Behind the Screen
I like to think that I give Active Fusion a personality – a way for the charity to communicate effectively with people. 
My name is Jack Ireland and I'm the marketing officer for Active Fusion. 
When I first started with this charity back in January 2020, I was at a point in my working life where I wanted to take that next step and help an organisation grow a personality that its audience could resonate with.  
I'm not saying that I have completely transformed the way that Active Fusion presents itself online; there was already a strong digital presence before I started. I just wanted to shift the focus from:
"˜what we 

are 

do

ing

'


to

"˜what

 impact we

 are

 making'

.
The real-life stories of those people who our work is affecting became our standpoint for our content moving forward, bringing to life "˜how' Active Fusion not only benefits children and young people, but the wider community. 
I wanted to give the staff a platform to share their stories and tell people their reasons as to "˜why' they do what they do day-in-day-out. The #MyWhy campaign, which allowed staff to talk about their passion for sport, alongside "˜Future Focused', which gave an in-depth look into some of the homegrown staff employed here, brought these fantastic coaches to the forefront of Active Fusion's digital presence and wider values.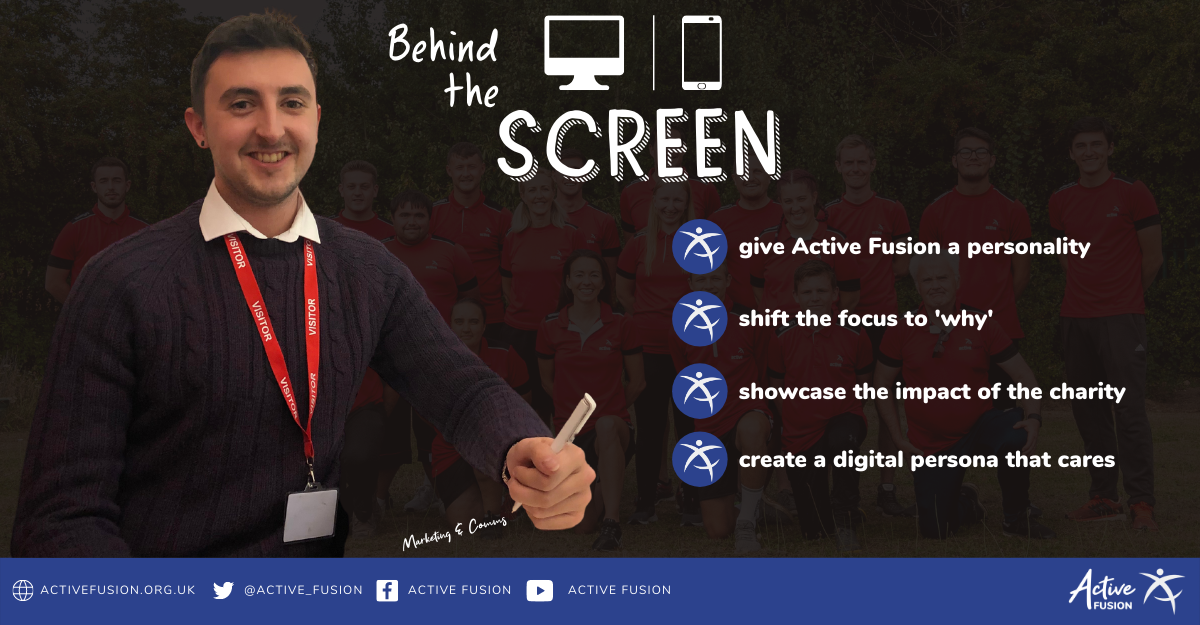 These staff members now have the opportunity to talk freely about their passion and work through me which I have to admit is a nice feeling. 
The Stories: 
This subtle change in messaging has led to a substantial amount of digital growth across social media and all Active Fusion's digital platforms, allowing the charity to have a far greater reach than previously ever imagined. 
The Active Fusion website, which went through a full re-brand in January 2021, has amassed more than 85,000 visits and our content for Twitter, Facebook and Instagram gained more than one million impressions in the 2019/20 academic year.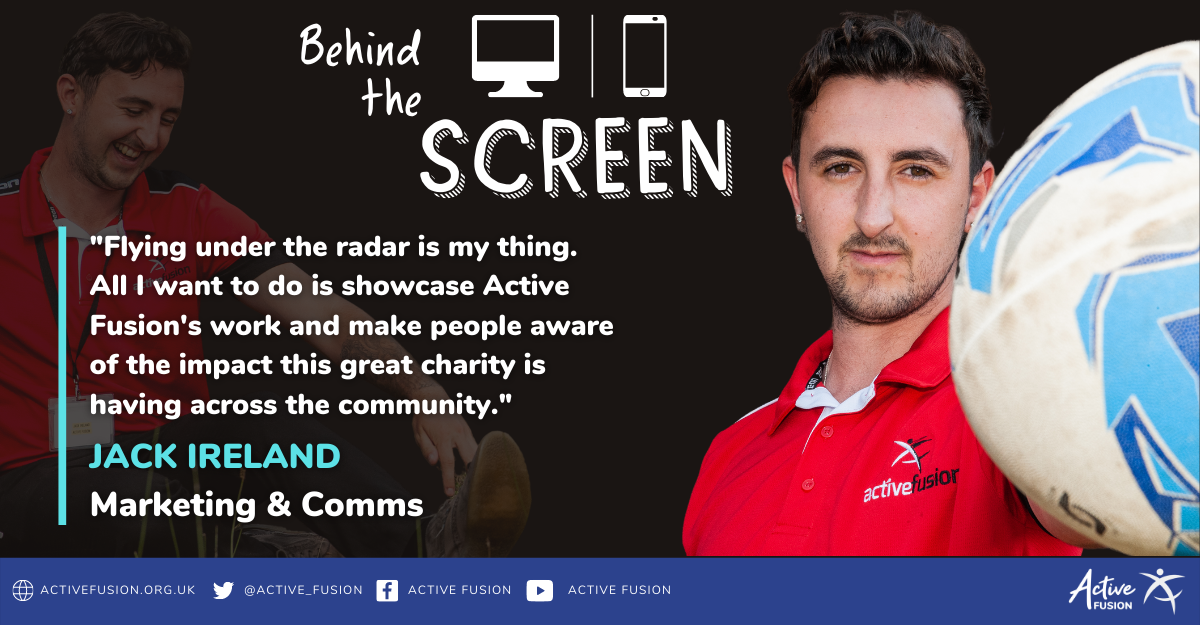 The pandemic forced our charity to adopt a fully digital approach just to stay afloat. Harnessing the power of social media, our digital profile grew by 61%, offering the charity a more active, engaged audience ready to consume react and support our work. 
As we know, active followers count. The more people we can reach with our content, the greater impact we can create. 
Flying under the radar is my thing. All I want to do is showcase Active Fusion's work and make people aware of the impact this great charity is having across the community. 
Active Fusion is a charity like no other. I implore you to spend some time getting to know who we are and what inspires us, challenges us and ultimately drives us to be 'the best we can be'. Check out who we help here.
Jack Ireland