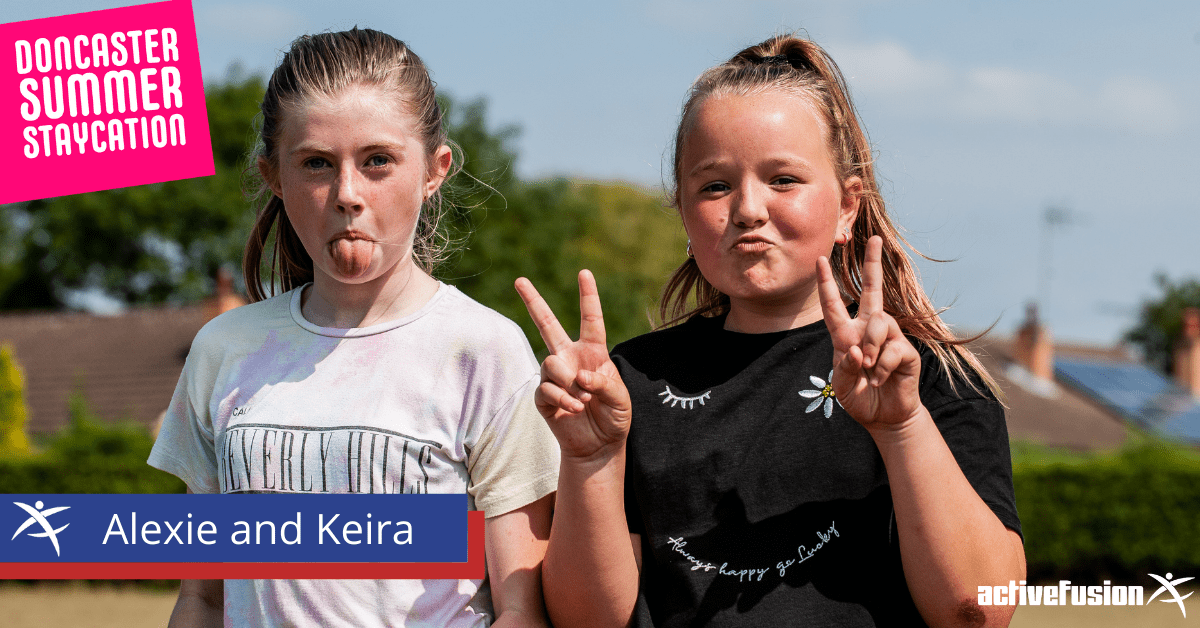 A bubbling summer camp friendship 
The Active Fusion Summer Camp didn't just create memories for the children who took part, it created friendships as well. 
Keira and Alexie did not know each other before attending camp, but a friendship blossomed and they were able to enjoy their experience together.
The two girls, separated by a year in age, took part in the Active Fusion summer camp, and it is fair to say they loved every minute of it.
Alexie said: "I told my mum I really enjoyed my first week at camp and wanted to do more so she signed me up for more.  
"I made loads of friends and liked being really active with playing games." 
Keira was just as enthused about the camps, stating that she enjoyed being active with other people. She said: "I had been coming to camp since the first week and I really enjoyed it.  
"Because of lockdown we haven't really been able to do a lot of stuff so going to camp we were able to do activities and sports and stuff like that." 
Lockdown was upsetting
Lockdown had a major impact on children across the country, with many children losing touch with their friends and their active sides. Their lives had changed, which is something Alexie said was upsetting for her.
She added: "My mum wanted me to make friends because during lockdown I didn't see a lot of people.  
"I was really upset that I couldn't see my friends during lockdown I missed them a lot. It wasn't a nice feeling. 
"I'm going into year 7 and it's hard not being able to see friends or teachers. So seeing people on camp was great, which is why my mum wanted me to keep coming. I felt a lot happier on camp." 
Keira too felt the need to get out and do something, as she struggled to deal with the effects of the pandemic. She too commented: "In school time, you can see your friends everyday but during lockdown you couldn't. You could FaceTime, but it's not the same. 
"I got angry at people a lot for no reason I only ever saw my mum and sister and needed to get out and start doing things again.  
"Camp helped me meet new people and make new friends like Alexie which has helped massively." 
Uplifting spirits
The camps brought a lot of positivity to children and families this summer. Time apart has been a blessing, with parents able to return to work and children able to be children again.
Keira really enjoyed the camp, especially praising the Active Fusion coaches who knew exactly how to bring the best out of her. She said: "The coaches knew when we were tired or feeling a little bit down.  
"They made the extra effort to always try to put a smile on our faces. They cared about us and it was really nice being able to come here and just have fun." 
Alexie added: "Coming to camp helped uplift your spirit and helped you learn new skills.  
"The coaches have been really nice and friendly and they understand us. I've been able to learn new games which I can now go and show my friends. It's been amazing."