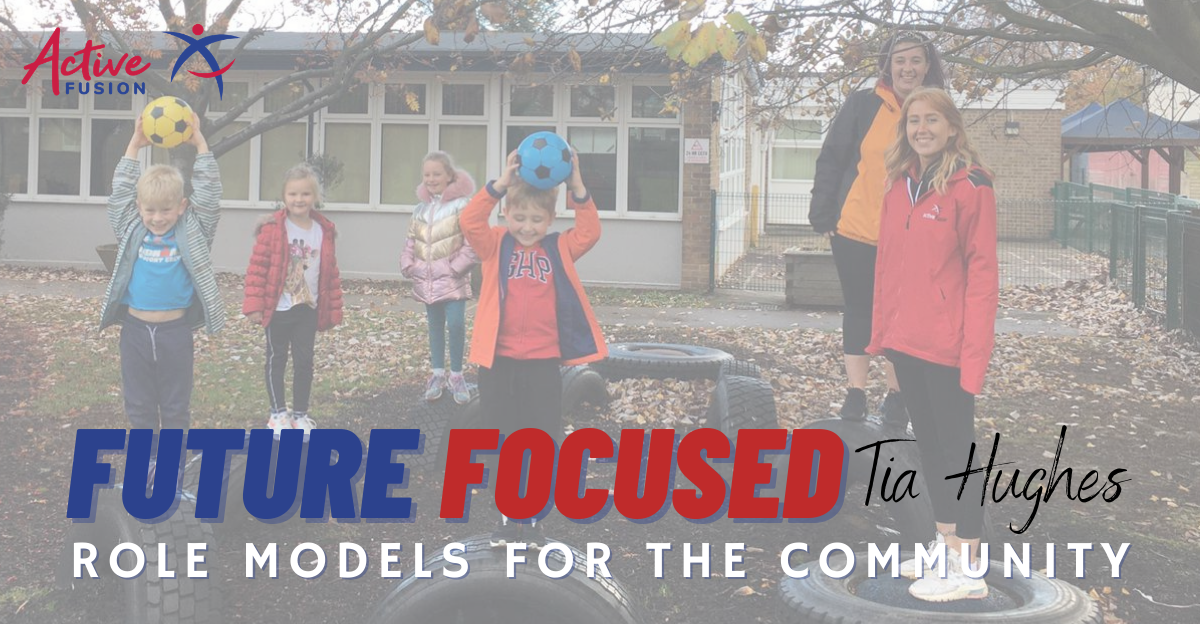 Future Focused – Tia Hughes
"I want people to achieve and taste success. It's what drives me every day."
What's the key to leaving a lasting impact? Being Future Focused. 
Active Fusion continues to give opportunities to young people who want to make a genuine difference in their local community. From inspiring the next generation of leaders, to working with some of the most deprived children in the borough, the dedicated team behind the badge continue to work hard to see children succeed. 
The "˜Future Focused' campaign aims to celebrate the hard work of the very young people who continue to inspire the next generation to be the best they can possibly be.  
Now, sit back and discover why some of the younger members of the Active Fusion team are proud to work in their local community. 
Meet Tia. 
For anyone who has met Tia, you know how much of a people person she is. 
The local girl from Stainforth has always strived for success from a young age, which all started from her love of sport and education exposed to her by her family. 
She said: "My love of sport came from my family, who taught me the importance of physical activity and being healthy. I did every sport going including boxing, swimming, dance and football. 
"Unfortunately, there were no girls' teams when I was growing up which was a bit disheartening because it felt like I didn't belong. So, I wanted to make a change." 
Tia owes a lot to her teachers, stating how their impact on her has shaped her into the person she is today. 
She added: "My Year 5 PE lessons were my best memories from being little. My teacher was the one who inspired me to be educated, to learn and be physically active.  
"I met her at an Active Fusion event years later and it was really nice to see her. It had such a profound effect on me and she inspired me to want to become a teacher." 
The Transition
According to a 2016 Youth Sport Trust survey, 45% of girls do not see the relevance of the skills they learn in PE to their lives, something which Tia wants to help change. 
She said: "Primary school was amazing. PE was so fun and varied it helped me learn new skills and I had such a positive experience of PE from a young age. Holy Family put a lot of emphasis on sport, so I took that into secondary school. 
"Secondary school was harder. Some girls were disillusioned with PE and the image around it. I wanted to buck that trend and show that PE is accessible for all and everyone can take part and have fun." 
Becoming a teacher
The 21-year-old, who's from the small town of Stainforth, has dreams of becoming a teacher and recently had her PGCE confirmed. 
When asked why she wanted to become a teacher, Tia said it was an easy decision. 
She said: "Teaching isn't just what happens in the classroom, it's about shaping people's lives and making them better because of it. 
"Teachers guided me through school, so I'd like to pass on my knowledge and love for education. I'm a positive person, I want people to achieve and taste success. It's what drives me every day. 
"I want to be a role model for young people."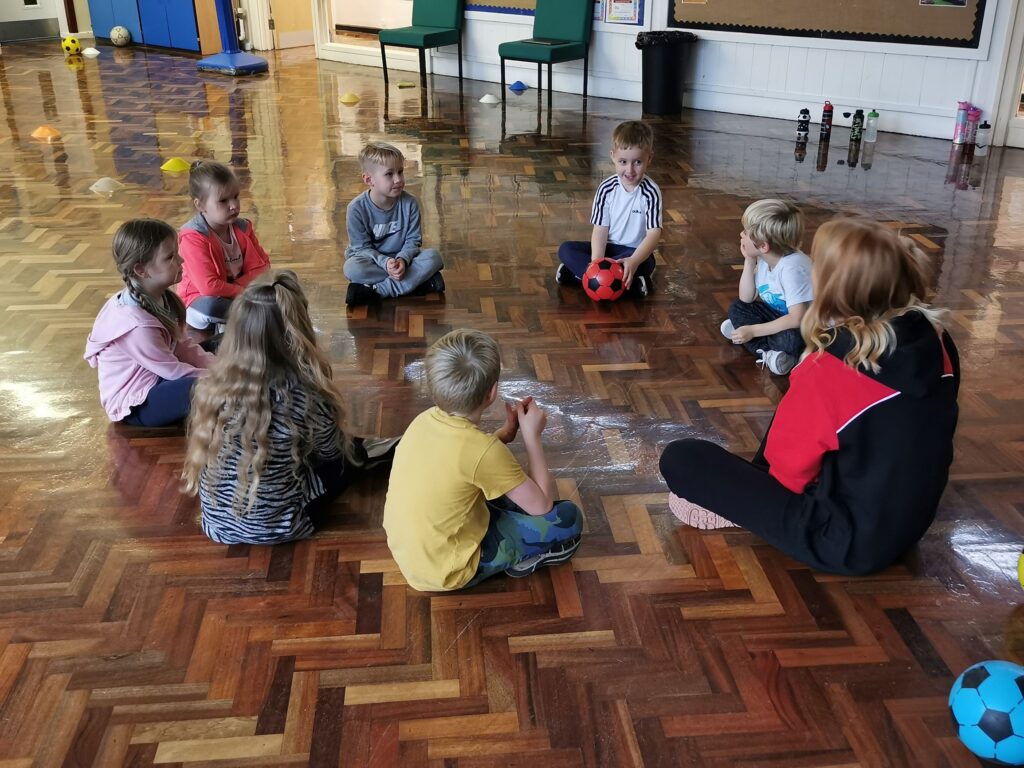 Sport is important for the community
Sport has a habit of bringing people together and making communities whole.  
Stainforth is no different, having seen sport act as a way of integrating people into the community and making new friendships according to Tia. 
She said: "Sport was used massively in my community to bring people together. Sport is very important for the community. 
"Doncaster is a small place, which makes relationships last longer as it feels like a closer community. My family is from here, my friends are from here and I can't wait to have an impact on the community which has impacted me since I was a child.  
"Having people who are succeeding from Doncaster spreads the right message that you can achieve anything if you put your mind to it.  
"I want to give children from Doncaster the opportunities that they can go on and be successful and live happy lives." 
"I want to give children from Doncaster the opportunities that they can go on and be successful and live happy lives." 
The right cause
Now one step closer to living her dream and becoming a teacher, Tia has had time to reflect on what she has accomplished so far, and what she hopes to achieve in the future.  
Having volunteered and coached for Active Fusion since 2019, Tia has already learnt so much and hopes one day to further inspire the next generation. 
She said: "It's a surreal feeling knowing I'm giving back and allowing children to learn and develop. Teachers are role models and they will always be. I want to have that same impact that my teachers had on me when I was younger.  
"Children will dream, and I want to help children achieve their dreams. It's what makes me happy." 
Our Future Focused campaign brings you real-life stories from local young people who continue to work in their local communities to inspire the next generation of healthy, happy and active people. Read the stories of Jess, Tea, Connall and Tia.