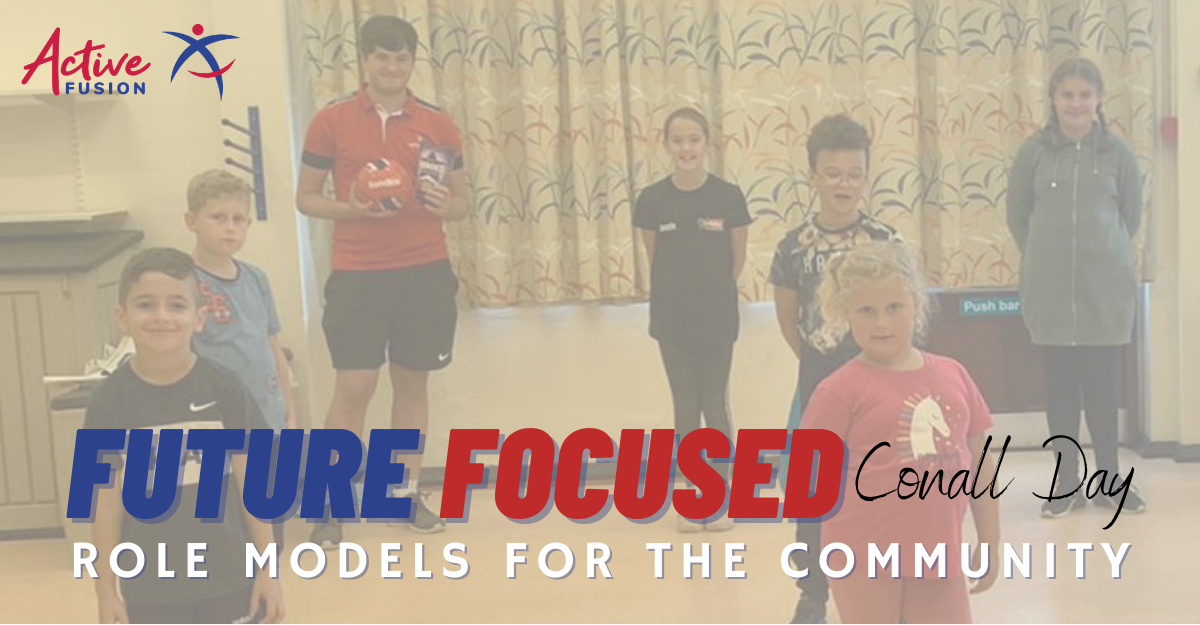 Future Focused – Conall Day
"My teachers inspired me, now I want to do the same."
What's the key to leaving a lasting impact? Being Future Focused. 
Active Fusion continues to give opportunities to young people who want to make a genuine difference in their local community. From inspiring the next generation of leaders, to working with some of the most deprived children in the borough, the dedicated team behind the badge continue to work hard to see children succeed. 
The "˜Future Focused' campaign aims to celebrate the hard work of the very young people who continue to inspire the next generation to be the best they can possibly be.  
Now, sit back and discover why some of the younger members of the Active Fusion team are proud to work in their local community. 
Meet Conall. 
Conall grew up in Thorne and it is fair to say that sport has been a major part of his life growing up, giving him the confidence to try new things and meet new people. 
Enjoying PE can have a knock-on effect which can be taken into other lessons, something that Conall figured out from the start. 
He said: "My parents introduced me to sport from a young age. In school, my favourite lesson was PE which led me to take part in activities outside of school. 
"I really enjoyed being active and it led me to create new friendship groups. Sport has been a big part of my upbringing and it featured heavily in my school life it expanded my friendships and filled me with confidence which I took into other lessons." 
Making a choice
Conall quickly understood that if he wanted a career in the sports industry, then he needed to get as much experience as possible, which led him to Active Fusion. 
He said: "I chose PE in school and again at sixth form. At the end of sixth form, I chose to study PE at University. Throughout my time at university, I really enjoyed sports coaching and teaching which led me to work for Active Fusion.  
"It really shaped my thinking and attitude towards PE and giving people the opportunity to be active. I want to be a teacher working in secondary schools teaching PE. It's important to give people reasons to do PE.  
"Some people lose interest in PE during secondary school but I want to be able to bring about good, quality, life-changing PE for all. Teachers inspired me, now I want to inspire people too."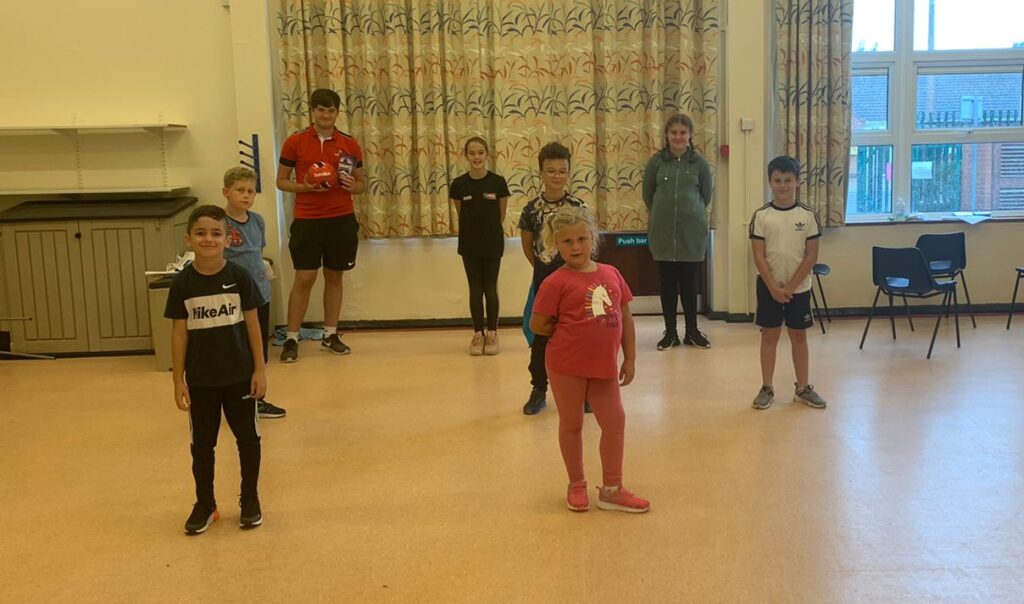 A summer to remember
Creating memories for children is something Conall holds in high esteem, stating how children need positive reinforcement in their lives to kickstart their journey into adulthood.  
The Summer Staycation project, which saw Active Fusion deliver seven holiday camps to more than 450 children during the summer, is something that Conall looks back on with fondness. 
He said: "The Summer project was a highlight for me. To be able to coach for six weeks with different coaches and different children was amazing on the back of a difficult year for everyone really. 
"Knowing that the work I was doing with Active Fusion was getting children back ready for school and being able to enjoy their summer during a difficult time is a memory which will live with me for a long time.  
"Children needed that support and opportunity to be active during lockdown and I'm glad I played a part in making that possible for them."
"Teachers inspired me, now I want to inspire people too." 
Pride in Doncaster
The 21-year-old, who has taken every opportunity presented to him in his hometown, has nothing but good things to say about Doncaster.
He said: "On the whole, I'm proud to be from Doncaster.
"After working in schools and with Active Fusion, I can tell there is a lot of good people and good things happening in Doncaster.
"People are constantly trying to give children the best possible opportunities in life and I'm proud to be a part of that."
Being in the position he is in, and the future he sees for himself, Conall is more motivated than ever to change lives.
He added: "I just want to get children involved in PE. All I want to do is motivate and get children smiling. I want to provide fun lessons for all children and remove any negativity around sport and PE. If I can help children live a more active lifestyle, then I'm happy." 
Our Future Focused campaign brings you real-life stories from local young people who continue to work in their local communities to inspire the next generation of healthy, happy and active people. Read the stories of Jess, Tea, Connall and Tia.