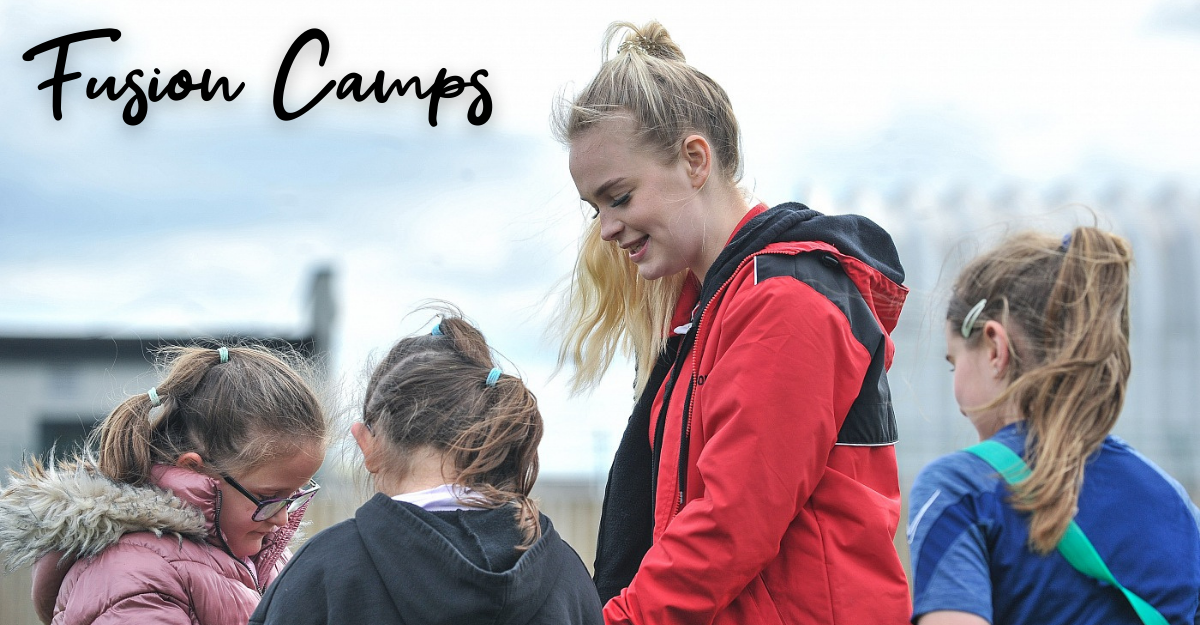 Easter proves to be most successful Fusion Camp yet!
434 children from across Doncaster were able to keep active and healthy throughout the Easter holidays because of Active Fusion's newly revamped "˜Fusion Camps'.
On the back of the success of the February half-term camp, alongside the camps that ran in 2020 as part of Doncaster Council's Summer Staycation programme, we were able to offer children between the ages of 4-12 the chance to keep physically active during the Easter half-term.
Determined to build on the success of previous camps and offer children more opportunities than ever before, the team at Active Fusion have worked tirelessly to make sure these camps were available to children across Doncaster who needed it.
Due to the efforts of Doncaster Council, we were able to run eleven camps in some high areas of deprivation within the borough, to 434 children, with more than 50 per cent of those children eligible for Free School Meals or classing as SEND.
The camps were free to children and consisted of a variety of sporting and artistic activity which included: elite sports master classes; physical activity and enrichment; health eating sessions; numeracy and literacy through physical education; essential life skills; cooking workshops and ingredients boxes sent home with a tutorial video link to encourage family cooking and education about nutrition.
Children also took part in: arts; drama; dance; music; orienteering; film making and developing relationships with modern technology. Encouraging children to remain active throughout the two-week camp, the coaches at Active Fusion spent time delivering sessions that saw children develop and learn new skills, interact with their peers and increase their knowledge on healthy eating.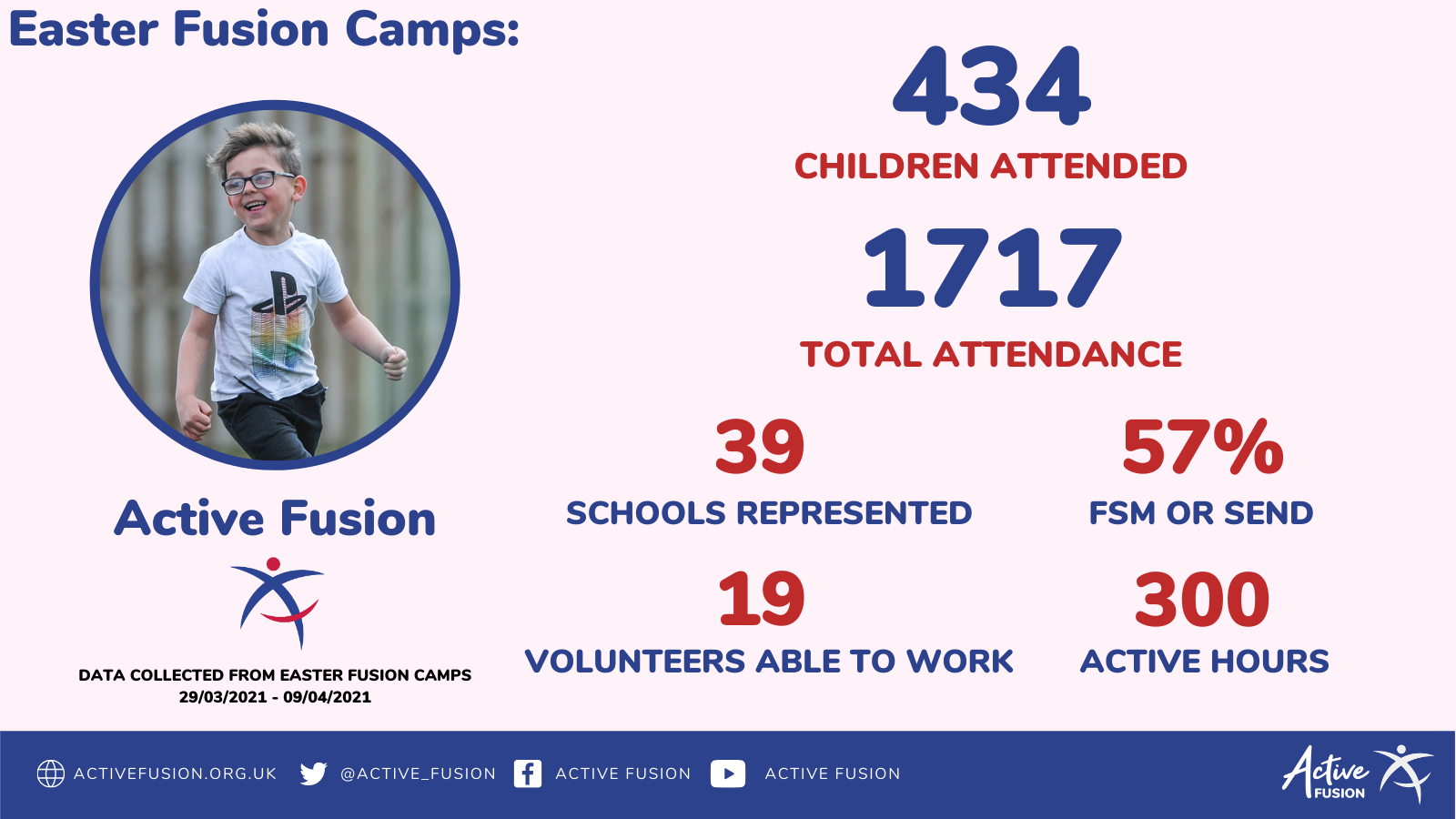 Lindsy James, Active Fusion Director, said: "Fusion Camps have evolved incredibly over the last year to provide children and young people with a wider range of opportunities with the intention of igniting their passion for something that they love.
"Easter is a tale of two halves, with one being the incredible young people who take part in the camp experience, and the second being the dedicated team of volunteers, apprentices and Kickstart individuals who give their time unconditionally.
"Why? Because young adults want to give something back and make a difference in their local communities and we hope to support them in their pathway into education, training and employment in the future."
Community Shop CIC, based in Barnsley, delivered life-changing learning and development cooking workshops to children across all camps in an effort to build stronger individuals and more confident communities. Children were given a taster session on how to cook simple, yet healthy, meals at home with their families and were sent home with a box of ingredients to kickstart their healthy eating journeys.
Daniel Wake, Lead Mentor at Community Shop CIC, added: ""David and I have met some amazing people from Active Fusion and some fantastic kids across the schools we visited.
"We have enjoyed every minute and can't wait to get cooking with even more kids in the future."
The camps consisted of a variety of sporting and artistic activities focused on maintaining high health and wellbeing levels.
Here at Active Fusion, we are sincerely grateful to Doncaster Council for enabling us to make a difference in extending the opportunities for local children and families. To the schools who opened up their doors for us to provide additional experiences, we thank you.
Want to know more from those on camp? Read their stories here:
In the local papers:
𝐄𝐀𝐒𝐓𝐄𝐑 𝐃𝐎𝐍𝐄 & 𝐃𝐔𝐒𝐓𝐄𝐃✅

What was achieved?🤔

1️⃣1️⃣ locations
4️⃣3️⃣7️⃣ participants
1️⃣7️⃣1️⃣7️⃣ attendances
3️⃣9️⃣ different schools
3️⃣0️⃣0️⃣ active hours

Thank you to all our partners for making this possible!❤️💙#HAF2021 | @educationgovuk pic.twitter.com/PtQFJ6vd6b

— Active Fusion🌈 (@Active_Fusion) April 9, 2021
To discover more about what our holiday camps achieved in each area, alongside what it meant to parents, volunteers, coaches and the children, view our Camp Report (download here).