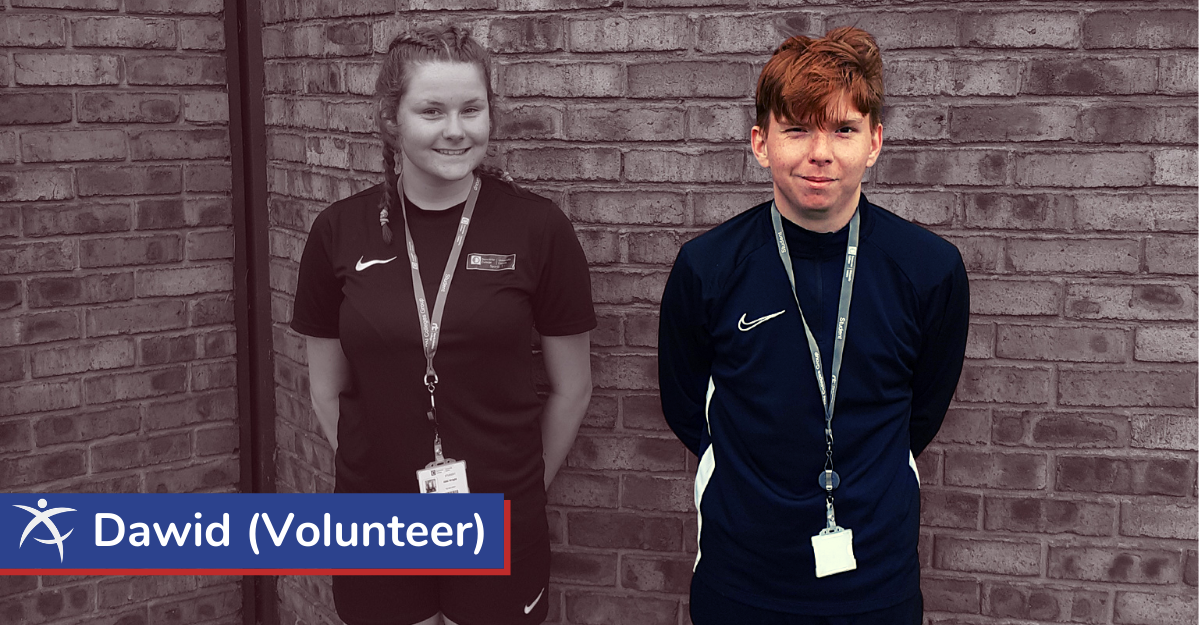 College student admits he would not be the person he is today if he did not volunteer on Active Fusion's holiday camp
Doncaster College student and sports enthusiast Dawid has spoken out about the magic of Active Fusion's holiday camps and how they have made him a better coach, after volunteering his time this Easter to gain vital coaching experience.
Dawid, alongside a group of colleagues from Doncaster College, were given an insight into life as coaches on camps across the borough of Doncaster.
Teaming up with classmate Abbigail at the camp in Balby, Dawid was looking to gain vital experience on his way to pursuing a career in sport.
This was Dawid's first time coaching children in a camp environment, but the week he spent with Active Fusion has already changed his outlook on coaching, as he states his "˜whole perspective has changed'.
He said: "Honestly, I loved it a lot.
"It was a great opportunity for me to gain work experience in an environment I had not discovered before and to gain confidence with extremely helpful and supportive staff.
"Working for Active Fusion for a week has seen my whole perspective change. I feel that a new career path has just emerged that I could follow to ensure a fabulous future."
DISCOVERING HIS POTENTIAL
The holiday camps allow children to remain active, learn new skills and benefit from much-needed social interaction with their peers. The camps also target young people, like Dawid, who are looking for opportunities to gain experience to take into a tough job market. 
Not one to take a backwards step, Dawid was determined to make the most of the opportunities presented to him on camp.   
He said: "At the camp, I was encouraged to try new things, and I was often rewarded for doing so.  
"There were endless possibilities to get out of my comfort zone and I learned so much about what I am capable of. For example, I gained more confidence in my abilities which helped me discover my full potential." 
CREATING WORTHWHILE 
MOMENTS
The Holiday Camps affect each member of staff differently. Some coaches enjoy teaching new skills, while others enjoy seeing the reactions and development journeys of the children they are coaching. 
Dawid, however, wanted to put his skills from College into practice. 
He added: "The most notable moment was when I and my fellow College volunteer were conducting the session on our own. Admittedly, this was the first session I have ever done on my own, and it was brilliant. 
"I liked the fact that I was bringing so much joy into the children lives by just playing with them and giving them as much attention as they wanted. At the end of the day, everyone smiled and that is what the camp should be about."   
"Everyone smiled and that is what the camp should be about." 
BECOMING A BETTER COACH
Dawid knows he is far from the finished product. He is still a student and understands there is plenty more he needs to learn before he can consider himself ready to enter the world of coaching.  
But he has taken this opportunity with Active Fusion to better himself, and for that all he can do is praise the camps. 
He said: "While the camp is all about having an enjoyable time, it can also be filled with many challenges. 
"These challenges created opportunities for developing resilience, which helped me learn how to find productive ways to overcome them and move forward.  
"The camp is a wonderful opportunity to develop leadership skills – skills that I will carry with me for the rest of my life. 
Buoyed with a newfound self-belief, Dawid heads back to College ready for his next challenge knowing he has succeeded in the camp environment. 
He added: "I have learned to believe in both myself and the people/children around me, so what seems scary, different, or impossible at the time is often accomplished in a camp. 
"As a result, I became a stronger and more confident coach."
THE IMPACT OF HOLIDAY CAMPS
With the need for holiday provision still hugely important for Doncaster and surrounding areas, Dawid, after only a week working with Active Fusion, can appreciate the value they bring to children, families and young people. 
He said: "The experiences and benefits of holiday camps are countless and last a lifetime.  
"To say that I liked the camp is a huge understatement. This Easter camp will forever have a special place in my heart, and I can honestly say that I would not be the person I am today if it were not for the lessons I learned at the camp.  
"The camp is a place of development and adventure. This is an opportunity like no other, and I wish everyone could experience the magic, the home and the spirit of these holiday camps." 
Active Fusion would like to extend their gratitude and thanks to all volunteers who have spent their time, not just bettering their own personal coaching skills, but allowing the organisation to create a better environment for children in the local community. Your efforts have not gone unnoticed – be proud of what you achieved during the Easter holidays.
To learn more about volunteering opportunities at Active Fusion, please click here.