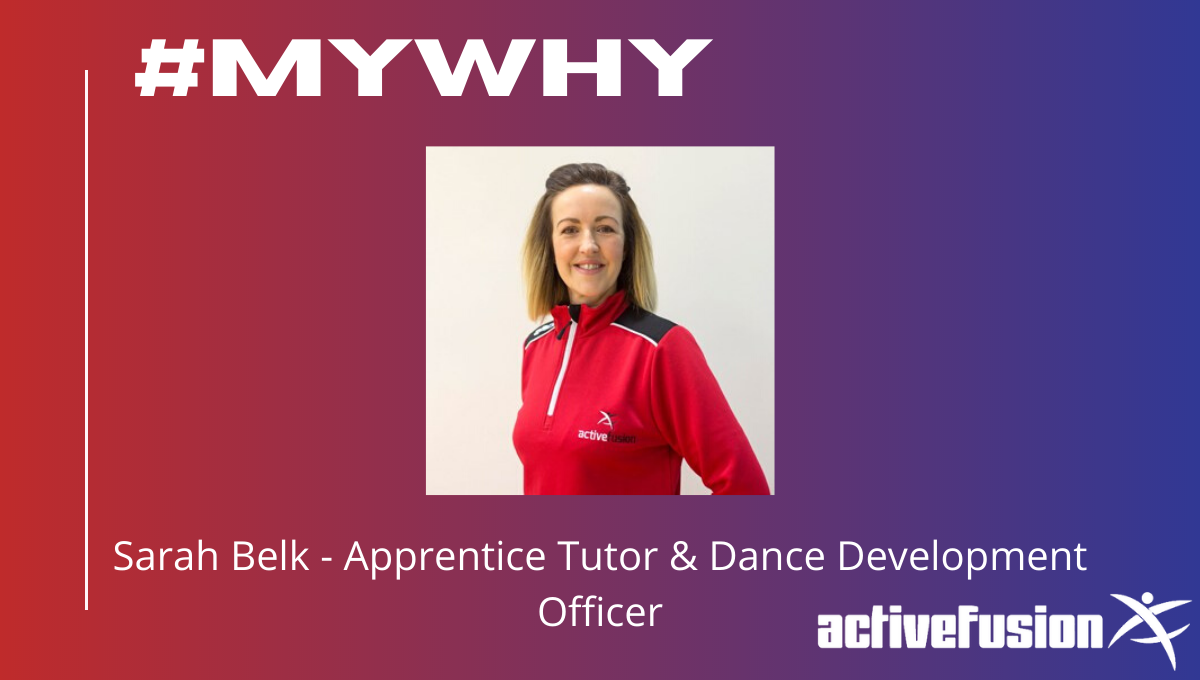 #MyWhy – Sarah Belk
Welcome to another instalment of #MyWhy, a new way for you to understand the reason why staff members at Active Fusion are… passionate! 
Each day, we will bring you a new member of staff who wants to share their "˜why' with you, in the hope of bringing us all a little closer together.  
Now, sit back and discover why we care about physical activity and education. 
So far you've heard from Lindsy and Jonathan, next up is Sarah Belk, who has been with Active Fusion for as long as she can remember. She has shared a passion for sport and dance since she was a child; more recently, she has turned her attention to developing post–16 apprentices through mentoring.  
Courtesy of Sarah: 
"All young people should have the opportunity to build a career in something they love; doing a job you love is far more rewarding and allows you to have a greater impact on the world around you.  
"Throughout my time working here, I have experienced young people come up with new ideas, show renewed energy and be excited about exploring new opportunities. Being able to guide these young people through opportunities in PE, School Sport and Physical activity drives me forward.   
"I teach Dance to encourage free expression and help build respect for others, their work, thoughts, ideas and ways of moving.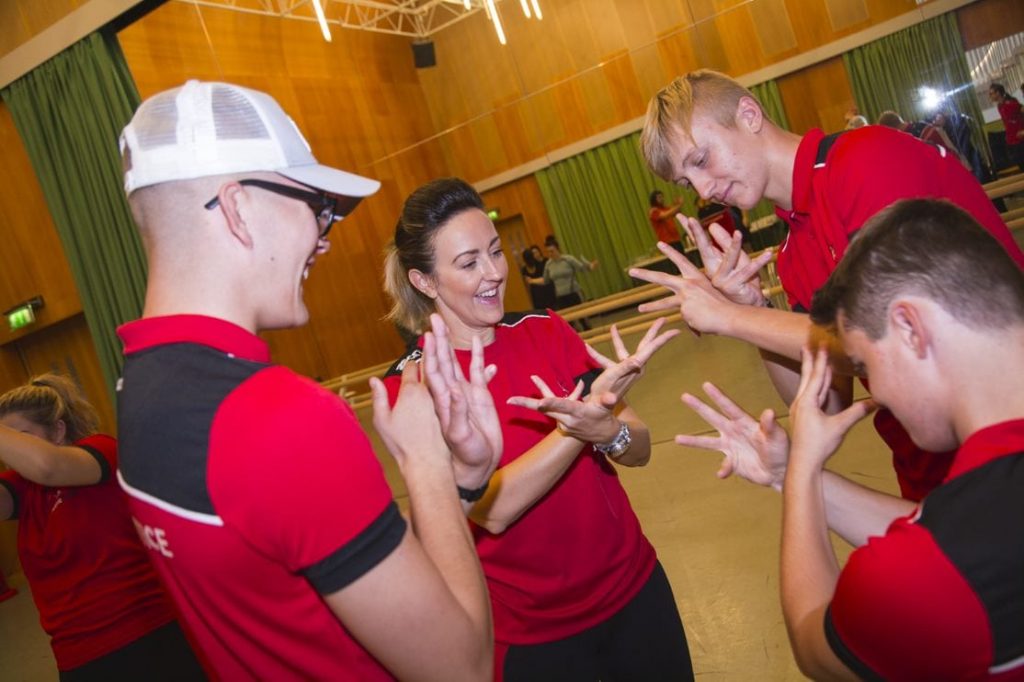 "I believe if schools and teachers feel confident in engaging and providing a range of physical activities for their children regardless of their background, confidence and experience, that we can help support them and their children develop a love for dance and inspire a lifelong passion for being physically active through Dance. 
"The entire ideal of developing young people fills me with pride; to be able to help and nurture young people into a happy and confident adult is so rewarding. I believe with hard work, anything is possible." 
We hope you're enjoying our #whys – we've still got more to bring you! Tune in tomorrow.