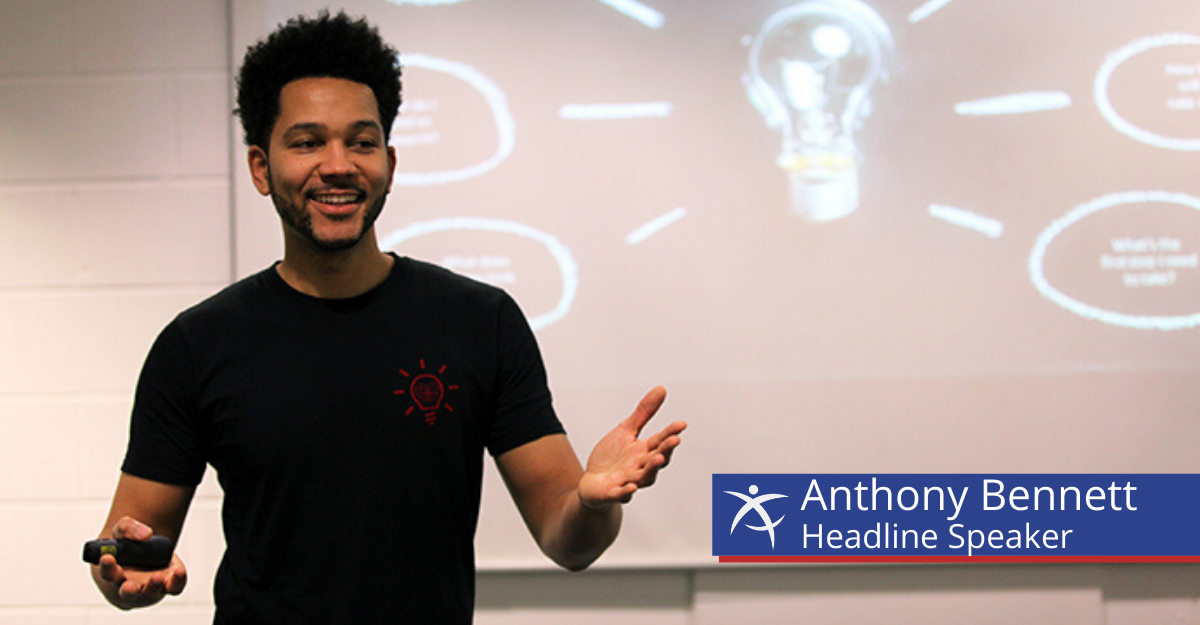 Anthony Bennett leaves people wanting to say YES after Conference
"I kept choosing to say the word yes instead of no"  this was the way Anthony Bennett inspired all those in attendance at Active Fusion's Whole Child, Whole School, Whole You conference. 
The motivational speaker, whose harrowing story left plenty on Zoom shedding a tear or two, shared his inspirational story with guests at the education charity's Physical and Mental Wellbeing conference last week. 
In the build-up to the conference, Anthony came on board as the headline speaker to help Active Fusion promote the importance of a positive mindset during these difficult times. It is fair to say the 'Miracle Man' did just that.
The Londoner had the 77 guests in attendance hanging on to his every word, leading them through his emotional yet inspiring journey of setbacks, resilience and saying yes.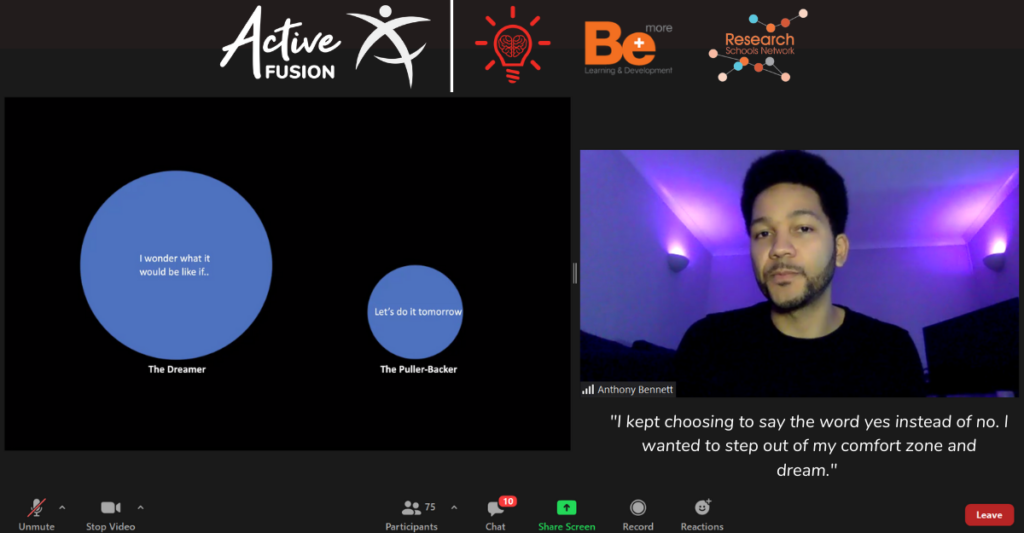 After a school trip to Disneyland Paris in 2006 left him with influenza, strep staphylococcus and sepsis all at the same time, Anthony learned how to walk, talk and speak again. Given only a 10% chance of survival, he made a full recovery and now inspires businesses, schools, and organisations with his optimism and bubbly personality. 
The virtual audience was moved by his story, before reminding them that anything is possible with the correct mindset and support around you. 
Joined on the Zoom conference by people from all walks of life, including a PE teacher in South Africa, Anthony left those in attendance energised and ready to take 2021 by storm. 
He said: "I nearly gave up. But then I thought I'd never get to see new places, meet new people or experience new things. I started to look at the world differently. 
"Before we go any further, I want to say thank you to everyone in this conference for the work you are doing for children and young people. Children's mental and physical health has suffered and your support is helping to rebuild their lives. 
"We are all working together for a shared vision."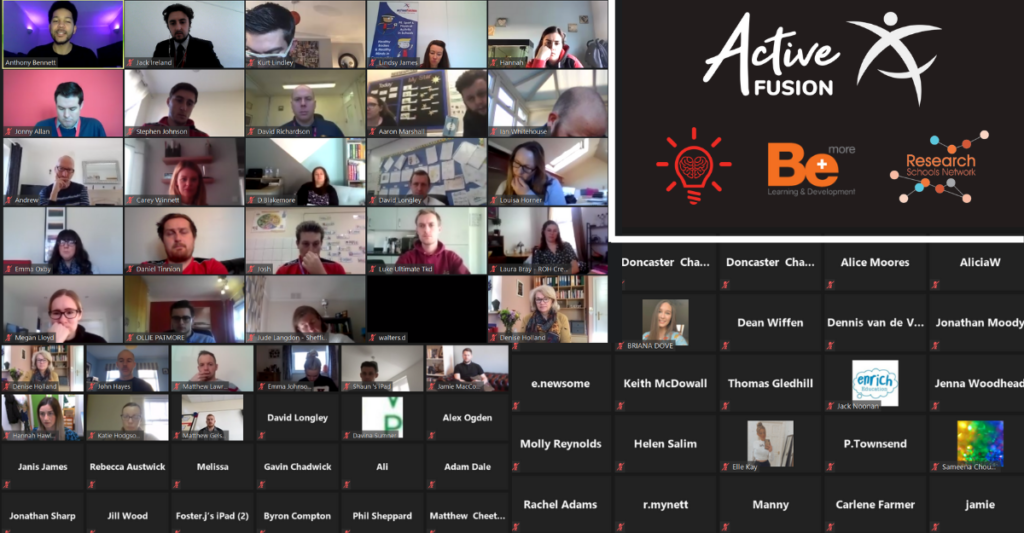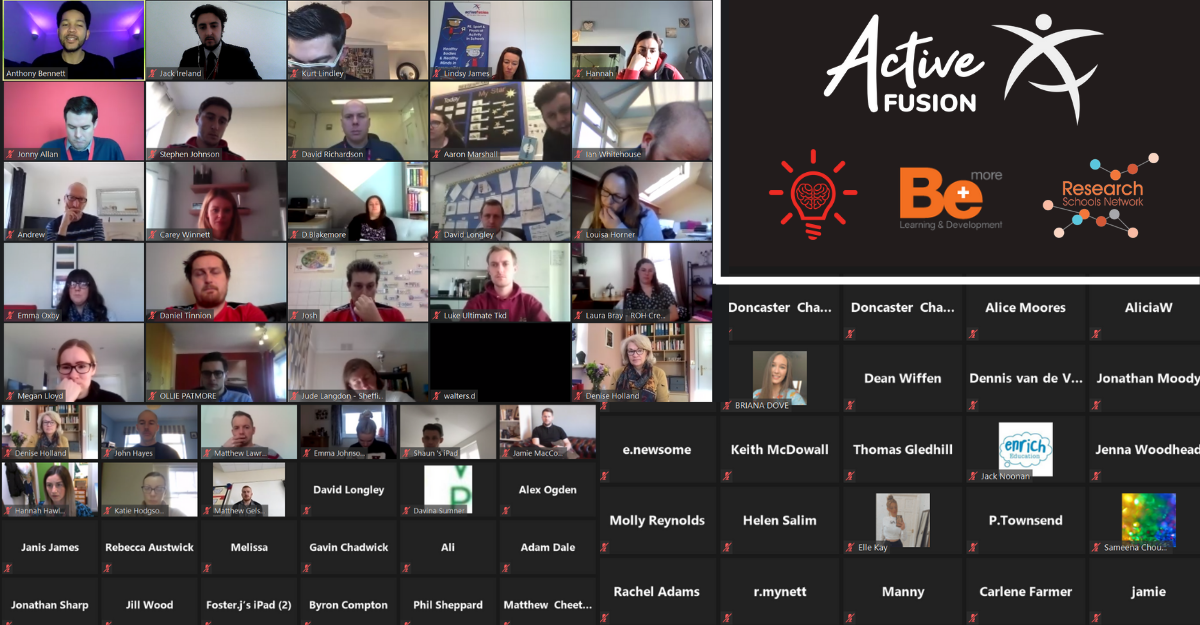 The Active Fusion conference focused on the power that a positive mindset can have on improving mental and physical wellbeing, and it was Anthony who continued to drive forward that message.  
He spoke to the audience about how learning to say yes, alongside following your "˜dreamer' voice in your head can allow you to achieve great things. 
He added: "I kept choosing to say the word yes instead of no. I wanted to step out of my comfort zone and dream. 
"Motivation needs to come from inside you. Once you have the motivation, you can achieve anything." 
"We are all working together for a shared vision." 
Active Fusion are a charity striving to enable children and young people in Yorkshire to be physically active, through its delivery of high-quality Physical Education lessons in schools and by giving young people the opportunity to enhance their qualifications, confidence and communication through sports leadership and apprenticeship opportunities.  
The virtual conference was proudly supported by SYNETIQ, Doncaster Chamber, Doncaster Research School, BeMoreLnD, Sunnyfields Primary School and Willow Primary. 
To discover more about Anthony Bennett and his compelling story, please click here.