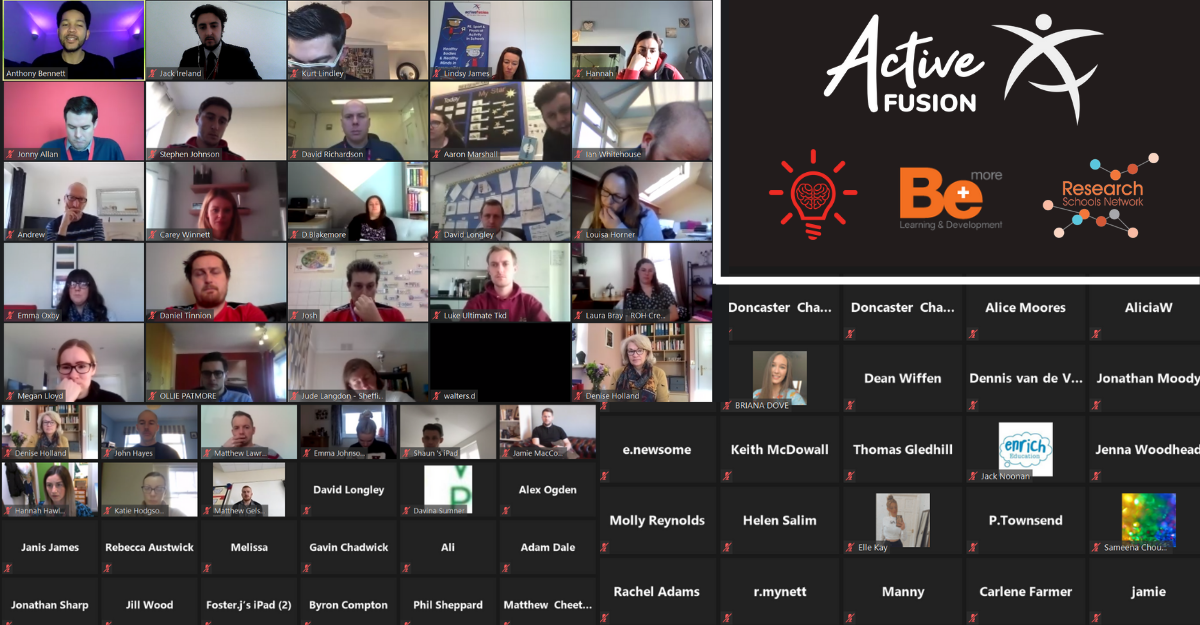 Active Fusion's conference a virtual success
More than 75 people from the education and sports sector were in attendance at Active Fusion's showcase conference  Whole Child, Whole School, Whole You.
Taking place virtually for the first time ever, the conference, sponsored by SYNETIQ saw influencers from all over Doncaster, South Yorkshire and beyond come together and share ideas about driving forward the mental and physical wellbeing of children and young people.
The Conference focussed on how a positive mindset has the ability to improve mental and physical wellbeing, with those in attendance able to take away new and innovative ways to engage children in physical activity both in and out of school, after one of the toughest years to date.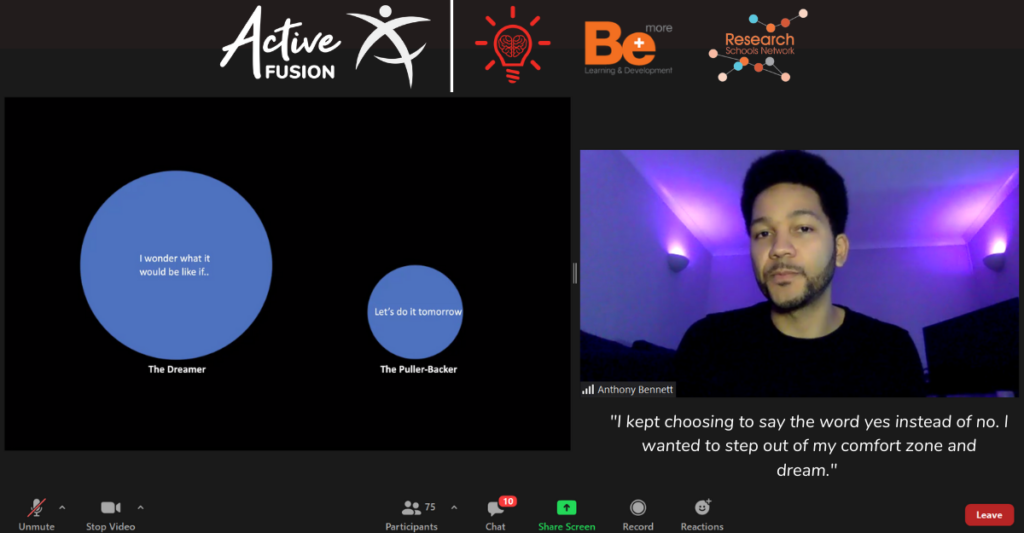 The event kicked off with a few thought-provoking words from Active Fusion Director Lindsy James, who has led the way in physical activity opportunities for children for more than 19 years.
Although, it was the "˜Miracle Man' himself Anthony Bennett who captivated those in attendance. The Londoner, whose compelling story has inspired thousands, had the guests in attendance hanging on to his every word, leading them through his emotional yet inspiring journey of setbacks, resilience and saying yes.
"𝐼 𝑘𝑒𝑝𝑡 𝑐ℎ𝑜𝑜𝑠𝑖𝑛𝑔 𝑡𝑜 𝑠𝑎𝑦 𝑡ℎ𝑒 𝑤𝑜𝑟𝑑 𝙮𝙚𝙨 𝑖𝑛𝑠𝑡𝑒𝑎𝑑 𝑜𝑓 𝙣𝙤. 𝐼 𝑤𝑎𝑛𝑡𝑒𝑑 𝑡𝑜 𝑠𝑡𝑒𝑝 𝑜𝑢𝑡 𝑜𝑓 𝑚𝑦 𝑐𝑜𝑚𝑓𝑜𝑟𝑡 𝑧𝑜𝑛𝑒 𝑎𝑛𝑑 𝑑𝑟𝑒𝑎𝑚" – @IAmAntBennett

Our Keynote Speaker😍#VirtualConference | #PioneeringChange pic.twitter.com/6l3DprjluO

— Active Fusion🌈 (@Active_Fusion) February 26, 2021
After a school trip to Disneyland Paris in 2006 left him with influenza, strep staphylococcus and sepsis all at the same time, Anthony learned how to walk, talk and speak again. Given only a 10% chance of survival, he made a full recovery and now inspires businesses, schools, and organisations with his optimism and bubbly personality.
The virtual audience was moved by his story, before reminding them that anything is possible with the correct mindset and support around you.
Sunnyfields Primary School Headteacher, David Richardson, who continues to put "˜skills before subjects', and Development Coach Kurt Lindley, who spoke about the importance of valuing people, rounded off the morning.
All those who attended took part in numerous workshops delivered by a mixture of Active Fusion staff and external partners, including sessions around how to help children and young people remain physically and mentally well, as well as employment opportunities for young people.
Guests were introduced to a new and exclusive partnership between Active Fusion and Be More LnD, which will see the two organisations work together to offer schools support through the power of sport and physical activity.
At the same time, Doncaster Research School's Jonathan Sharp took his workshop participants through an inspired discussion around children's social and emotional behaviours, before reiterating that: "where you start should not define where you end up."
Active Fusion are a charity striving to enable children and young people in Yorkshire to be physically active, through its delivery of high-quality Physical Education lessons in schools. They do this by giving young people the opportunity to enhance their qualifications, confidence and communication through sports leadership and apprenticeship opportunities.
Active Fusion were supported by Doncaster Chamber, Doncaster Research School, BeMoreLnD, Sunnyfields Primary School and Willow Primary in their conference delivery.