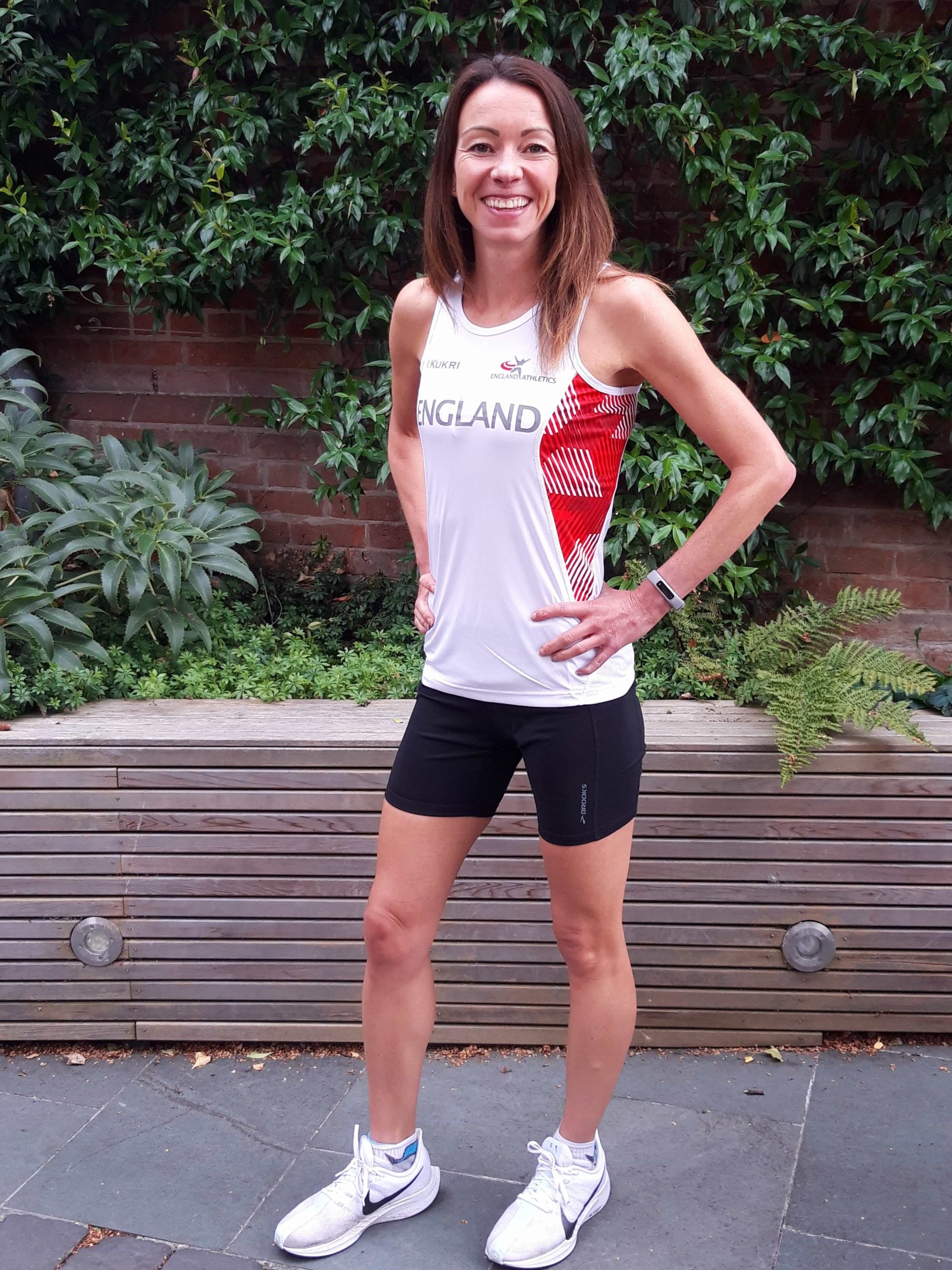 Lindsy Runs for England
Active Fusion director Lindsy James has been selected to represent England after her fantastic performance at the Manchester Marathon earlier this year.
At the race in April, she finished first in her age group in 3.01.42, which is why she has been selected to represent England at the Yorkshire Marathon, taking place on October 20.
Although qualifying to represent England wasn't Lindsy's main aim at Manchester, she said she was over the moon to have been selected.
"I knew that in my 40th year I wanted to run in an England vest, so it's great to have achieved one of my mid-life goals" she said.
"At Manchester earlier this year, the aim wasn't to qualify to represent England, it was just to run as well as I possibly could," she said. "My qualification wasn't confirmed until late June, and I decided to run the Yorkshire Marathon because having a goal helps me to keep focused and motivation with my running.
"On the day, my main aim will be to enjoy the race – as much as is possible in a marathon after 20 miles! – and just achieve whatever I can on the day."
Lindsy added that her main marathon target will be next year, and that Yorkshire is just about the experience of running in a coveted England vest.
"I think I'm in good shape, the long runs have gone well – even the lonely two-hour-plus ones I've done on my own – so I know that the mental and physical endurance is there.
"Wearing an England vest does add some pressure, but I don't think being nervous is a bad thing because it means you care, although I do know that I run my best when I'm relaxed."
After many years of running, Lindsy offered three top tips to those either looking to start running for the very first time, or first time marathon runners.
Lindsy's Top Tips 
Find your motivation for running or taking on a marathon. When motivation is lacking, remembering your "reason why" will help you persevere.
Plan your time. One of the biggest reasons people put off or stop running is because they struggle to fit it in among other life commitments. At the beginning of each week, map out your runs and schedule breaks when you know you'll find it difficult to make time to run.
Find the right trainers for you. It's worth getting your running style analysed in a professional running shop, who can then advise you of the best footwear to support your feet and ankles, otherwise you risk being sidelined with injury before your running journey begins! You don't have to spend a fortune on the latest models – look for the sales and once you've found your perfect trainer, find them for cheaper online.