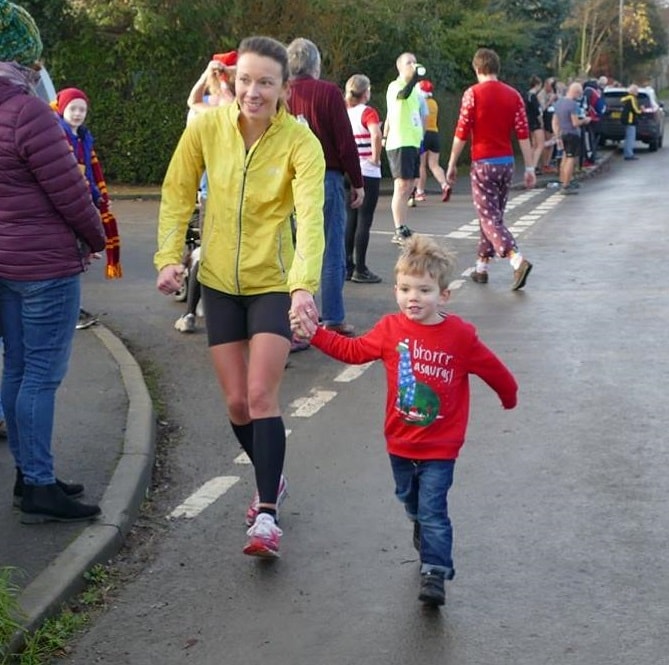 Lindsy takes on Manchester Marathon 2019
Active Fusion Director Lindsy James has written a blog about her preparation for the Manchester Marathon, including the highs, the lows and the parallels between running an organisation and running 26.2 miles.
"On Sunday, 7th April I'll be taking to the streets of Manchester alongside 20,000 other runners, each with their own ambitions, personal journeys and reasons for running.
As the big day draws closer, the emotions that inevitably start to emerge are similar to those I've experienced before an important pitch, presentation or project.
Just as I strive to give my best at work, I want to give my best in a marathon that I've spent five months training for in all weathers, whilst running an organisation and juggling the responsibilities that come with family life and caring for a toddler.
It would be ideal to come home from a long run and relax, but to make sure I spend time with my young son I've been getting up at 6am every Sunday morning for months to run around Doncaster, before getting home to play with him.
Summer running was a long slog. A combination of work, taking part in the Goldman Sachs Small Business Programme and doubling the size of Active Fusion was proof that I'm not wonder woman and I experienced first hand the impact mental health can have on physical health.
Setbacks are part of life, work and running and I'm lucky to have got through the majority of my marathon training with only minor niggles. Getting to the start line of a marathon injury free is half the battle!
However, three weeks ago, I was unfortunately diagnosed with a hamstring injury after winning the Notts 20 race. The conditions there were awful and I was pushed to the end by the lady in second place, with my 19th mile being the fastest.
As the weeks have passed and my injury hasn't improved at the rate I'd hoped, it's been a challenge to stay positive. I've been drawing on mental skills which I use at work to help challenge negative thoughts.
I know I'll be battling these thoughts – What if I let myself down? What if I let others down? – on the day of the marathon, but my number will be pinned on and I'll do my best.
It's very easy for work to become all consuming and the same is true of marathons. But as long as I keep this marathon in perspective and do the best that I can on the day, then times and positions become irrelevant.
Good luck to everyone running the Manchester Marathon this weekend – remember, be the best you can be!"