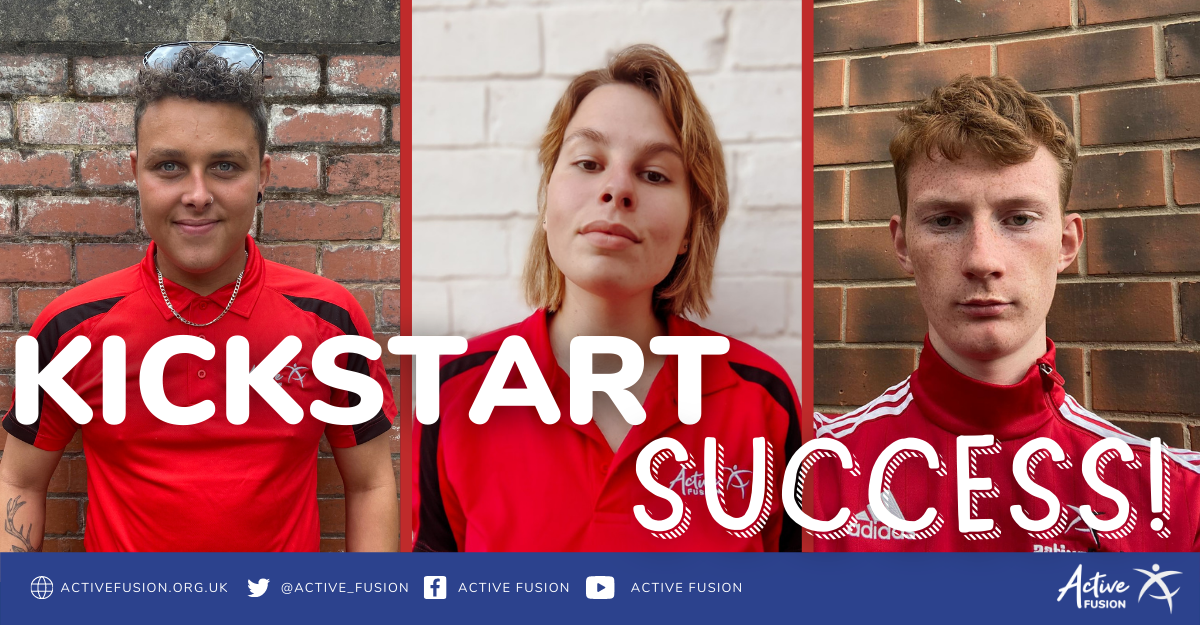 Kickstart scheme showing its worth with latest additions to the Active Fusion team
Developing new skills. Improving their coaching. Putting their best foot forward.
Active Fusion have become the latest charity to join the government Kickstart scheme, employing three young people to join their ever-growing coaching team.
The kickstart scheme, which is a £2 billion fund used to create hundreds of thousands of high-quality 6-month job placements for young people, has allowed the education charity to enhance the calibre of physical education it offers to schools and communities across South Yorkshire.
The new starters James, Molly and Deacon have hit the ground running, impressing not only the Active Fusion coaches but school teachers and pupils across the local community.
The trio have joined Active Fusion's delivery team as assistant sports coaches on 6-month contracts with their salaries, up to 25 hours per week, fully funded by the Government. In addition, they will have the opportunity to benefit from future support and education as part of Active Fusion's wider employability package for young people.
Molly Shaw, Assistant Sports Coach at Active Fusion through the Kickstart scheme, said: "Working for Active Fusion has made me want to keep improving my skills and enhance my knowledge of the coaching and education sector.
"I'm constantly developing as a person and working within a team environment like the one instilled here at Active Fusion has brought me on massively. I already feel like part of the team."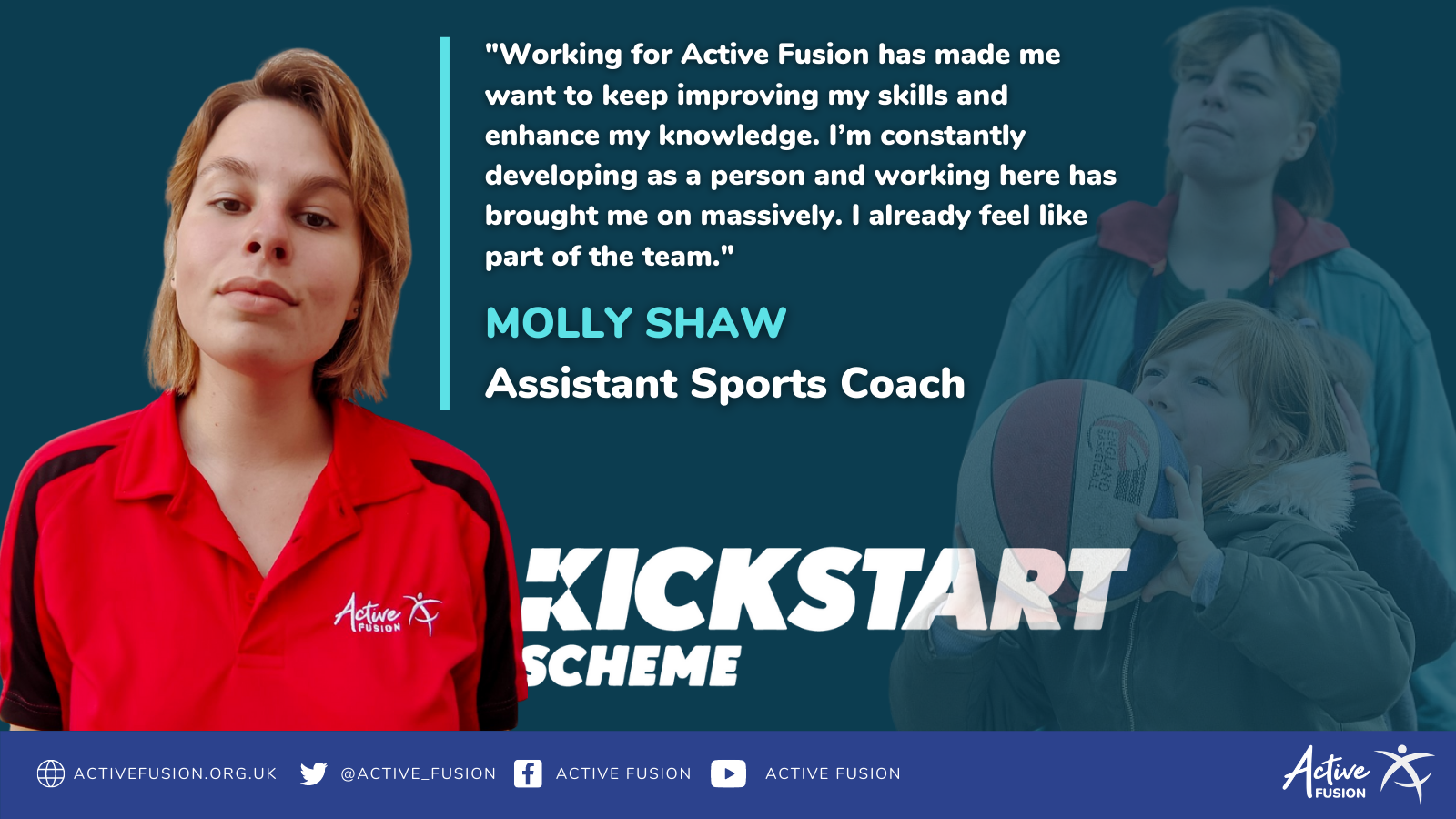 As assistant sports coaches, James, Molly and Deacon support the delivery team to enhance the quality of PE lessons, while increasing their own teaching skills by leading mini sessions which the pupils across the partner schools thoroughly enjoy.
Stephen Johnson, Sports Development Officer at Active Fusion, said: "James, Molly and Deacon have been fantastic additions to our team.
"All three have been extremely proactive and enhanced our ability to deliver worthwhile projects and sessions tenfold. They are a pleasure to have among the team and we appreciate their desire to improve and be better than they were yesterday."
The Kickstart scheme has allowed these young people to gain valuable experience on how to work in the sport and education setting, the standards that are required and the pathways available to them beyond the placement.
"James, Molly and Deacon have been fantastic additions to our team."
After more than a year of uncertainty, young people have benefitted massively from the Kickstart scheme, allowing a variety of both academic and practical students the chance to create a career path and get onto the working ladder.
For more information on the Kickstart scheme, please visit here.