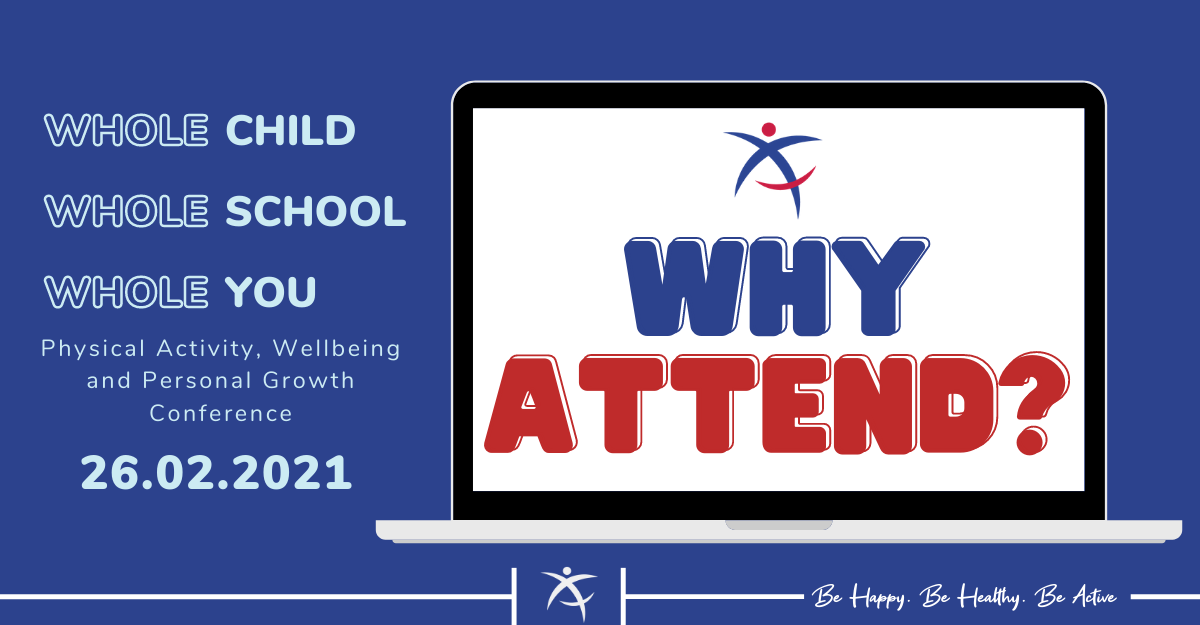 Why attend Active Fusion's 2021 Conference?
We can improve the physical and mental wellbeing of young people, together.
Whether you are looking for new PE knowledge, latest discoveries in physical activity, networking opportunities, or ways to improve the mental and physical health of your pupils, Active Fusion's Whole Child, Whole School, Whole You Conference has it all.
The virtual conference will take place on Zoom on Friday 26th February 2021 and is for anyone in the sport, education, health and leisure industry that want to do things differently.
Here are the reasons why you should attend our Conference:
Children need support
During the first national lockdown, according to Youth Sport Trust, the number of children meeting the Chief Medical Officer's guidelines of taking part in sport or physical activity for an average of 60 minutes or more every day had dropped from 47% to 19%. 43% were doing less than half an hour of activity and a worrying 7% did nothing.
Children's mental health was also impacted, with many stating they were fearful to leave home, alongside suffering disrupted sleep and loneliness.
Despite lower levels of inactivity, lockdown has made many children appreciate the importance of sport in their lives, and we want more and more children to receive high-quality PE in the UK.
Anthony Bennett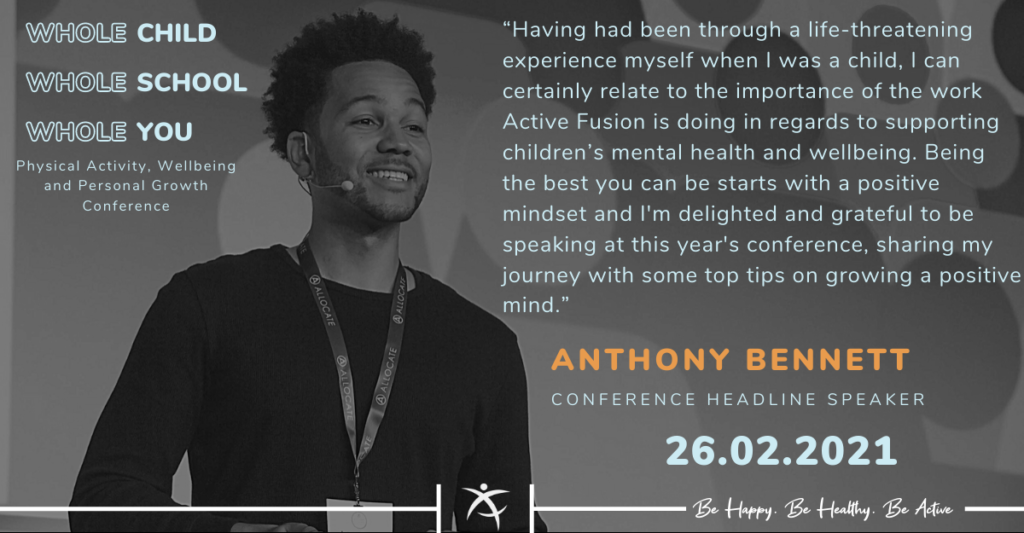 Motivational speaker and fundraiser Anthony Bennett, who overcame a life-threatening experience when he was young, will be sharing his inspirational story our Conference.
Anthony learned how to walk, talk and speak again after contracting three virus infections at the same time during a trip to forget to Disneyland Paris. Anthony was given only a 10% chance of survival, but has made a full recovery and is inspiring businesses, schools, and organisations with his optimism and bubbly personality.
Share best practice
The conference will be a place for likeminded individuals to share best practice and network with fellow professionals on how children can benefit from enhanced PE and physical activity opportunities.
No matter how much you know, time shows that there are always new things that you can learn and improve. Attending our conference will bring you together with people from different backgrounds, cultures who have different, innovative solutions to nationwide problems.
Change lives
At the end of the day, we all want children to live a healthy, active lifestyle and take that into adulthood. Children found it hard to maintain friendships throughout lockdown and missed out on vital education – it is more imperative than ever that we drive forward Physical Education during a time of need.
Physical activity is known to boost self-esteem, help children concentrate and sleep better isn't that what we all want to see?
We are inviting you to come together and to share ideas about driving forward Physical Education.
Find out more about our 2021 Conference or simply BOOK YOUR PLACE HERE.