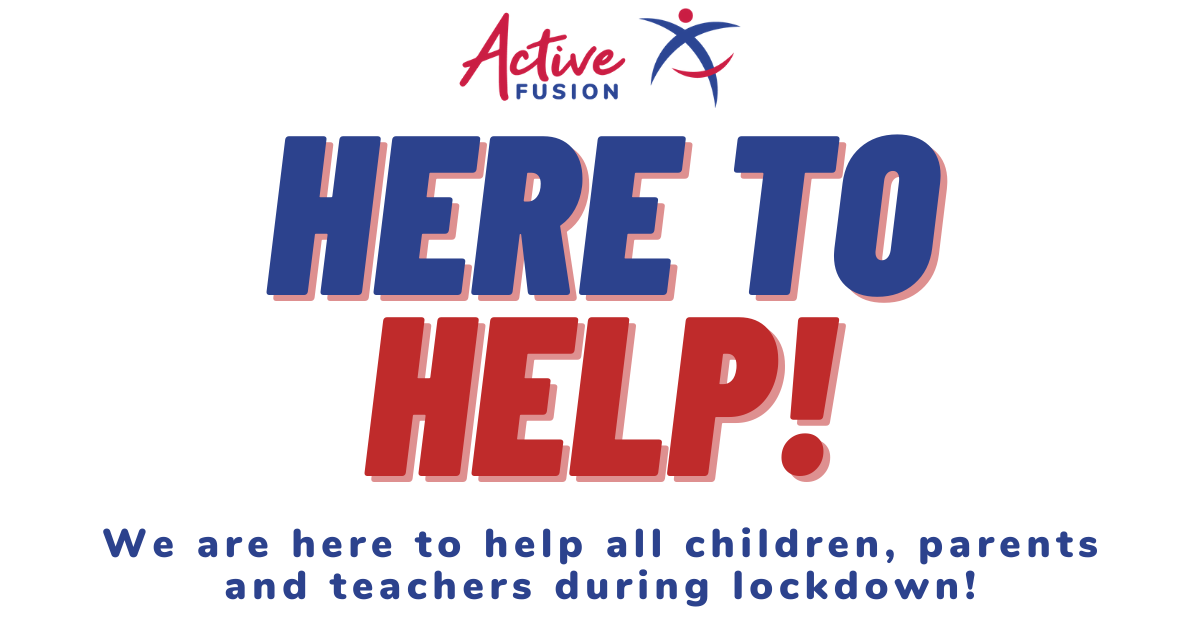 Lockdown Three – we are here to help!
Putting physical activity and mental wellbeing at the heart of every school during lockdown!
Here at Active Fusion, we are here to help all children, their parents and teachers during this difficult time. We have outlined a number of ways in which we can help combat the growing levels of inactivity, sure to grow further during this lockdown period.
You can find links and resources below to help children stay happy, healthy and active during the third national lockdown:
How can we help schools?
In-person lessons following Covid-secure delivery to your key worker/vulnerable children.
Live virtual Lessons which can be delivered with these pupils and broadcast live for the rest of the year group to join in.
Provide pre-recorded PE lessons for children and families to access at any time.
Provide lesson planning for teachers to deliver face to face or virtually.
Provide support for teachers in other areas across the school curriculum.
Please email jonny@activefusion.org.uk
How can we help parents?
Download our PE Parent Packs providing parents with KS1, KS2 & SEND specific lessons, these are simple to follow, scan the QR code to see the activities in action.
To receive a copy of our PE Parent pack, please email info@activefusion.org.uk
Stay safe.