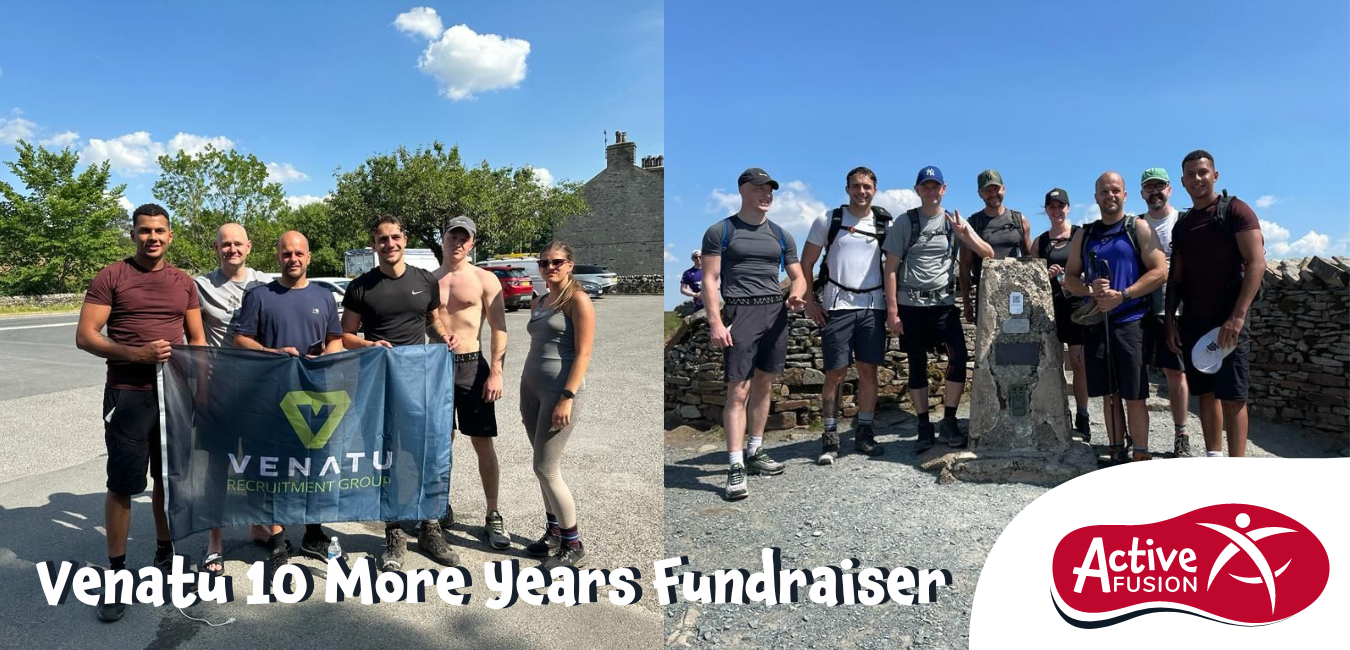 Venatu Recruitment Group Raise Vital Funds For 10 More Years Campaign
Recruitment firm raises critical funds to support the latest appeal from local charity, Active Fusion. 
Staff at Venatu Recruitment Group have raised over £1000 so far towards the 10 More Years Appeal launched by Active Fusion.  
On the 16th of June, the Venatu team tackled the 24-mile-long, Yorkshire 3 Peaks Challenge to help raise funds for the emotive campaign. 
10 More Years is a campaign launched by Active Fusion with the aim to raise £10,000 and reach 10,000 views of the campaign film to raise awareness of the issues faced by our most vulnerable children and young people. 
With a reduction in funding, time in education and lack of free provision in communities amplified by the cost-of-living crisis, this situation is exacerbated, leaving many children in situations of physical and mental ill health.  
The campaign, which originally spanned 10 weeks, has now been extended until August due to the mass amount of support it received. From 21 April 2023 to 30 August 2023, you can support Active Fusion by Liking the film, Sharing the campaign ask, Supporting a fundraiser and/or Donating to the appeal. 
You can find out more about the 10 More Years appeal here, donate via the Support Us tab or fundraise via Just Giving. Don't forget to share it on social media with the hashtags #10for10MoreYears #FusionMovementCampaign and tag @ActiveFusion. 
If you're an individual or organisation interested in fundraising for the 10 More Years campaign, you can find fundraising ideas here and set up your own fundraiser here. 
By choosing to support Active Fusion, you are helping children and young people across South Yorkshire to thrive not just survive the cost of living crisis. The money you raise will make sure these children and young people are safe, happy and healthy, so they too can 'Be the best they can be' for life! 
There's still time to support the team at Venatu Recruitment Group and donate directly to their fundraiser. You can do this via their Just Giving page here.