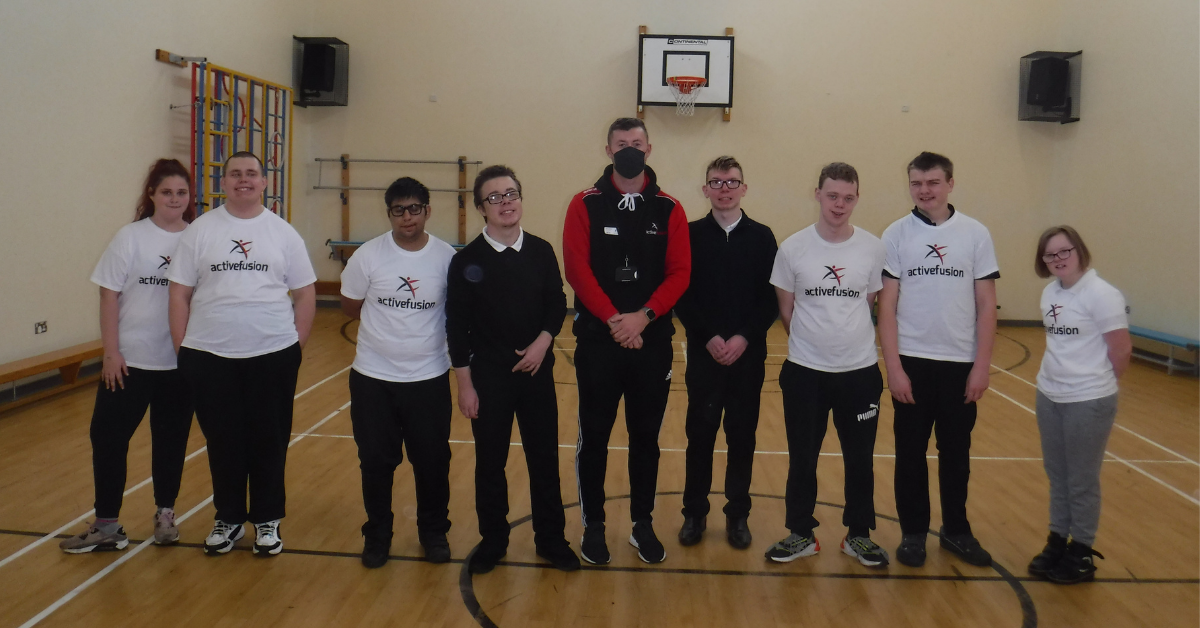 Unified Leaders project inspiring young people
Active Fusion's Unified Leaders project has already left its mark on young people, who are seeing their confidence grow.  
The project, in association with Children in Need, began two months ago, with the first cohort of 21 young people from Northridge Community School starting their leadership journeys with Active Fusion. 
The students have so far experienced opportunities to enhance their leadership skills, alongside their teamwork abilities with a specialist Active Fusion mentor. 
One individual who has spoken highly of the project is 16 yearold Jake, who has learning difficulties but has not let this stop him from excelling on the course and helping his friends succeed. 
He said: "I am finding the course to be really amazing. I am here with my friends learning new skills.  
"So far, I'm currently developing skills such as confidence, which I have never really had in the past. I'm also learning how to problem solve which I am really enjoying." 
The Unified Leaders project aims to develop the leadership and essential life skills of young people with special educational needs (SEND) through using the power of sport and physical activity. 
The project was boosted by the involvement of DB4C, who run local fundraising events, including the annual Doncaster Business Community Cup and Doncaster Business Community Vase. 
Jake, who had aspirations to join the army, wants to get the most out of the project, stating how he wants the skills to be able to help people and to better himself. 
He added: "I wanted to be in the army but because of my legs, I can't. I'm hoping to work in a place where I can help people I like helping people. 
"On this course, I want to keep increasing my confidence and improving myself, also to not let myself down and get upset when something doesn't go well." 
Jake not only wants to improve his own skills, but that of his friends who are also on the course.  
Known for being a team player in school, Jake continues to showcase these qualities during his time on the Unified Leaders project. 
He said: "I've enjoyed leading activities and helping my friends achieve greatness. 
"Being part of a team makes everything better. If you're not part of a team, or a good team that works well together, you would lose all the time. 
"I want to challenge myself with Active Fusion to keep getting better and better." 
The project also aims to give work experience opportunities to the students, in order to give them the best possible chance to gain employment post-school. 
Education Sports Coach at Active Fusion, Tom Horton, who is overseeing the project, commented: "I think this is a massive opportunity for those with Special Educational Needs to not only to become more active but to also gain valuable life skills.
"Children with SEND were a specific target group we were keen to support through this project so we can make sure those young people are heard and are provided with the same equal opportunities when it comes to employment."
If your organisation wants to get involved and look to provide opportunities and experiences for the young people on the project, please get in touch here.