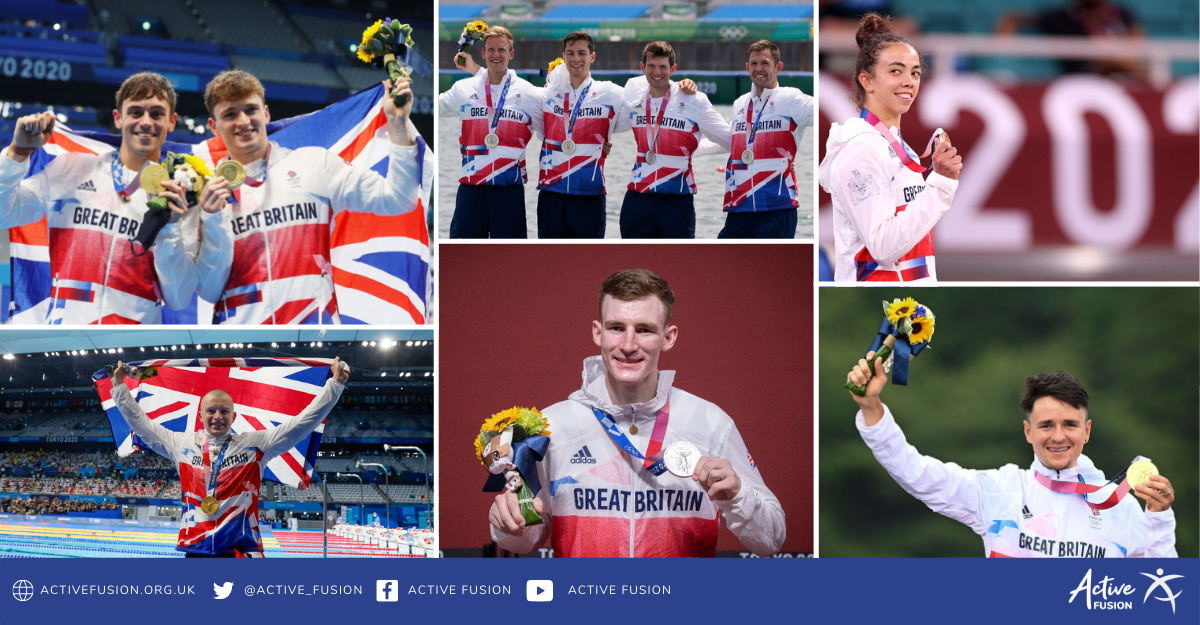 Team GB athletes inspiring Doncaster children
Active Fusion summer Fusion Camps are experiencing Olympic fever, with children cheering on Team GB's inspiring Olympians.
Every four years the Olympic Games come around and the entire country becomes swept up with the buzz of one of the largest sporting events in history.
The Tokyo 2020 Olympics are no different, and after a year-long delay, the games are finally underway, much to the delight of children and young people everywhere.
In Doncaster, our Fusion Camps are jam-packed with children following the success stories of some of Britain's top athletes. While these athletes are creating their own history in Tokyo, they are creating a legacy back home.
Due to the efforts of Doncaster Council, we have started to deliver our Fusion Camps to children across the borough, but so far it is the Olympics that have well and truly taken over.
𝐍𝐞𝐯𝐞𝐫 𝐆𝐚𝐯𝐞 𝐔𝐩🏅

A huge congratulations to our @TeamGB athletes who are proving to the world that, no matter what, you can achieve what you set out to achieve

These heroes are inspiring the next generation of athletes!💐

𝘽𝙚 𝙏𝙝𝙚 𝘽𝙚𝙨𝙩 𝙔𝙤𝙪 𝘾𝙖𝙣 𝘽𝙚 pic.twitter.com/jF5cFJsFEA

— Active Fusion (@Active_Fusion) July 26, 2021
Buoyed by the presence of our ambassadors and former Olympic athletes Craig Heap and Sarah Stevenson, children have been taking part in Olympic-themed activities, as well as cheering on their heroes from the big screen.
Children have seen local Doncaster taekwondo star Bradly Sinden claim a richly-deserved silver medal, while also watching the Team GB gymnasts showcase their ability at such a young age.
Jack Ireland, Digital Marketing Officer at Active Fusion, said: "Our Fusion Camps are here to not only keep children physically active, but to give them the opportunity to find a love for sport.
"The Olympics have played a huge part in making sport accessible for all and it continues to showcase the talent, ambition and resilience of some of the world's top athletes. 
"Team GB athletes are an inspiration to us all, proving yet again that if you persevere, you can achieve anything. The children have loved watching the athletes on our camps across Doncaster."
Throughout the summer, children are also taking part in a host of activities from delivery partners including music organisation 90 Minute Music, award-winning filmmaker Wayne Sables, former World Karate Champion Kat Fewster, Jowanna Bedford (drama), Scotty's Heroes (team building) and Jake Prime (Doncaster Lawn Tennis Club).
With an estimated 550 children looking to experience fun, engaging and enriching activities on our camps, Active Fusion coaches are determined to make this summer more memorable than the last.
"Team GB athletes are an inspiration to us all."
For more information on our camps and our policies and procedures, please visit our holiday camps page or read our parents' guide.