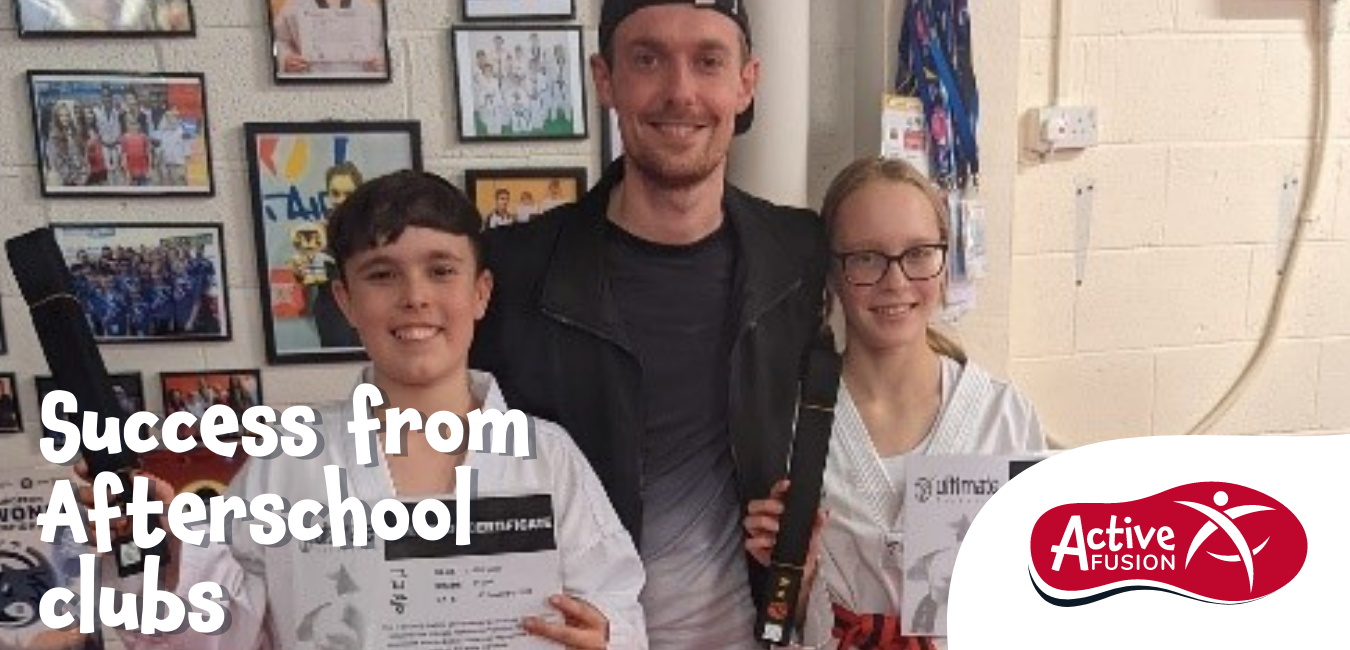 Success starts from an After School Club
A student who felt inspired from an After School Club has found success 5 years later reaching the highest level in Taekwondo and earning themselves a Black Belt.
Active Fusion work in partnership with schools to deliver not only quality Physical Education sessions but also provide critical extended school provision through After School Club support. Each club is coached by one of our Active Fusion Coaches who dedicate the sessions to individuals who wish to undertake more hours of physical activity and develop skills in a specific activity or sport.
Active Fusion Sports Coach Luke Millar, a qualified Taekwondo coach, trains young people at Ultimate Taekwondo Adwick. Combining his expertise in the sport and his school sessions, Coach Luke hopes to inspire the next generation of future Taekwondo stars. Well, that's just what happened for Alfie Sykes.
Back in September 2016, Active Fusion led After School Clubs at St Joseph's & St Teresa's Primary School. Loving the sport, Alfie officially joined Team Ultimate Adwick training, embarking on his journey of becoming a Black belt.
In the following March, Alfie along with other students took part in Ultimate Taekwondo Adwick's first grading. The result of which everyone passed with flying colours.
Alfie, took part in his first official 1:1 competition winning his first match comfortably with a score of 11-2. This marked the start of Alfie's competitive journey within the sport of Taekwondo.
Having competed in numerous national competitions going global was the next step in his Taekwondo journey. In Alfie's first international competition he managed to reach the Quarter-finals!
Over the years, under Coach Luke, Alfie has trained with a variety of World-class Players from Doncaster's own Bradley Sinden and Sarah Stevenson, to other Great British stars such as Lauren Williams, Christian Mcnish, Jade Jones, and Bianca Walkden.
Coach Luke said, "Alfie has been a credit to the club, his school, and himself. Through sheer determination, Alfie has proven that no matter what if you keep trying and you'll eventually achieve your goal. Without the Afterschool Clubs and taster sessions provided by Active Fusion individuals like Alfie would not be able to take up such unique sports".
After 5 years of hard work and dedication, on November 13th, 2021 Alfie officially achieved his Black belt. Well done Alfie from us all at Active Fusion!