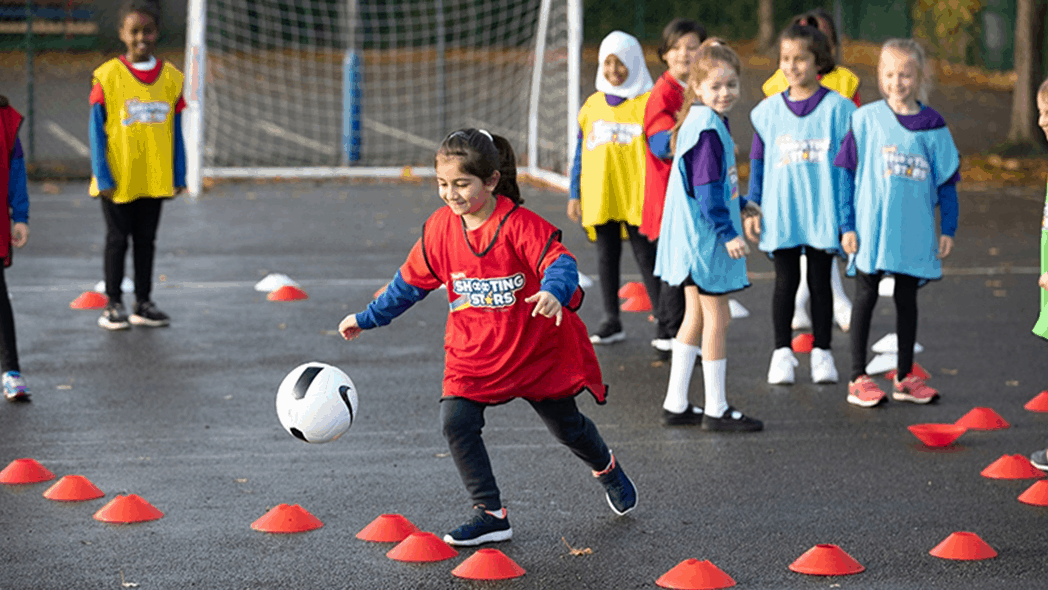 Receive FREE training with new Active Fusion project
School staff can now access FREE resources, CPD information and lesson ideas from the Girls Football in School website, as part of the FA's and Active Fusion's Shooting Stars project.
This is FREE to do and only requires your registration once (you do need to register with a school email address).
The Primary FA Shooting Stars programme inspired by Disney uses franchises including Incredibles 2, Aladdin and Marvels' Guardians of the Galaxy to tell stories and encourage your girls to think about football as something for them. They will be inspired to get active with their friends while learning to play football, but outcomes go much wider than this, with the activities designed to ensure that girls develop key skills such creativity, problem solving, teamwork and confidence.
Although the project is aimed at girls it can be delivered in mixed classes/bubbles.
The Shooting Stars Programme aims to:
Development physical literacy and fundamental movements
Develop physical skills through creative play and storytelling
Develop the participants character traits and life skills
Opportunity for girls to build a positive relationship with physical activity
Engage parents at home through resources which link home environment activities
The passports encourage the children to read the story at home and use literacy skills to complete tasks
FREE training, ready made resources, lesson plans and bibs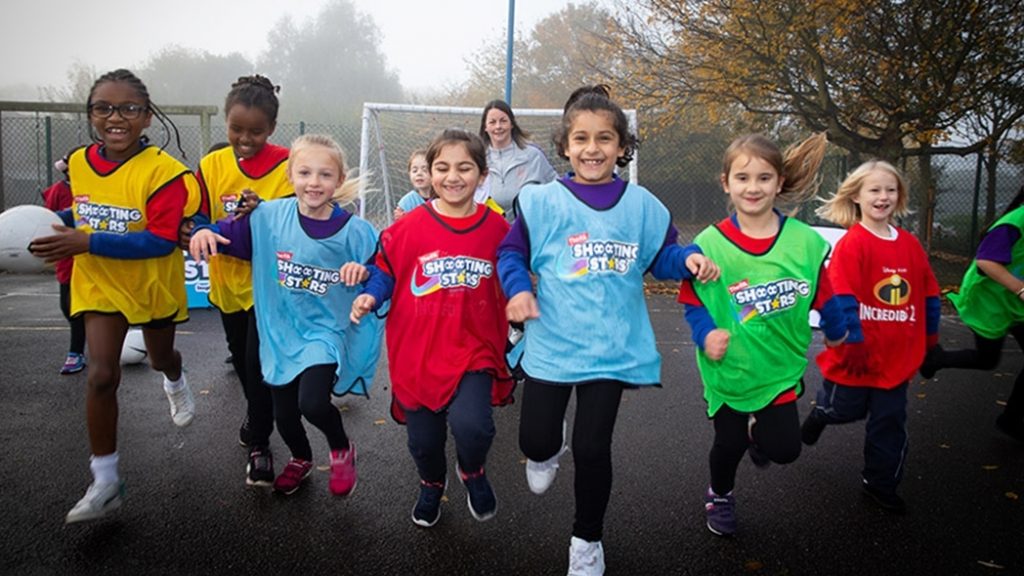 The training, for delegates who want to deliver the programme, consists of 3 x 90 minute virtual sessions. 
Delegates must attend all three of the modules. Ideally, the person attending the training should be the person delivering the six-week blocks and have an interest in storytelling and PE. 
The staff member does not need to be a teacher they can be support staff, coaches or lunchtime supervisors. Ideally, they should be involved in leading the project at lunchtimes, in lessons or after school.
The Course Dates and Booking Links are attached below along with booking instructions:
Places are limited so I would advise booking quickly to ensure you get your first choice.
A bonus this year is the training course is virtual so not commitment for a member of staff to come off site and the delivery of the sessions can be suited to bubble/Covid-19 guidelines.
All the resources will be sent to your school directly meaning delivery can start once you have received them.