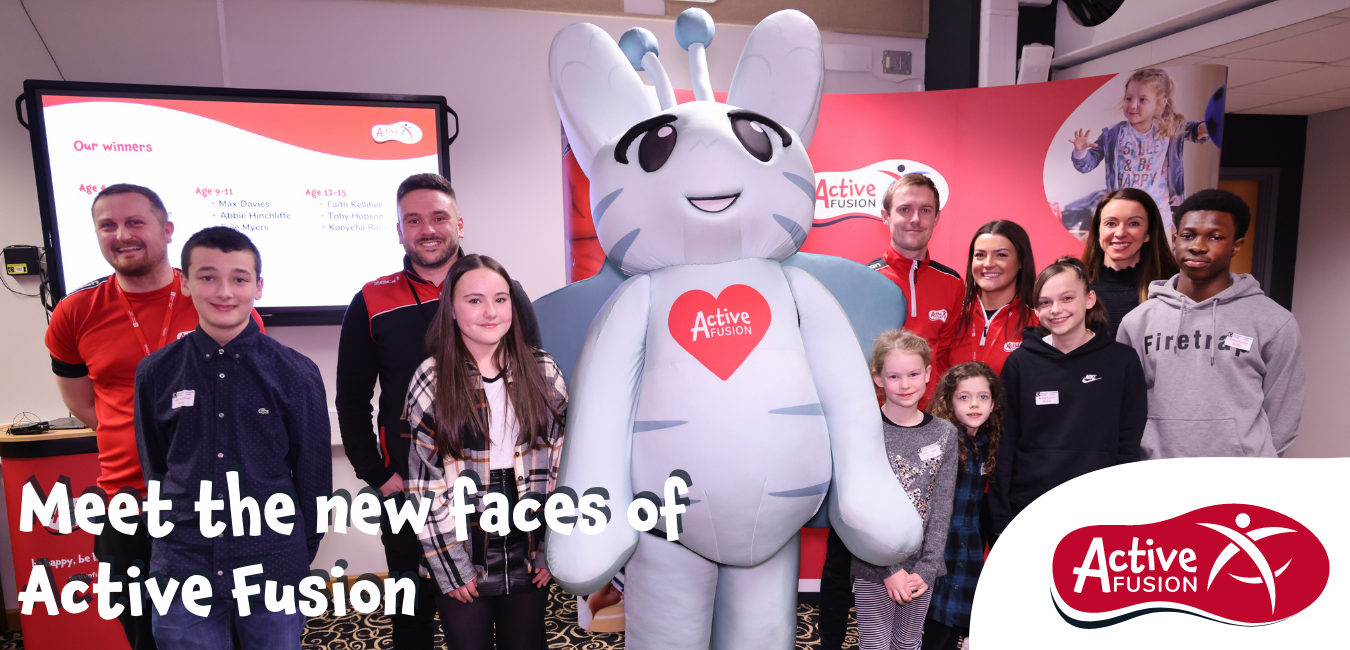 Meet the new faces of Active Fusion
Active Fusion welcome their new mascot family designed by local young people
Active Fusion has unveiled its new mascot – VIP. The launch event took place at Doncaster College and was attended by the young people that helped design the mascot, the Active Fusion team and other key partners.
The attendees were able to interact with the new mascot, meet and network with others from the community and learn more about the attributes that VIP represents. VIP is the lead mascot in the new family of mascots that were designed by local young people in a creative competition last year.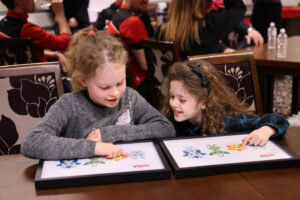 Becky Rose, Head of Development at Active Fusion commented, "We are thrilled to finally reveal our new mascots to the world! The creation of the mascot family and the reaction that has followed is a perfect example of how Active Fusion and the community can work together to make a real change. Sincere thanks to Doncaster Racecourse in their support, showing real passion for helping to improve the physical health and mental well-being of local young people."
The process of choosing the mascot was initiated by Becky, Active Fusion director Lindsy James, and their board of trustees. The team were so impressed with the young people's designs that they struggled to choose an individual winner. Instead, they came to the decision to merge the 10 finalist's designs together to create a family of unique mascots that perfectly represented what Active Fusion stands for.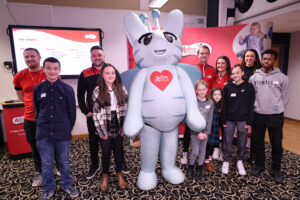 VIP's kit has been kindly sponsored by Doncaster Racecourse, birthing an exciting partnership for Active Fusion. Here's what Selena Cordova, Marketing Executive at Doncaster Racecourse, had to say, "Doncaster Racecourse are delighted to sponsor Active Fusion's new mascot VIP. Active Fusion are such a great local charity making a positive impact on the physical and mental health of young people in the area and offering them social and workplace opportunities that they may not otherwise have access to. We are really looking forward to our new partnership with the charity and our sponsorship of VIP allows us to work closer with local young people in providing future opportunities for them. We are proud to support Active Fusion in their mission and are excited to see VIP out and about in the community. "
The unveiling of the new mascots was a celebration of Active Fusion's values and commitment to young people. The new mascot family is a symbol of the charity's dedication to helping children develop a love for physical activity, unlock their potential and be the best they can be!
Active Fusion exist to make the case for sport and physical activity in making a difference to young lives. They do this by delivering high quality sport and physical activities direct to children and young people. They provide critical support in their education, help them lead change in their communities and find their future pathway into the world of work.
Keep an eye out on Active Fusion socials and at events for more appearances from VIP and the mascot family. In the meantime, you can get to know them better here.