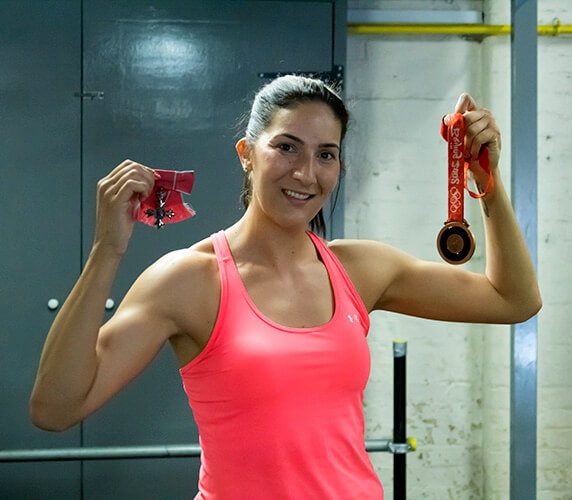 Meet Active Fusion Ambassador Sarah Stevenson
We are thrilled to announce that Doncaster born Olympic and World taekwondo athlete Sarah Stevenson MBE is teaming up with Active Fusion as an ambassador.
Sarah will be involved in our work in a variety of ways, from attending our sports events to supporting us through social media. Sarah is from Doncaster and truly represents the heights young people can reach if they strive to be the best they can be.
Get to know our Active Fusion Ambassador by reading what she has to say in our Q and A!
Q) How did you get into taekwondo?
A) I got involved with taekwondo after my older brother started training. Luckily for me, Doncaster is a bit of a hub for taekwondo. There is a lot of very good clubs, so I was lucky to be in Doncaster and to have chosen a sport I was good at. I never looked back and it's the only sport I've ever done seriously. It was the only team I've ever been in and it's been my life since I was seven-years-old.
Q) Apart from your success within taekwondo, what does being healthy and active mean to you?
A) Being healthy and active doesn't just mean being successful at sport. Everyone should want to live longer and be healthier. It means being mindful about how much we're eating and how much we are or aren't moving. That is what it means to me, it's not just about succeeding at sport.
Q) How do you think taking part in sport and physical activity can impact on the lives of young people?
A) I don't think young people realise how much being active has a positive impact. It is just about being free , about being outside, about being part of a team and about working together. If they take part in physical activity at a young age they have the momentum to keep it going for the rest of their lives.
Q) What made you decide to support Active Fusion?
I want to work with Active Fusion to help them spread the word to help young people be active from a young age. It fits with my personal values and morals. I am from Doncaster and I want to be involved with helping people through a cause I am passionate about. I'm really excited to be am ambassador for Active Fusion.