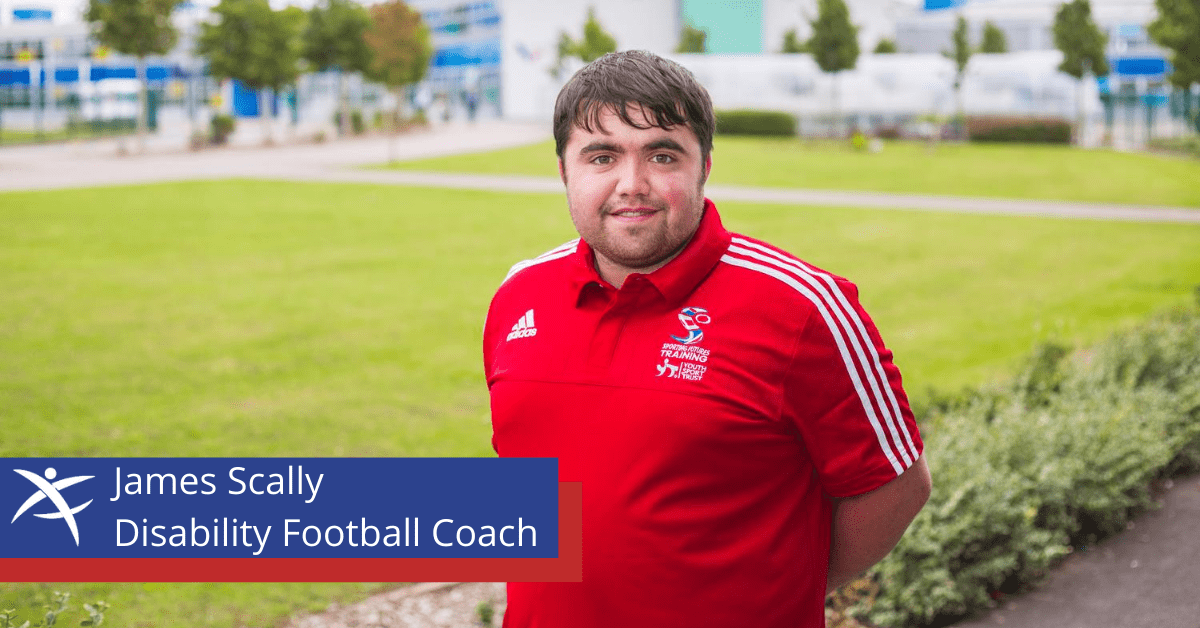 James Scally: Everyone should be allowed to play football
Former Active Fusion apprentice and current coach James Scally is looking for players for his disability football team, stating that "˜everyone should be allowed to play football' regardless of ability. 
The former disability football player, who has autism, strongly believes more people with either learning or physical difficulties should be encouraged to get involved in sport. 
James currently runs Aston Swallownest JFC Disability Team, a football team based in Rotherham that competes in the South Yorkshire Ability Counts League, and is hoping to enter TWO teams into the league this upcoming season.
He said: "We are currently looking to enter TWO adult teams this year alongside starting a new under-16s team (year 8-11 students). We want as many players as possible to be able to enjoy playing football with Aston Swallownest. 
"We finished second in the second-tier during our first season which has given us a good platform to kick on and achieve more success." 
Coaching has always been something James is passionate about, stating how he runs sessions differently because he is focussed more on just the success of the team. 
He added: "I do this for the players. There are a lot of people here who wouldn't have the opportunity to play so that drives me on to want others to join. Everyone should be allowed to play football and not let their disability stop them. 
"I did play in the disability league but I always wanted to eventually run my own team and give something back to a sport which has brought me so many happy memories.  
"I'd like to think Aston Swallownest is ran slightly differently from other disability teams out there currently. I want to see players develop and learn the sport through drills, effective coaching and being around other players." 
Those who have met James know he is a down-to-earth man who wants to give people opportunities in life to try new things. He has faced his own setbacks and knows the challenges facing people with disabilities. 
Sport has allowed him to excel and create a career for himself, with the West Ham United fan quick to praise the staff at Active Fusion.
He said: "I'm a passionate guy who has always wanted to work in sport. It is fair to say that I wasn't the brightest kid in school but I enjoyed PE lessons and taking part in after school activities. I don't see myself being stuck in an office; I like to be out there making a difference first hand.  
"Active Fusion have helped me massively with my coaching skills. I can't thank them enough.  
"Throughout my apprenticeship programme right up until now, the staff still support me in everything I do and have encouraged me to put myself out there." 
Aston Swallownest disability team can be found on Facebook, with James happy to take on all newcomers.  
He said: "Come down and try it for yourself I want people to experience something different and find new friendships here at Aston Swallownest.  
"We want sessions to be enjoyable and worthwhile. We have a player who travels all the way from Huddersfield to play for us which is amazing. Please get in touch if you are interested." 
On behalf of everyone at Active Fusion, good luck for the new season James! 
You can find Aston Swallownest's Facebook page here.