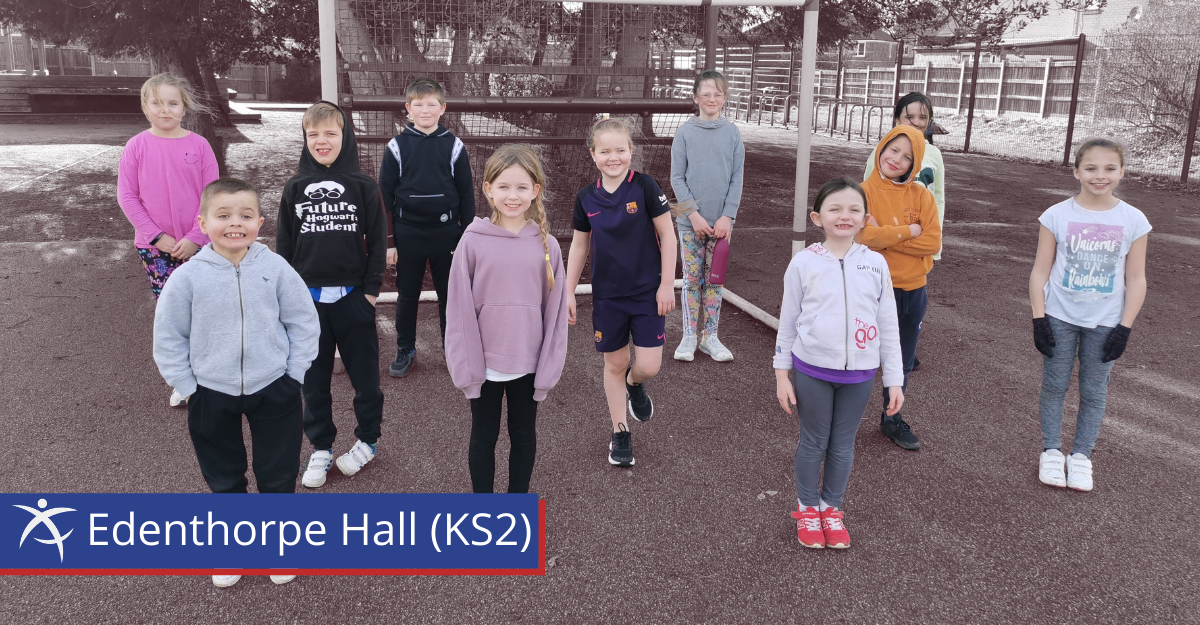 I've loved being able to see my friends in real life without a camera
Children from Edenthorpe Hall Primary School have spoken out and praised Active Fusion's half-term holiday camp, which has seen children remain happy, healthy and active.
Having spent all of half-term engaging in fun activities and games, challenging them both mentally and physically, it is clear to see why pupils from Edenthorpe Hall were full of praise.
When asked what their favourite part of camp was, pupils gave a variety of positive answers, including "Being active, happy and not just sat down," learning new things, especially the throwing and catching activities as well as "learning new things, especially the throwing and catching activities."
One pupil in particular, Jessie-May, benefitted from camp the most.
The Key Stage Two pupil has recently moved to Edenthorpe Hall, with the holiday camps being her first real experience of the school and what it has to offer. When asked what she had enjoyed the most about camp, she said: "making new friends and meeting new people."
The coaches
For a lot of children, the impact of the coaches is instrumental in making sure they have a good time. From delivering high-quality sessions, to keeping them mentally stimulated, to being their friend, coaches play a huge role in the enjoyment children experience on camp.
It is fair to say it didn't go unnoticed at Edenthorpe.
One pupil said: "They (the coaches) make you feel at home, I feel as if we're a really large friendship group, a bit like a family."
While another pupil added: "They helped us a lot. I feel like we're all really good friends now. I'm even good friends with coach Tia and coach Freya."
Here to stay
Parents have long since expressed their opinions on the benefits of Active Fusion's holiday camps, but what have children made of their experiences, and would they want to come to an Active Fusion holiday camp again?
Find out for yourself:
"I would because it's amazing, I get to see my friends and make new ones."
"We get to meet new people, if we come to camp, we're not sat at home all day."
"I would live at camp because it is amazing. I've been able to be myself and play fun games."
"It's better than looking at Microsoft Teams all day, I've loved being able to see my friends in real life without a camera."
"Camp inspires you to do more sport and PE."