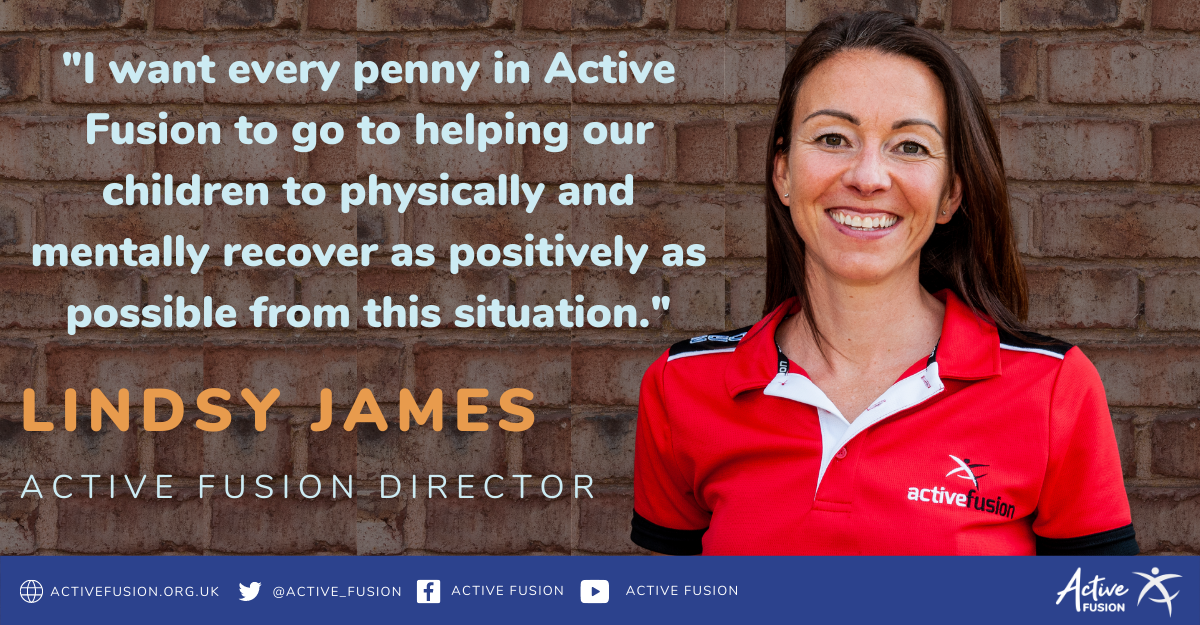 It's not about the money – Lindsy James
Along with the challenges the pandemic has presented to us all I also see many good things coming out of this situation. Like businesses, charities have been hit hard with eight out of ten charities believing the pandemic will negatively impact them delivering their charitable objectives.
However there and many business leaders and employees who want to help give back to those on the front line but have also been financially hit hard and don't have the money to give.
It's not all about the money!
I want every penny in Active Fusion to go to helping our children to physically and mentally recover as positively as possible from this situation. We have made efficiencies everywhere but at the same time started to recruit and grow the organisation.
How is this possible? I've reached out to the business sector especially those who I know have families working for them who our work is positively impacting on their children. I have been compassionate and not asked for donations where I know their business is being affected but I have asked for the expertise and services in kind.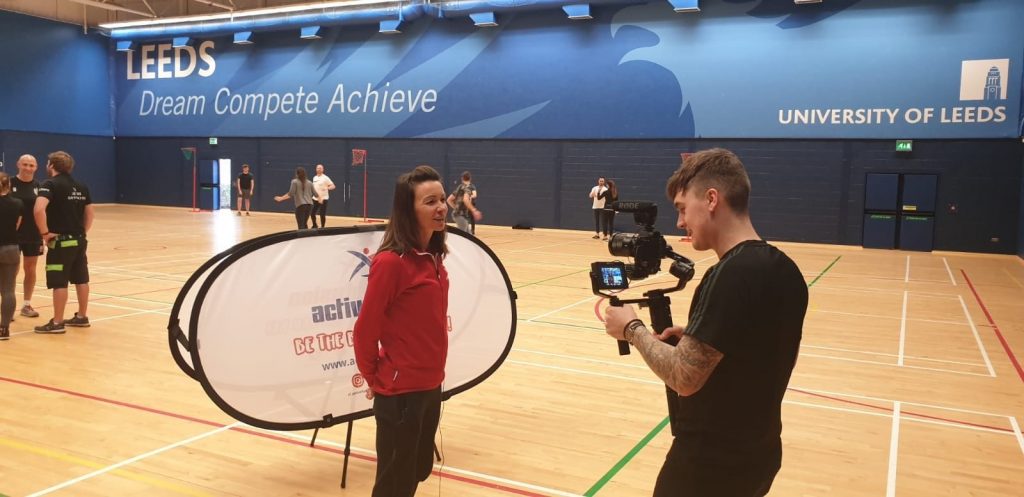 Cogs of connections between individuals
When a business and charity work collaboratively they can create a real social impact. Our most recent collaboration has been with Sommer Lindley, Director of Austin Banks Recruitment. She reached out to me to offer her professional services with a new senior appointment. Her support will help our charity impact more people's lives by getting the best person for a role which will enable our charity to grow.
What was her WHY?
It was simple 'you are helping our children and I feel privileged to have this opportunity to help you'. I've never met Sommer before yesterday but it lifted my spirits to know we were positively impacting her son's life through the services we provide.
She felt a sense of purpose that she was helping our charity to reach it's potential. Sommer didn't want anything in return but I have got a feeling we will be giving her the best thank you in the future. An opportunity for her sports-loving son to gain work experience and a possible career in sport if that is the route he chooses (he is only 10 years old!).
I have a growing sense of acceptance of uncertainty and change which I never had before. I also have confidence in the ability of third sector organisations to navigate this with the support of businesses who want to reach out and do valuable social good.
Lindsy James