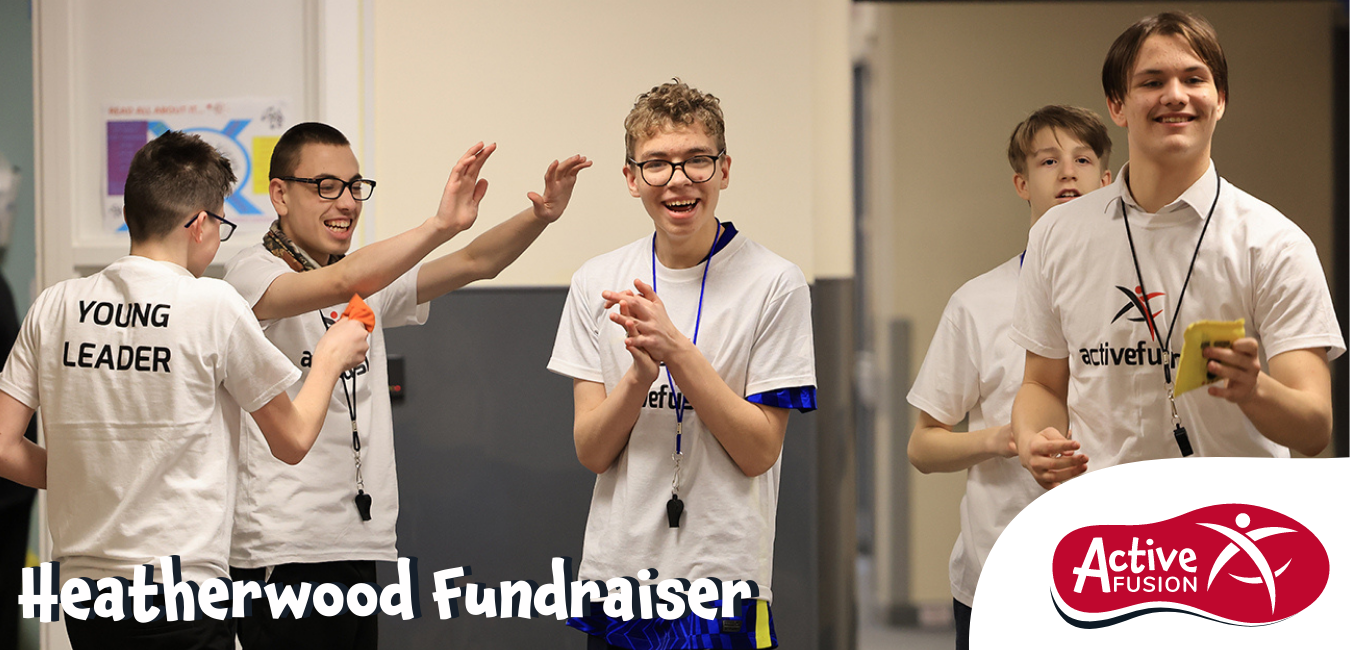 Heatherwood Fundraiser
Heatherwood School raised over £1000 to support Active Fusion's Unified Leaders programme
Pupils at a school in Doncaster have raised £1039 to support local young people with school educational needs and disabilities. The students organised a wide variety of sporting activities to raise money for Active Fusion's Unified Leaders programme which aims to develop the life skills, employability and well-being of young people with SEND through sports. 
Unified Leaders is a Children in Need funded sports leadership programme that uses physical activity to help young people with SEND acquire important life and employability skills. Working with the specialist Active Fusion coaches and mentors, participants co-deliver activities to build their confidence and capabilities to lead independently. 
The school, based at Leger Way, is a co-educational community special day school which caters for children and young people aged between 3 and 19 years who have severe learning difficulties and additional complex physical and medical needs. The school seeks to develop a better tomorrow for all learners, with profound and complex needs, through a holistic blend of quality first teaching experiences; celebrating pupils' strengths along a highly personalised learning journey.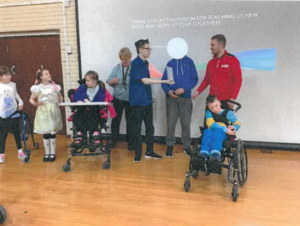 The pupils at Heatherwood were inspired by a recent fundraiser undertaken by Active Fusion coaches who climbed Ben Nevis to raise critical funds for the Unified Leaders programme. With the help of coach Harry, the students went on to complete a range of different sporting challenges with the mission of raising funds and awareness for other young people with SEND. 
A representative from the school commented, "We raised a total of £1039.56 for Active Fusion through our fundraising and held an assembly to present coach Harry with the funds. Thank you for all your generous sponsorship and thank you to our wonderful pupils for completing their challenges. We raised the most funds out of all the Doncaster schools – a wonderful achievement." 
Whether they swam, walked or swung, Active Fusion would like to say a huge thank you to all of the inspirational pupils that contributed to this fundraiser. Your hard work will go into supporting those who need it the most! 
Active Fusion's director, Lindsy James added, "The team and I are sincerely grateful for the dedication and motivation from both the staff and pupils at Heatherwood in raising vital funds for the charity to continue its work with young people with special educational needs.  We will never forget your kindness." 
To learn more about the impact of Active Fusion, visit our website here. If you're interested in fundraising for Active Fusion, please contact Becky Rose directly at becky@activefusion.org.uk or if you'd like to learn more about the ways in which you can support us, click here.