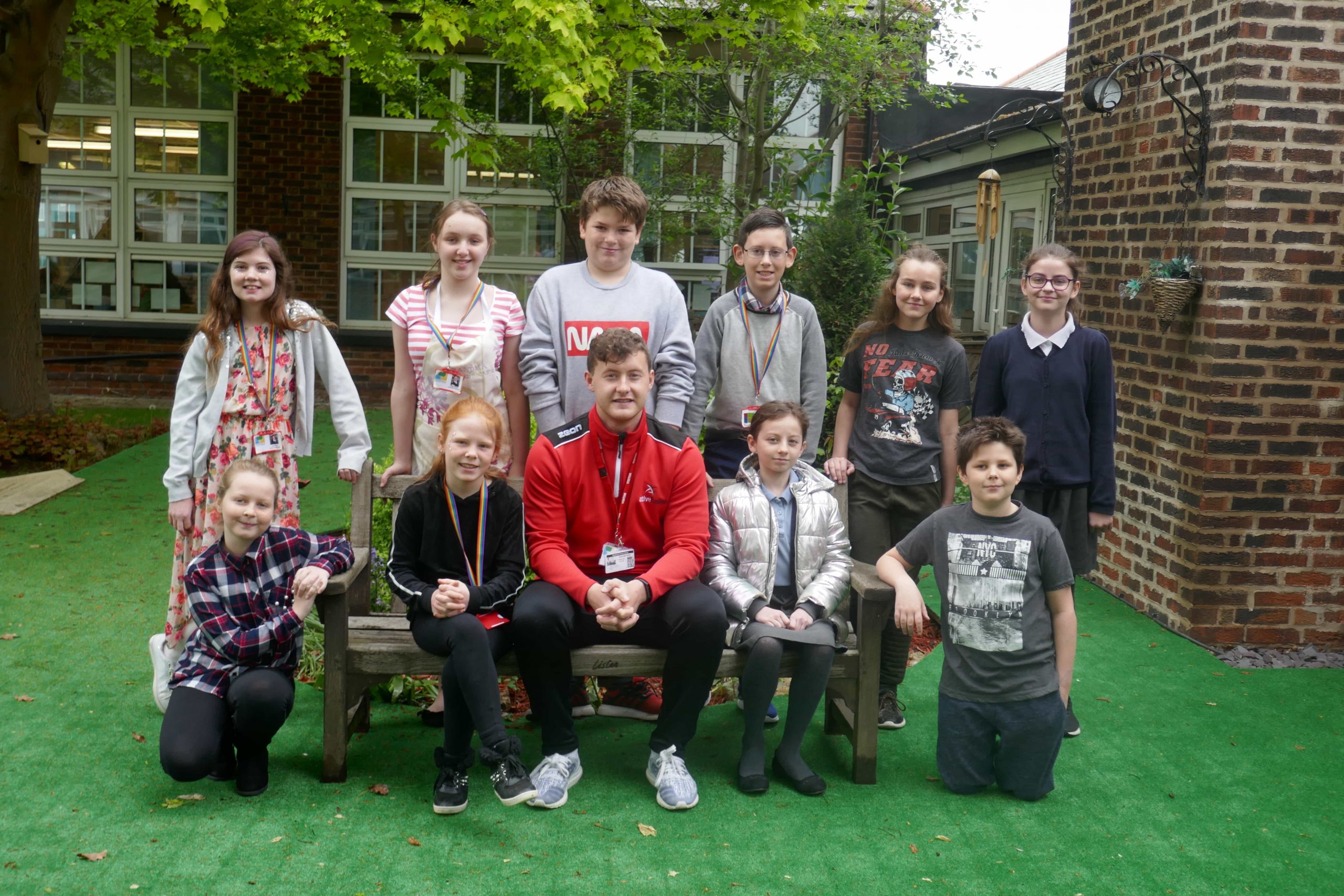 Essential Life Skills project brings more confidence to primary school students
Children from Woodfield Primary School in Doncaster were enthusing about the Essential Life Skills project they've been guided through by Active Fusion Project Mentor, Tom Horton.
The Essential Life Skills programme is designed to develop the confidence, resilience, leadership, motivation, and communication in children, alongside a whole host of other positive qualities. It is funded through Department for Education new opportunity areas.
Tom has been working with year six pupils the school to develop all of these skills through sport and other activities, with particular emphasis on calming nerves and anxiety before SATS exams and how to cope with moving up to secondary school.
All the work Tom has done with the pupils is centred around a system called My Star, which shows how children progress through the project in areas such as teamwork, Physical Education, confidence, educational learning, relationships, feelings and behaviour.
The Essential Life Skills project isn't just about helping students to progress academically – it's about building them up as a person, helping them to become more independent and preparing them for life outside primary school.
Jack and Matalia are two year six pupils who have taken part in the programme.
Jack said: "I've learnt lots of different skills like confidence, leaderships and it's really helped with my resilience and motivation.
"I was really excited to lead an afterschool session for 15 people.
"At home I've been practicing presenting in front of my sister and parents.
Matalia said: "I led a hooping session and set up all the equipment myself and spoke in front of everyone. I was scared at first but once it was done I was relieved and happy that it had gone well. It was the first time I'd done anything like that before and I felt proud of myself afterwards."
Both students added that they particularly enjoyed working with Tom to establish their new walking routes and transport to secondary school and going through any concerns they had about leaving primary school.
Acting Headteacher, Kate Hope, said ironing out any anxieties about exams or leaving school is a huge priority for the school and that she is very pleased with the work Tom has done alongside other staff members to ensure children feel content and confident.
She said: "The project has been brilliant. A lot of our students had anxiety around exams and moving to secondary school and the Essential Life Skills programme has been fantastic in terms of supporting their mental health and wellbeing. My daughter has taken part in the programme and has especially loved going over her route to what will be her secondary school."
She added that the school has various ways to help the students with their mental wellbeing, but that Tom has been the "piece of the jigsaw" to bring everything together.
"He fitted right into the team. He has had such commitment to the job and it shows it is a team approach," she said. "Tom has brought the Essential Life Skills project alive."
She added that she would absolutely recommend other schools get involved with the Essential Life Skills programme.
Tom said that he's having a great time working with Woodfields Primary School.
"I have loved it," he said. "It's a fantastic school and I love working here."