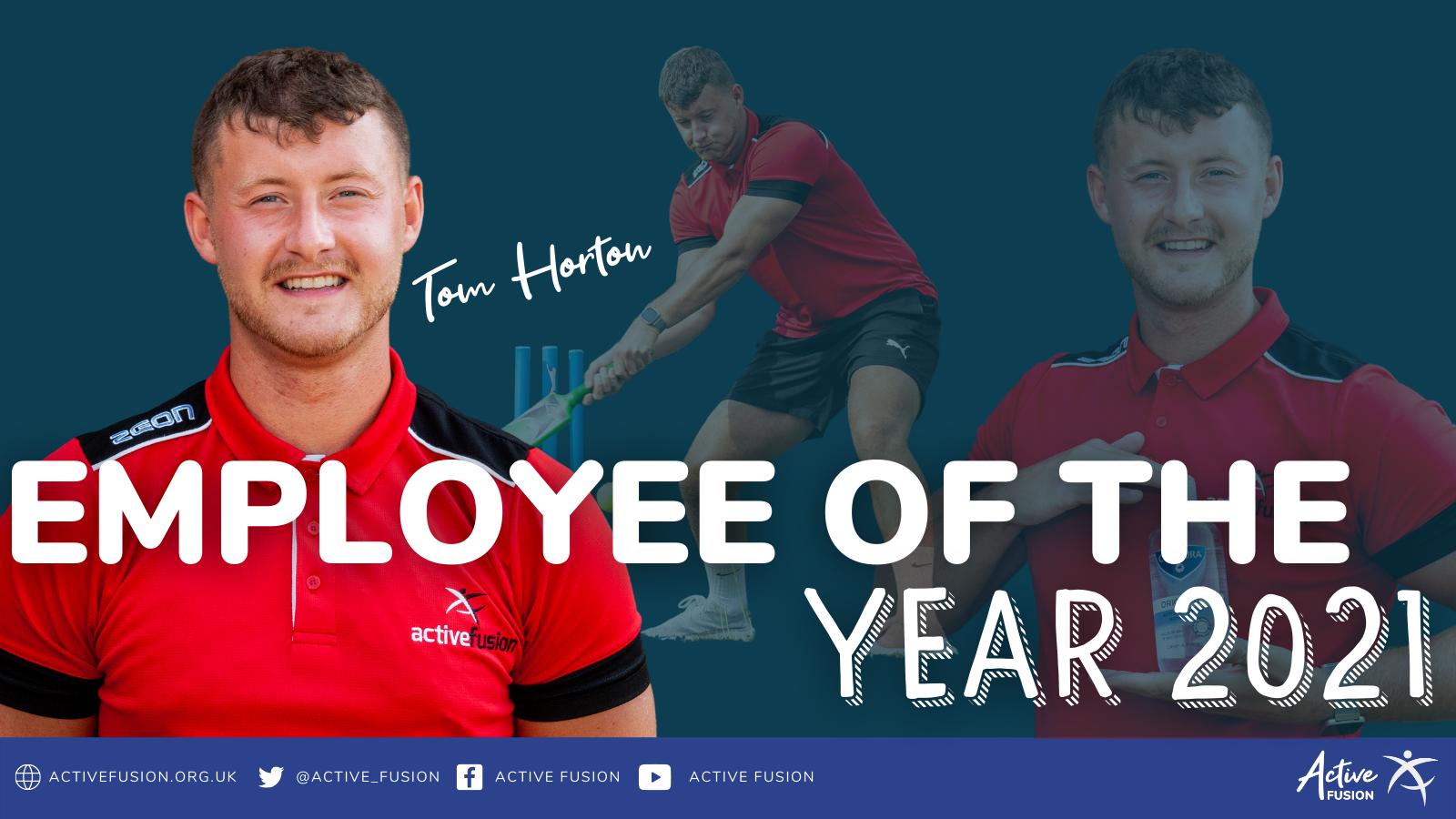 Active Fusion announces Employee of the Year for 2021
Active Fusion are delighted to announce that Project Mentor, Tom Horton, has been named Employee of the Year for 2021. 
The award, which is chosen by the Active Fusion staff, was established in 2019 as a way to encourage and motivate staff to strive to reach their full potential and be the best version of themselves. 
The education charity prides itself on creating a positive culture for all staff members of the ever-growing team, with employee appreciation a top priority. The award is given to a member of staff who represents the charity's values, while acting as a positive role model and inspiration for children and young people.  
After one of the toughest periods in recent times, which saw children and young people face adversity like never before, the charity's Project Mentor stood up to the task and offered a supporting hand to those who needed it.
Tom joined Active Fusion as an Education Sports Coach, but his role continues to adapt and grow, allowing him to develop both professionally and personally. 2021 has seen Tom go from strength to strength, with the BFC (Big Friendly Coach) delivering his very own Unified Leaders project for children with Special Educational Needs (SEND).
His proactive nature, which saw his virtual PE lessons excel on YouTube during the lockdowns, alongside his positive attitude, meant that Active Fusion could continue to keep children active and healthy. 
PAST WINNERS – Honour Roll:
2019: Stephen Johnson

 

2020: Jack Ireland

 

2021: Tom Horton

 
The Barnsley man has never taken a back step and continues to inspire, motivate and support children and young people on their way to a healthy lifestyle and employment.
These are just some of the reasons why the staff nominated Tom for Employee of the Year:  
He continues to represent the charity in a positive manner and is the ideal model brand ambassador.

 

He has proven to be reliable, dependable and committed to developing his professional persona by continuing to push boundaries and take on new challenges.

 

He never takes a backwards step and is always looking to improve.

 

He is passionate about delivering high-quality sessions and giving children a reason to improve and be active.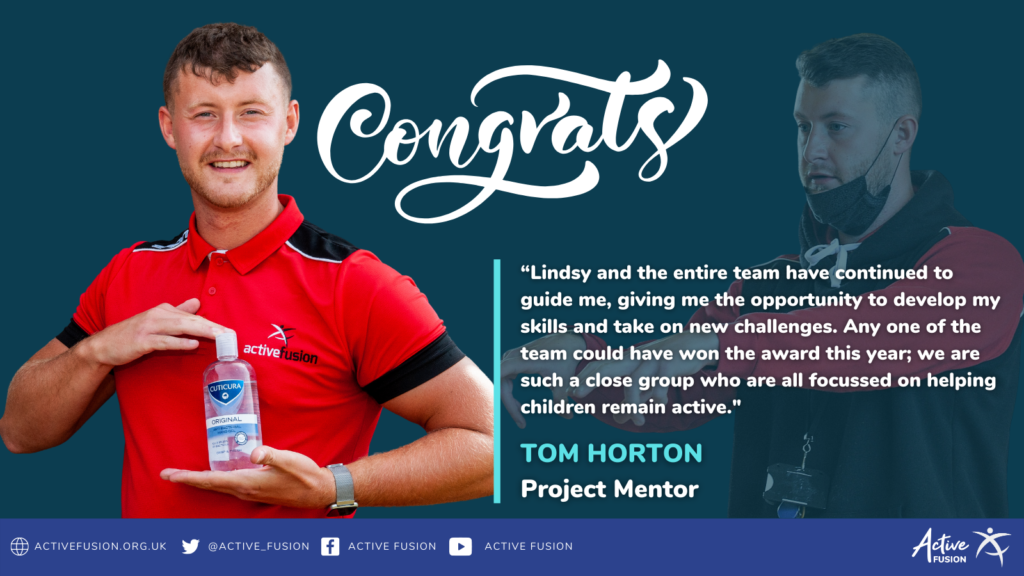 Active Fusion Director, Lindsy James, commented: "I want Active Fusion to be a great place to work and to recognise individuals who contribute to our positive team culture and represent our organisational values in everything that they do.
"Tom has developed over the last year specialising in delivering leadership opportunities for young people with special educational needs. He is the ultimate team player and has consistently received positive feedback from young people and teachers."
Tom added: "It is an honour to receive this award from my colleagues here at Active Fusion. Lindsy and the entire team have continued to guide me in the right direction, giving me the opportunity to develop my skills and take on new challenges. 
"Any one of the team could have won the award this year; we are such a close group who are all focussed on helping children remain active. Thank you all for your support."
"Any one of the team could have won the award this year; we are such a close group who are all focussed on helping children remain active"
Congratulations to Tom on continuing to give children and young people the opportunity to be better than they were yesterday.