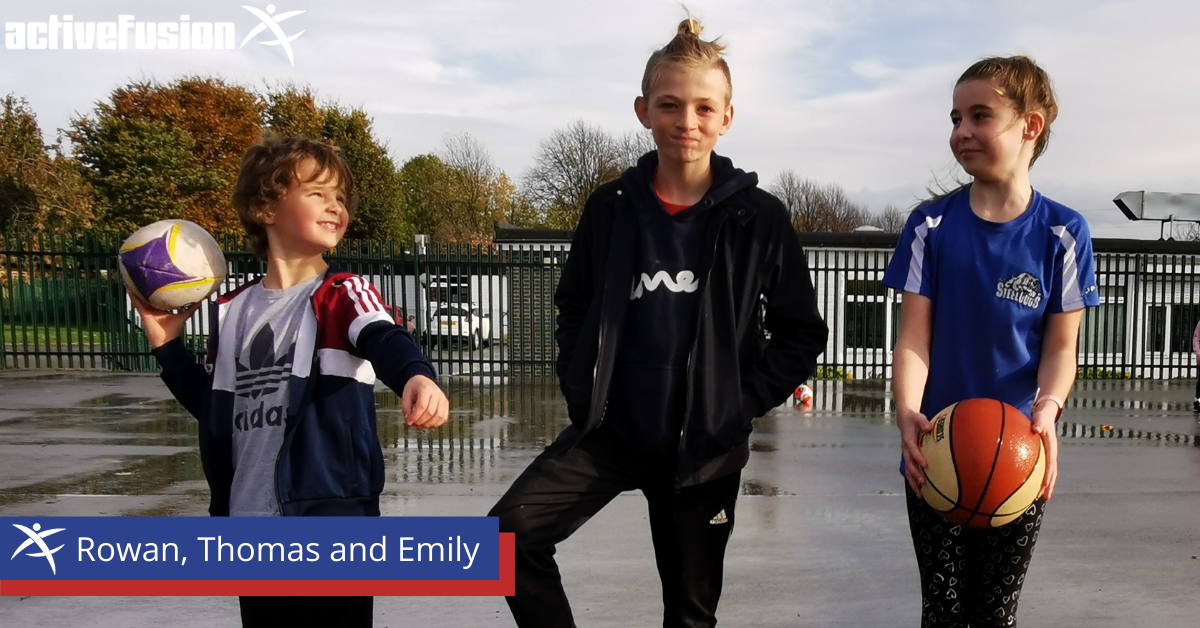 Coronavirus can't stop us from having fun and being active
The Summer Camps made a lasting impression for many, but, according to children currently on camp with Active Fusion, so are the half-term holiday camps. 
After what has been one of the toughest years the country has seen in recent memory, the team at Active Fusion have worked extremely hard to give children the chance to remain happy, healthy and active. 
On the back of the Doncaster Summer Staycation project, Active Fusion have been running holiday camps during the October half-term for primary school children, which have been enjoyed by the very children currently on them.
Running from five different locations thanks to South Yorkshire Violence Reduction Unit (VRU), Doncaster Children's Services Trust, Doncaster Council and Thorne and Moorends Town Council, the community of Doncaster have fully embraced the holiday camps. 
The love of sport
Children at Conisbrough Ivanhoe Primary Academy have praised the holiday camps, stating their love of sport as the reason they wanted to be a part of it. 
Rowan, aged seven, said: "I've loved camp. I get to do all of the fun things I like to do and see and play with my friends. I get to play outside and do sports which I really like to do."
Emily, aged ten, added: "I've had so much fun. I think knowing at least one person has made it easier but I love doing sports so really wanted to come.  
"We have done basketball, dodgeball, football and loads of other different activities and games. We even did crafts which was really fun." 
Basketball ace Thomas, nine, who came throughout the summer, said: "I've really enjoyed it. I love doing sport and running and being active.  
"Plus, all of my friends are here which makes it more enjoyable. We have so much fun. 
"We've been following all the new rules. Coronavirus came at us so quickly but school have done a really good job with the new rules and making it safe." 
Physical activity is needed
The need for physical education has never been higher, with the variety of activities on display at the holiday camps proving to be a success.  
When asked what their favourite part of camp has been, Thomas and Emily highlighted different sports and activities. 
Thomas said: "Playing basketball has been my favourite part. My mum is setting me up at a team so it was nice to come here and do it before that happens. It has made me enjoy it even more." 
Emily added: "For me, definitely four-corner football it's one of my favourite games.  
"It's just more challenging and I like a good challenge. I've faced a few challenges on camp; we did tag rugby and I'm not very good at rugby.  
It's something I've never really done before but I was glad I tried it and gave it a go." 
Coaches doing their part
Coaches do not always get the recognition they deserve, but children across the holiday camps only have good things to say about them.  
They not only provide opportunities for children to keep active, but they also allow children to feel comfortable and relaxed in potentially new surroundings.  
The Conisbrough camp was led by school teacher Claire Moxon, who settled the nerves of many children. 
Emily said: "It was nice to have a teacher here I know; it just makes you feel at ease and she always tries to make the games fun."
Thomas added: "I was nervous coming here but I knew Miss Moxon would make it fun even with the new rules. She said Coronavirus can't stop us from having fun and being active." 
Alongside Claire, Active Fusion coach Jess Tudor carried on improving her coaching skills, and has been widely praised for it. 
Rowan commented: "Coach Jess always makes games fun and we've been able to do so many sports and have a good time. She's made me really enjoy coming." 
Emily added: "It's really good that Jess is here too because she's going to be coming on a Monday to do our PE and I'm looking forward to that." 
Come again?
The age-old question to any child would you come again to an Active Fusion holiday camp? 
Rowan said: "I'd definitely come again I love it." 
Emily replied: "Yes, because I came in the summer holidays and I've always enjoyed it. I wanted to come back as soon as I found out they were on again in half-term." 
And finally, Thomas, who showcased his sporting ability all week, added: "Yes definitely. It's really fun, all my friends come here and we all recommend it to other kids.  
"My mum likes me coming here, I like coming here so it makes sense. It's better than being stuck at home watching TV and being on your phone."