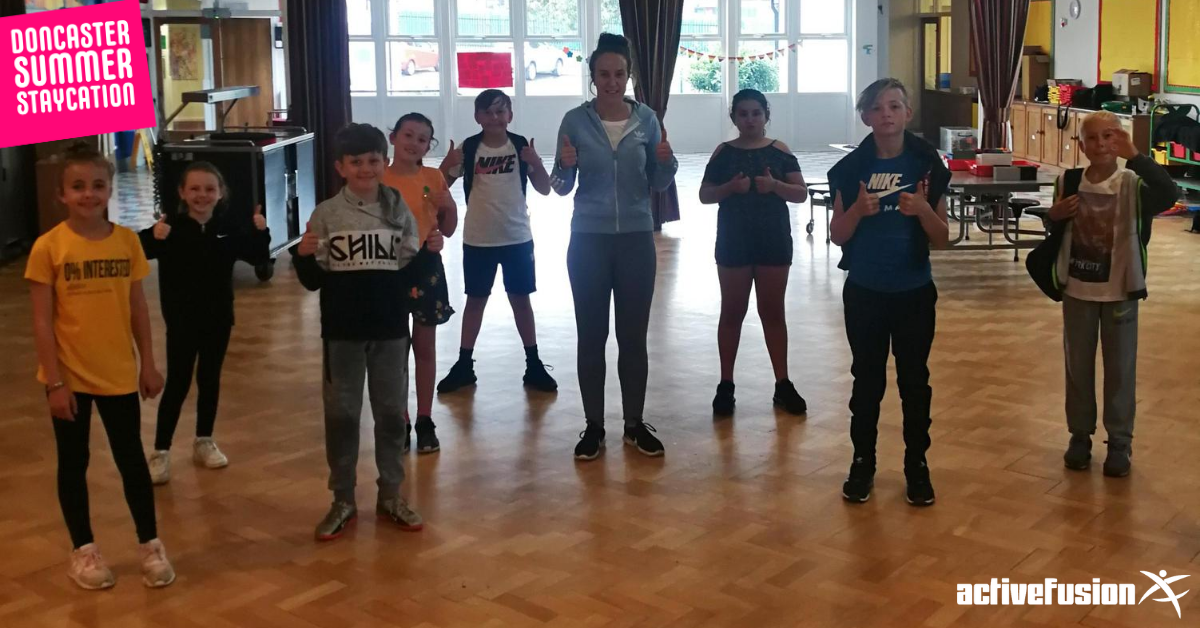 Local teacher offers her time to help deliver summer camps
A local teacher has spent her summer helping Active Fusion deliver their Summer Sports Camps in the area of Conisbrough, and has loved every second of it. 
Claire Moxon, a Key Stage Two teacher at Conisbrough Ivanhoe Primary Academy, has spent the past few weeks coaching on summer camps for children between the ages of five and 11. 
The summer camps have been designed to reignite physical activity and wellbeing among children across the borough of Doncaster, with Claire happy to offer her time and expertise to make sure children are prepared for restarting school in September. 
She said: "It's been lovely being here on camp.  
"It's not work when you get to come in and play and have fun with children who just want to be around people again." 
With an avid background in sport, Claire has fitted into the camp set up tremendously well, thriving on the fact she is helping run a camp which is based at the school she teaches in. 
She added: "I did a degree in sport and was a sports coach up until I got involved in teaching. Even now, I still want to be in and around sport which is why I'm a PE coordinator. 
"I do help out at other camps but to be able to help at my own school is nice as I've not seen the kids for a long time. It's been nice to see their faces again." 
The camps have already had a telling impact on children across Doncaster, with more than 570 children taking part across seven locations so far. When asked if the camps were having an impact, Claire was quick to respond.  
She said: "The camps are having a massive impact on the children.  
"Just by speaking to them, you can tell this is helping. I know a lot of the children from teaching and I can tell they wouldn't have done anything like this if it wasn't for the Active Fusion camps.  
"I've had parents comment saying how happy the children are that they can see their friends again." 
With primary schools restarting in September, there has been plenty of attention on how schools will cope with new regulations, which is something Claire and her team at Ivanhoe have spoken about in lengths. 
She said: "Our whole curriculum will see a focus on the wellbeing of the children. 
"The PE delivery is looking to create sustainability and to make sure children remain active. Alongside delivering more daily exercise, we want children to feel safe and healthy come the start of the academic year. 
"It's very important we get this right. It's not just for their physical wellbeing but their social wellbeing too.  
"There's plenty of evidence to suggest increased sporting activity has a positive impact on social wellbeing. They've missed out on six months of it so we just want to make sure children are happy."  
Conisbrough Ivanhoe have had a close partnership with Active Fusion for a long period of time. There is hope that this partnership can continue to flourish in the years to come. 
Claire added: "We've had a strong relationship with Active Fusion and everyone at Ivanhoe is glad they've been able to put on these camps for the children." 
For more information on the summer camps, click here.