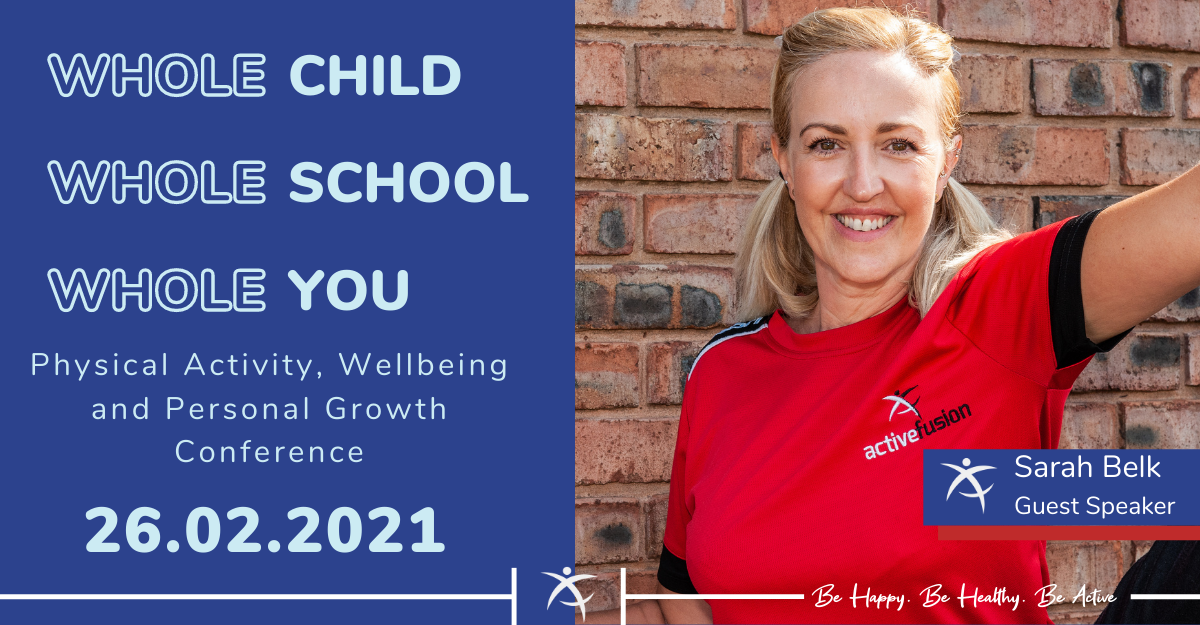 Get to know our Conference speakers Sarah Belk
There's not long to go now until Our Whole Child, Whole School, Whole You Conference gets underway, so let's keep introducing you to some of the guest speakers who will be looking to pioneer change. 
The virtual conference will take place on Zoom on Friday 26th February 2021 and is for anyone in the sport, education, health and leisure industry that want to do things differently. 
The event will feature a host of speakers who will help you with the tools needed to drive forward Physical Education and positive health, including members of the Active Fusion.
Check out the full schedule here.
Sarah Belk
Apprenticeship Tutor
Sarah Belk is our Project Development Officer who has been developing the apprenticeship programme over the past three years. 
Sarah has worked for Active Fusion for the past nine years and is passionate about delivering and developing Dance, BTEC's and dance leadership programmes, delivering high-quality CPD programmes and promoting physical and wellbeing across primary and secondary Education. 
Sarah believes that apprenticeships are beneficial for both young people, staff and their organisations. Mentors nurture new ways of working, including developing skills, knowledge and behaviours that open up new career opportunities for young people. In return, apprentices can boost the organisation's capacity to promote, excite and bring a renewed love for education, physical activity and embed healthy lifestyles.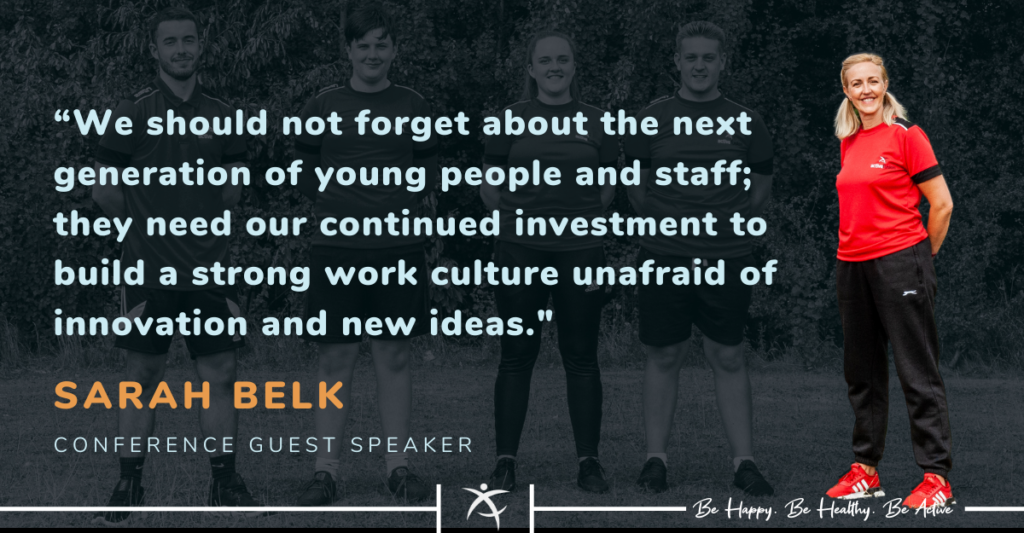 Focus of 
Apprenticeships
All too often the demands of leadership are focused on the structure and results of the organisation, and the importance of nurturing and investing in the future generation  meaning young people and staff can be forgotten.  
Sarah believes "it's time to get back on track" and that we should invest in our staff and young people, give them the opportunities to be ambitious, dream, experience and achieve their full potential.  
Active Fusion can help bring together organisations and apprenticeships in a way that allows everyone to succeed, supporting the process through advertising, recruitment, offering guidance and individualised programmes unique to schools and organisations to increase productivity. 
She added: "We should not forget about the next generation of young people and staff; they need our continued investment to build a strong work culture unafraid of innovation and new ideas." 
Enhancing PE
Active Fusion have been involved with working with children, young people, schools, businesses and the community for 18 years. 
Sarah and her colleagues at Active Fusion have assisted in empowering organisations to make strategic and operational decisions that ensure that Physical Activity, PE and Sports Premium have a lasting legacy, while building memorable and unique learning experiences by being innovative and creating new programmes.  
Throughout Sarah's workshop, she will be dismissing the myths and assumptions of employing an apprentice and how you can provide life chances for ambitious young people as well as helping your school get the most out of it. Hear from the schools and apprentices that have never looked back.  
Active Fusion are a charity striving to enable children and young people in Yorkshire to be physically active, through its delivery of high-quality Physical Education lessons in schools and by giving young people the opportunity to enhance their qualifications, confidence and communication through sports leadership and apprenticeship opportunities.