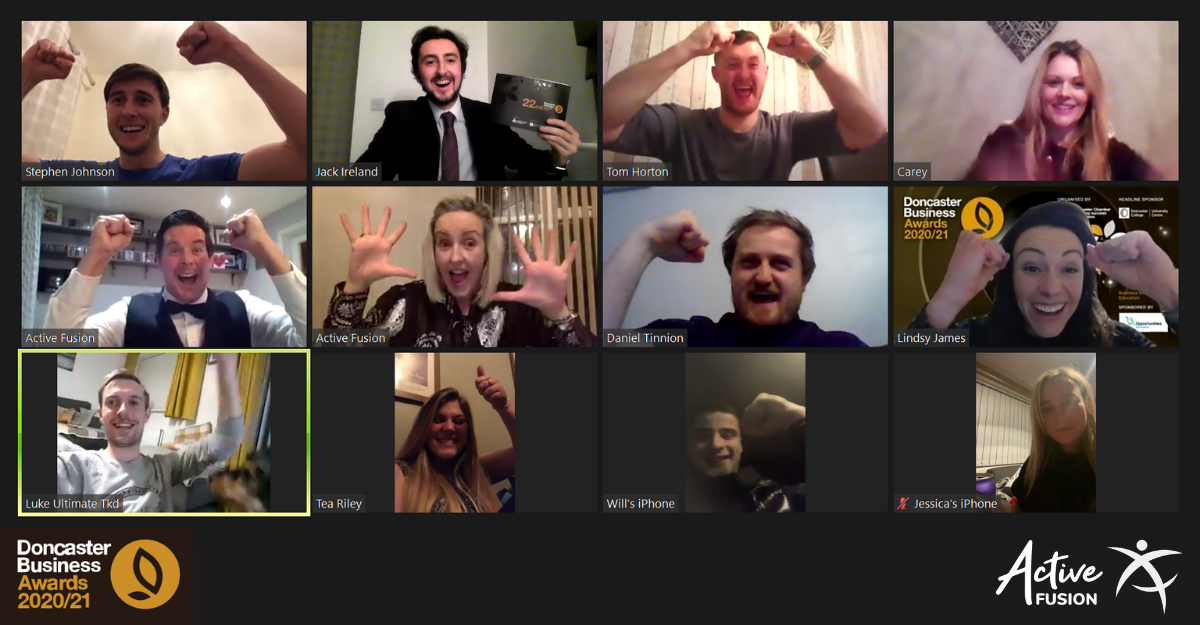 Active Fusion win big at the Doncaster Business Awards
Active Fusion capped off a remarkable period in the charity's history by being named winners of the Business Engaging with Education award at the Doncaster Business Awards on Friday night. 
The Doncaster Business Awards, run by Doncaster Chamber of Commerce winners of Chamber of the Year 2019 is the highlight of the region's business calendar. More than 900 business representatives attend the big awards night each year to celebrate the best of business in Doncaster. 
Active Fusion have been named finalists at the awards in each of the previous three years, finally ending their wait to claim an award with this years' success, after what was an uncertain year in 2020.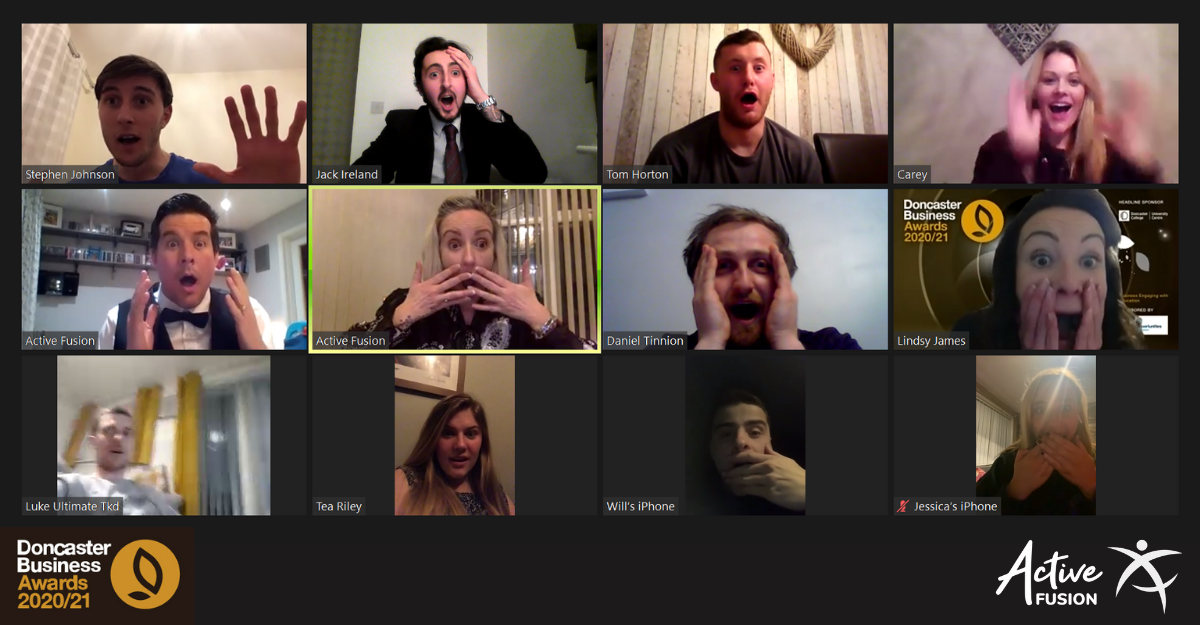 The event celebrates the very best of the Doncaster business community and it was a privilege for Active Fusion to be named the best Business Engaging with Education, sponsored by Opportunities Doncaster. This award recognises businesses working in partnership with schools to support young people to raise their career aspirations.
Active Fusion were also named finalists in the Third Sector of the Year category, won by Darts. 
Lindsy James, Active Fusion Director, said: "It is an incredible honour to be named winner of the Business Engaging with Education category. I want to pay tribute to all of the other finalists the support you provide across Doncaster is truly impactful and valued. 
"What sits behind this accolade is a team of passionate people who want to make a positive impact on local children and young people's physical health and mental wellbeing. This has been a challenging year for all and we are proud to have used the power of physical activity and sport to connect, develop and bring joy to those who need it the most." 
As a finalist, Active Fusion were required to partake in interviews conducted by Doncaster Chamber and the Award Sponsor, which involved demonstrating their company values, capabilities and aspirations for each award category. 
"What sits behind this accolade is a team of passionate people who want to make a positive impact on local children"
Active Fusion opted to put their valued members of staff at the forefront of these interviews to "˜tell their story' with passion, drive and commitment. 
2020 saw Active Fusion lead the way in offering children and families the opportunity to remain physically active and mentally stimulated at home during all three national lockdowns. Their "˜PE Parent' resource, was downloaded more than 4,500 times and delivered to 7,000 homes across Doncaster.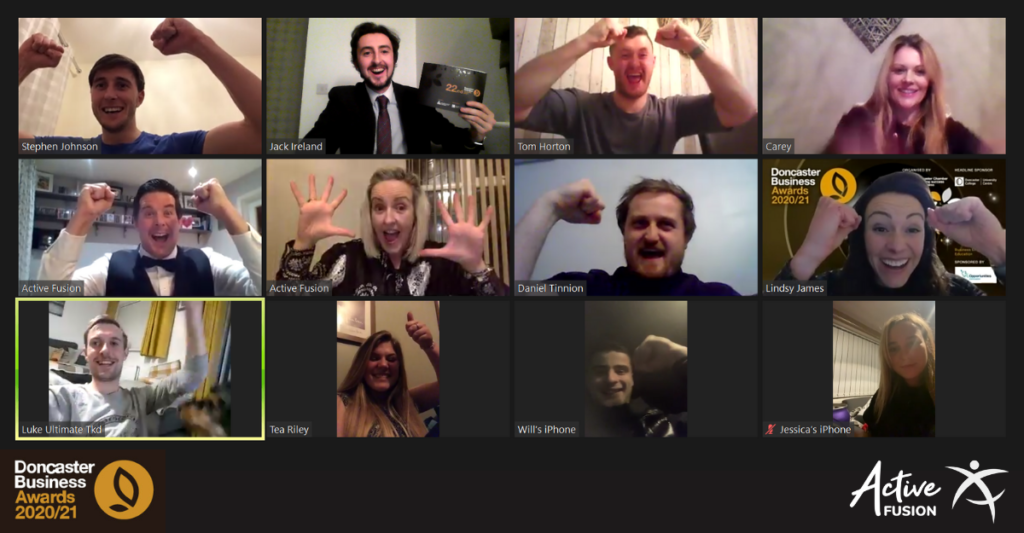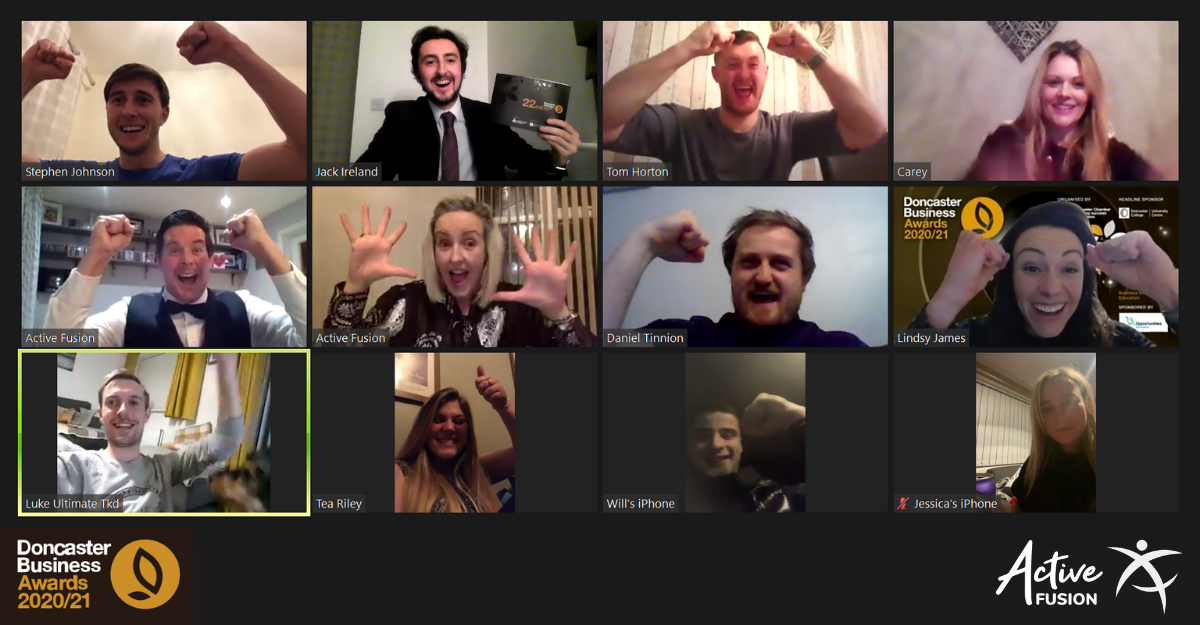 The Education charity also ran the first wave of safe face-to-face delivery during the Summer Staycation project, with 446 children benefitting from six weeks of physical activity with their peers. 
The Doncaster Business Awards are the most prestigious awards in the region and the largest business awards in Yorkshire. The awards celebrate the very best of Doncaster's business community – recognising the high calibre of work being delivered by organisations across the borough and beyond.
WE DID IT!!!!🍾

"𝑊ℎ𝑎𝑡 𝑠𝑖𝑡𝑠 𝑏𝑒ℎ𝑖𝑛𝑑 𝑡ℎ𝑖𝑠 𝑎𝑤𝑎𝑟𝑑 𝑖𝑠 𝑎 𝑡𝑒𝑎𝑚 𝑜𝑓 𝑝𝑎𝑠𝑠𝑖𝑜𝑛𝑎𝑡𝑒 𝑝𝑒𝑜𝑝𝑙𝑒 𝑤ℎ𝑜 𝑤𝑎𝑛𝑡 𝑡𝑜 𝑚𝑎𝑘𝑒 𝑎 𝑝𝑜𝑠𝑖𝑡𝑖𝑣𝑒 𝑖𝑚𝑝𝑎𝑐𝑡 𝑜𝑛 𝑙𝑜𝑐𝑎𝑙 𝑐ℎ𝑖𝑙𝑑𝑟𝑒𝑛"

Thank you @DNChamber!#DNBizAwards | #BeTheBestYouCanBe pic.twitter.com/MZycPSnmpR

— Active Fusion🌈 (@Active_Fusion) March 12, 2021
Active Fusion are a charity striving to enable children and young people in Yorkshire to be physically active, through its delivery of high-quality Physical Education lessons in schools. They do this by giving young people the opportunity to enhance their qualifications, confidence and communication through sports leadership and apprenticeship opportunities.  
The charity has worked closely with the Doncaster Chamber on a number of initiatives to support local businesses, young people and the wider local community. Hopefully, 2021 will bring about further opportunities for collaboration.
To view the full list of winners, please click here.