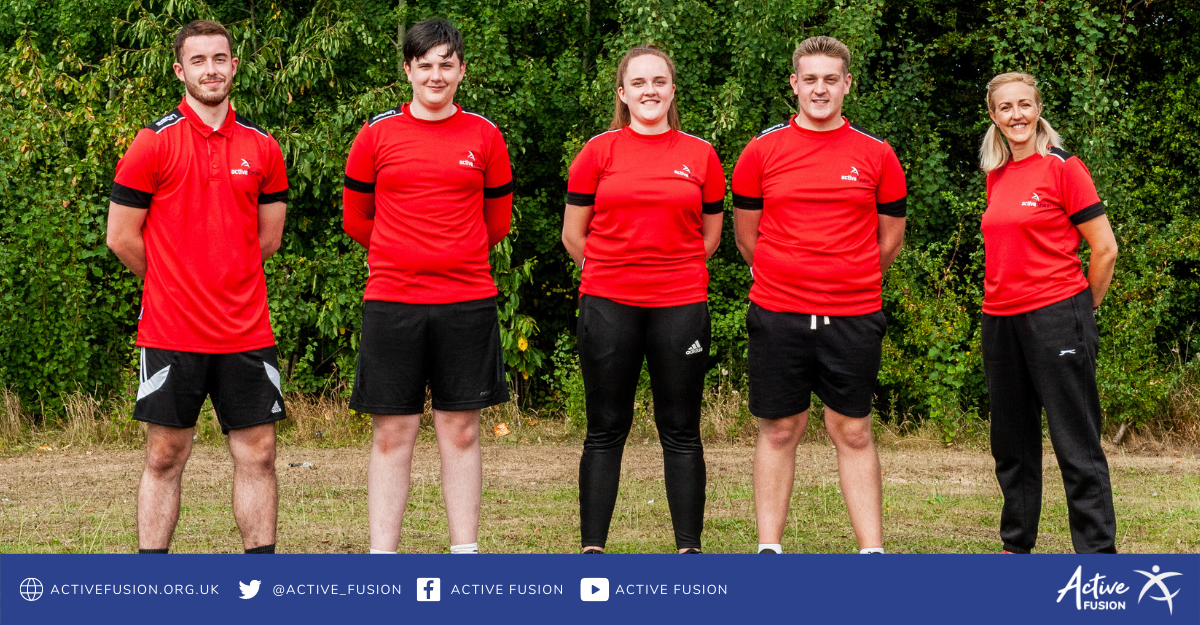 Active Fusion to celebrate the success of its apprentices
Active Fusion will once again highlight the success of its apprentices during National Apprenticeship Week.  
The annual week-long celebration of apprenticeships will shine a light on the amazing work being done by employers and apprentices across the country. 
National Apprenticeship Week is a flagship moment in the calendar year for supporters and ambassadors of apprenticeships, uniting them and delivering consistent messages with strong collective impact.  
Active Fusion, alongside businesses and organisations all over the UK, will take the time to recognise and applaud its apprentice's success stories, extending the message to communities and audiences that are less familiar with the value and return on investment they bring.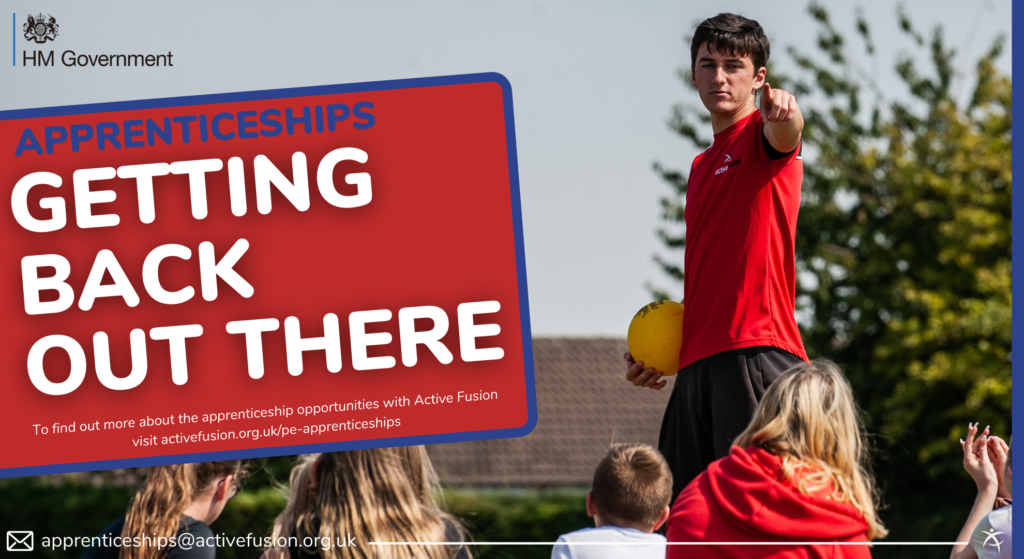 Plenty of Active Fusion's current and former apprentices go back to their respective schools to tell their progression stories, attracting the next generation of apprentices, so they too can kickstart their career. 
Over the past year, nine young people completed their apprenticeship with 90% securing future employment a further 15 level 2's and 11 level 3's are currently undergoing their training in Sports Activator and Community Sport and Health Officer qualifications. 
A survey conducted by AAT (Association of Accounting Technicians) in 2018 found that employers favour relevant apprenticeships or experience over university degrees.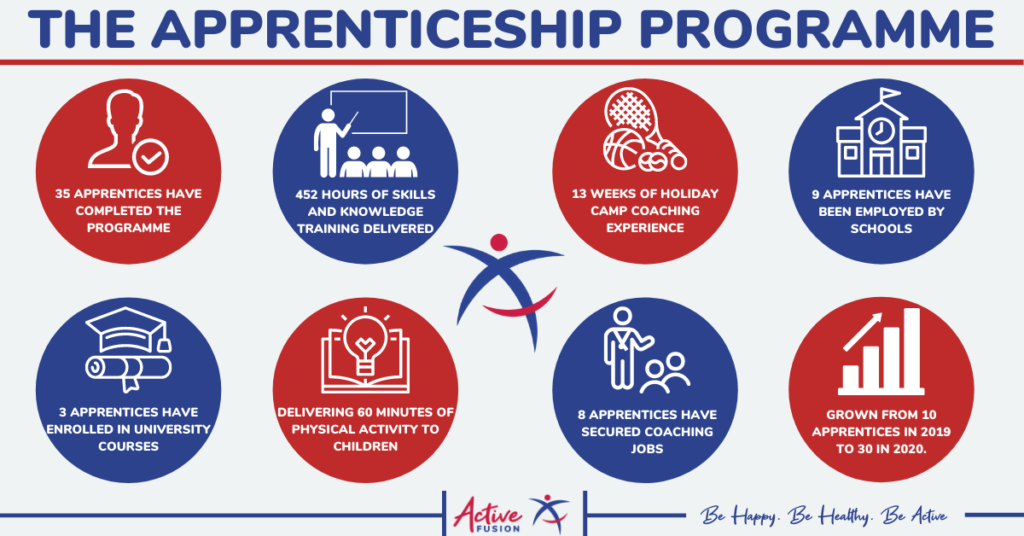 A survey of 1,000 decision-makers found 49 per cent prefer to see experience from a relevant apprenticeship or previous position on a candidate's CV. 
Active Fusion prides itself on its apprenticeship programme, taking on cohort after cohort to give young people the best possible experience in the working world.  
The programme provides young people with the experience, confidence and skills needed to progress into a career in coaching, teaching or in the sports and leisure industry.  
Many of Active Fusion's former apprentices have gone on to achieve success in their career paths, most recently Keegan and Jake, who have both gone on to secure jobs within schools after making successful impressions during their apprenticeship. 
🔘 Finishes school
🔘 Joins @Active_Fusion aged 16
🔘 Begins his apprenticeship at St Joseph & St Teresa's School
🔘 Delivers holiday camps to children during the summer
🔘 Gets offered employment from St Joseph & St Teresa's

Keegan Ashwell everybody👏#BeTheBestYouCanBe❤️💙 pic.twitter.com/5or6IDnFdw

— Active Fusion🌈 (@Active_Fusion) November 25, 2020
Apprenticeships and Skills Minister Gillian Keegan said: "National Apprenticeship Week is a great opportunity to highlight the amazing opportunities that an apprenticeship brings to employers, individuals and the economy. 
"It has been fantastic to see how employers of all sizes have gone above and beyond to ensure apprentices can continue their studies during this unprecedented time. The week is also an opportunity to shine a light on how apprentices of all ages and backgrounds are helping to transform businesses across the country. 
"As a former apprentice I know what a life-changing experience it can be, and I'm looking forward to being part of National Apprenticeship Week 2021 and seeing first-hand the inspiring ways apprentices and their employers continue to deliver." 
If you have a passion for sport and would like to kickstart a career in sports coaching, learning hands-on skills along the way, we'd love to hear from you. 
For more information on the Active Fusion apprenticeship, please click here.