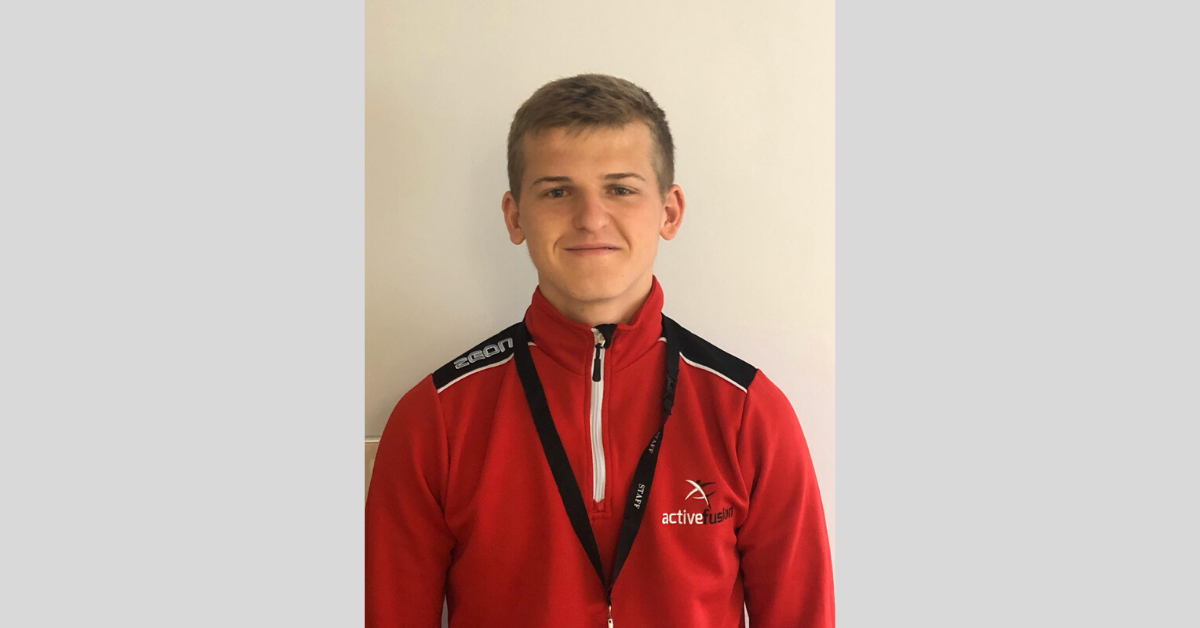 Young apprentice rewarded for his hard work
Active Fusion apprentice Jake Wells, upon completion of his apprenticeship, has been offered a permanent place at St Peter's Catholic Primary School as a member of staff. 
The 19-year-old has excelled at his placement school in the 2019/20 academic year, making outstanding progress as he looks to develop his skills further in the education sector.
His attitude and commitment to improve not only his own ability, but that of the children in school, has been noticed by all staff at St Peter's, including the headteacher, Stella Groarke.
When asked about why she chose to hire Jake, Mrs Groarke was quick to respond: "We are absolutely delighted with everything Jake has done for us.
"He has fitted in so well with our school community and truly reflects what Active Fusion is all about; bringing fitness, sport and wellbeing to all." 
"He has organised games and activities, taken on a lead role in extracurricular activities and has supported PE teaching brilliantly.  
"We did not want to lose him so have offered him a job next year where we hope to be able to help him develop his skills, fulfilling his long-term ambition to become a high school PE teacher." 
Always willing to go the extra mile, Jake has proved to be a breath of fresh air for the Doncaster Primary School, who have well and truly taken to the apprenticeship programme. 
Mrs Groarke added: "Jake has been our first experience of taking on an apprentice from Active Fusion. It is something we looked at in the past and decided to take the plunge this year.   
"We will absolutely be taking another apprentice on in the coming years as part of our commitment and investment in the future of education alongside a great partner in Active Fusion." 
Jake has also impressed Active Fusion staff during his apprenticeship, something which Apprentice Tutor, Sarah Belk, says "˜reflects his personality'. 
She said: "Jake is a mature young student, who has been committed and organised from the start of his apprenticeship. 
"The feedback from the beginning from St Peter's has been full of praise and Jake has grown from strength to strength with developing PE within his school, and through his mentoring and leadership demonstrated in his Level 3 Supporting the Delivery of PE and School Sport qualification." 
The budding apprentice will be a major asset to St Peter's faculty, as the Active Fusion team wish Jake the very best in the future and in completing the remainder of his apprenticeship.  
Congratulations Jake, on a well-deserved and earned opportunity. 
Could you benefit from becoming a PE, Sport and Wellbeing Apprentice with Active Fusion?