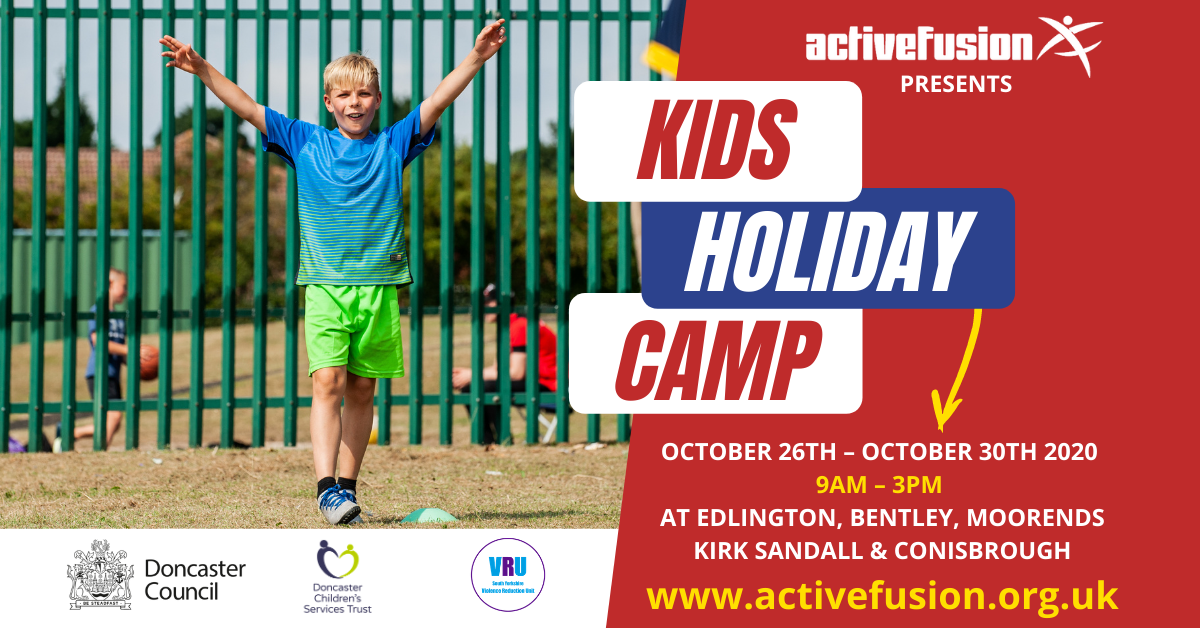 Active Fusion offering FREE Holiday Camps across Doncaster
Active Fusion are delighted to announce that they will be running holiday camps during the October half–term across five locations in Doncaster. 
On the back of the Doncaster Summer Staycation project during the Summer holidays, the education charity can now offer children between the ages of 5-11 the chance to keep physically active during half–term. 
Determined to make a lasting impression and help as many children as possible improve their physical wellbeing, the team at Active Fusion have worked tirelessly to make sure these camps are available to children across Doncaster. 
Thanks to the hard work and generosity of the South Yorkshire Violence Reduction Unit (VRU), Doncaster Children's Services Trust, Doncaster Council and Thorne and Moorends Town Council, Active Fusion have been able to secure funding to run the camps in some high areas of deprivation. 
Taking place in Edlington, Bentley, Conisbrough, Moorends and Kirk Sandall, the camps will be free to children and consist of a variety of sporting activities focused on maintaining health and wellbeing levels. 
Lindsy James, Active Fusion Director, said: "Following the success of the summer camps, we have been determined to create more opportunities for children to interact with others, develop skills, keep routines and create positive memories. 
"We are extremely grateful to the Violence Reduction Unit, Doncaster Children's Trust, Doncaster Council and Thorne and Moorends Town Council in supporting our charity in making a real difference in Doncaster." 
Each camp will be run by qualified Active Fusion coaches, who will incorporate timely Halloween-themed games and activities into their delivery during the days. 
The camps would not have been possible without the efforts of all partners involved. 
Lee Golze, Assistant Director: Partnerships, Early Intervention & Localities at Doncaster Council, said: "We are committed to helping organisations and charities like Active Fusion create opportunities for children and young people to lead a healthy, active lifestyle both in and out of school. 
"The holiday camps are a great way for children to have fun in a safe and secure environment which otherwise would not be available to them. 
"The activities that Active Fusion will be running, alongside those being delivered by EPIC Doncaster will help children develop key skills, allowing them to deal with the challenges of everyday life in a fun and safe way."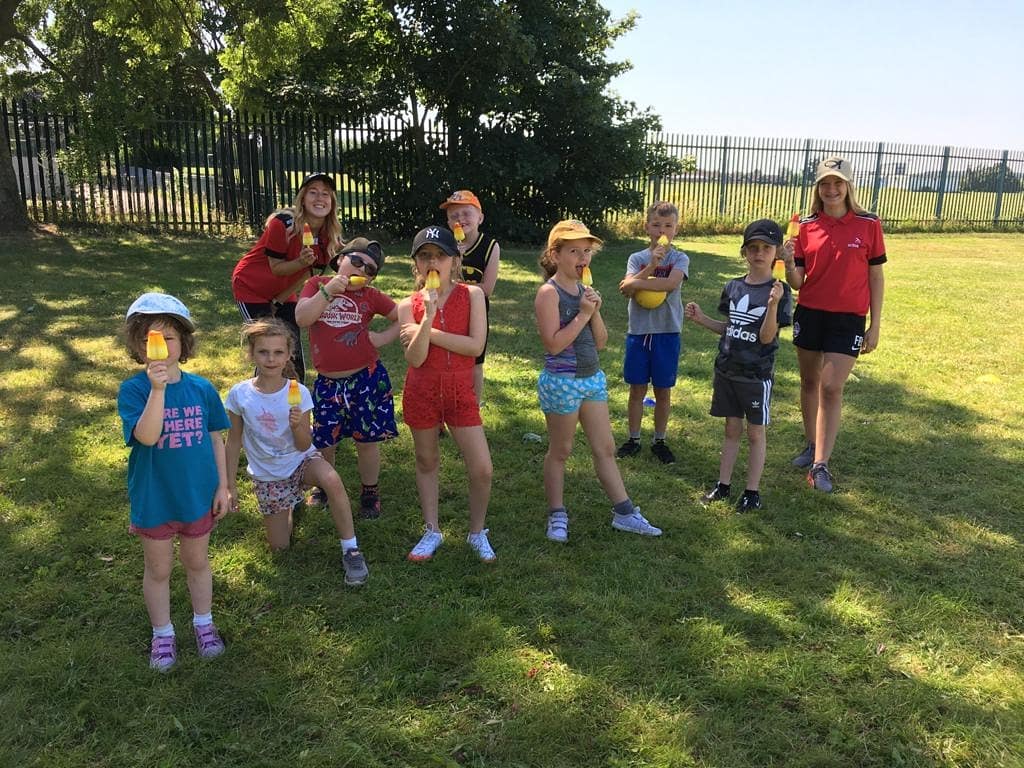 Nancy Byrne, South Yorkshire Violence Reduction Unit, Partnership Manager for Doncaster said: "The South Yorkshire Violence Reduction Unit are delighted to be supporting the October holiday camps in Doncaster. 
"It is important to understand that children and young people may also feel unsettled during these difficult times and worry about their wellbeing. These activities are a fantastic way of engaging and supporting them in a focused and fun way." 
The Active Fusion team are committed to offering safe and fun activities on camp; all delivery staff have been given Covid-19 guidance to make sure all activities meet current regulations. 
For details on how to book and secure your place, please click here.