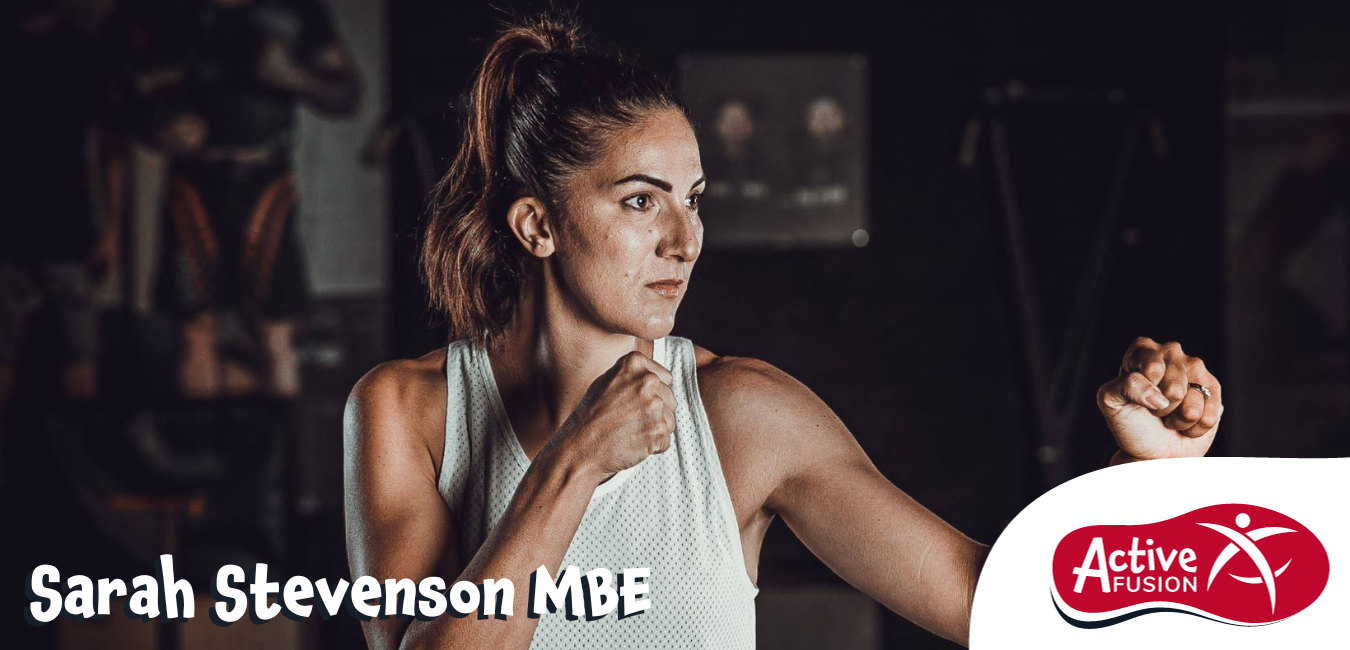 The Power of Perseverance: The Inspiring Journey of Sarah Stevenson MBE
Doncaster-born taekwondo champion Sarah Stevenson MBE became an Active Fusion ambassador in 2019 
In the world of sports, there are individuals who rise above the rest, not just because of their extraordinary talent, but also due to their indomitable spirit and unwavering dedication. Sarah Stevenson MBE, the Doncaster-born Taekwondo champion, is one such remarkable athlete whose journey has inspired countless people around the world. 
Sarah Stevenson was born on March 30, 1983, in Doncaster, South Yorkshire, England. Her journey in Taekwondo began at the tender age of seven when she joined a local Taekwondo club, then known as Doncaster All Stars. Little did Sarah know that Taekwondo would become an integral part of her life and lead her to a path of greatness. 
Stevenson quickly displayed her talent for Taekwondo, winning her first Junior Worlds at the age of 15. Her dedication and hard work paid off when she became a member of the Great Britain Taekwondo squad, marking the beginning of a remarkable international career. Just two years later in the Summer of 2000, at age 17, Sarah made it to her first Olympics in Sydney.  
One of the defining moments in Sarah Stevenson's career came at the 2008 Beijing Olympics. She had worked tirelessly for years, and her dream was within reach. In a dramatic turn of events, Stevenson reached the final match, fighting for an Olympic gold medal. Although she gave her all, she narrowly missed the top spot, earning a well-deserved bronze medal. 
However, the journey to her Olympic success was filled with heartache. Just six months before the London Olympics, Stevenson lost both her parents, who were tragically taken by illness. Her unwavering determination and mental strength during such a challenging time were a testament to her character. 
In recognition of her outstanding contributions to the world of Taekwondo and her inspirational story, Sarah Stevenson was awarded the prestigious Member of the Order of the British Empire in 2012. This honour celebrated her not only as an exceptional athlete but also as a role model for aspiring athletes and individuals facing adversity.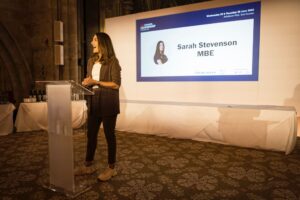 Sarah Stevenson's remarkable journey continues to inspire people worldwide. Her story exemplifies the power of resilience, dedication, and determination in overcoming life's challenges and achieving greatness. Sarah puts her success largely down to her support system in her younger years and having mentors that played a key role in building her confidence. As an ambassador for Active Fusion, Sarah continues to inspire the next generation of athletes and remains a symbol of unwavering strength and perseverance. 
"A lot of the skills you need to be successful in life are required to be successful in sport, such as communication, dedication, commitment and hard work. I can see that bringing out these skills through sport are part and parcel of Active Fusion's ethos and that's something I wanted to be a part of."

– Sarah Stevenson MBE