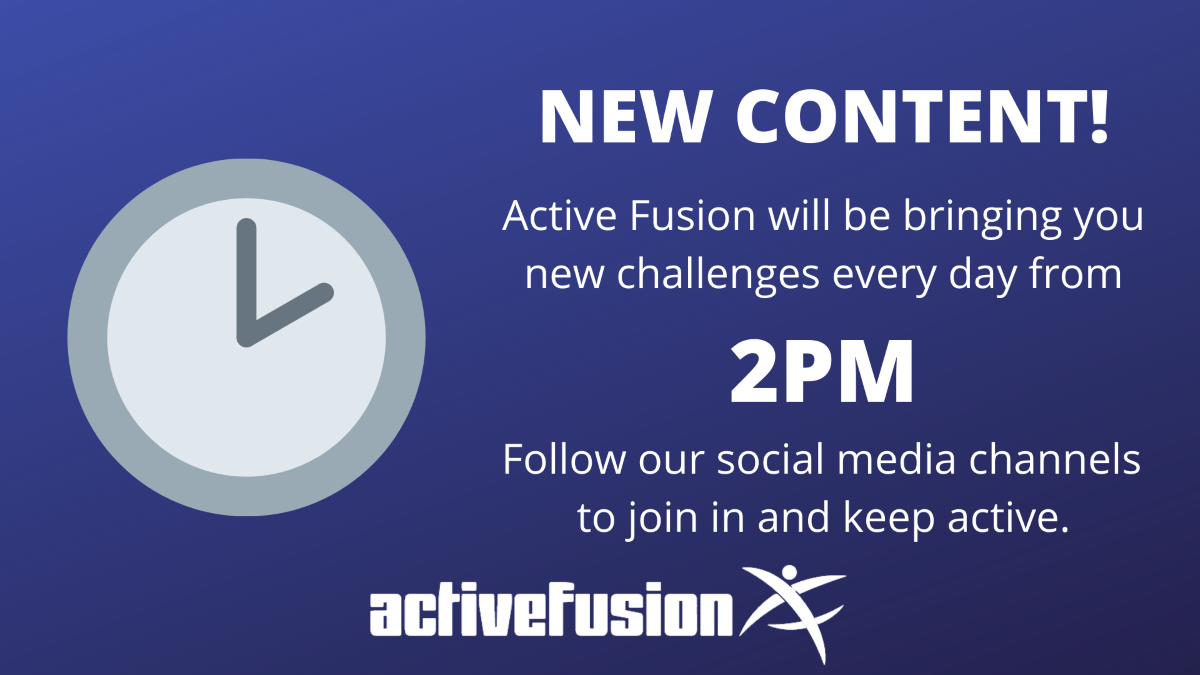 Stay active at home with Active Fusion
As we continue to deal with the COVID-19 outbreak and in response to the latest trends, we have made the decision to commit our time to bringing our coaching and physical education knowledge to homes across Doncaster, South Yorkshire and beyond.
Each day at 2pm, we will be bringing to our digital channels new, innovative ways to keep children, adults and families active from the comfort of the home.
Follow our social media channels to get involved.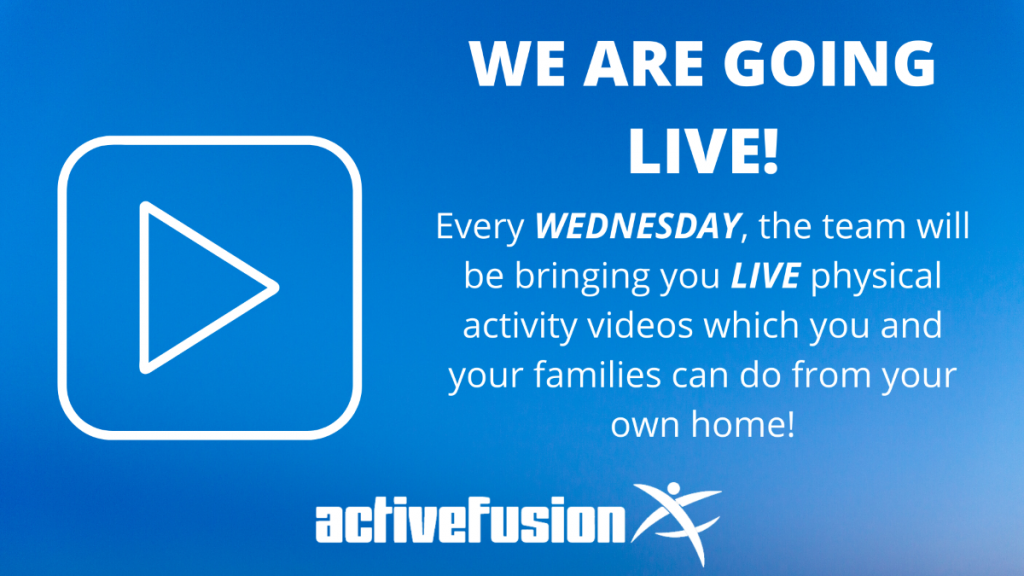 At the same time, we will be publishing a LIVE video on Facebook every Wednesday aimed at allowing children to keep physical activity.
These videos will be fun, engaging and contribute to allow children to hit the 60 minutes of physical activity recommended.
We would like to thank all those involved with the registered charity for your understanding and remind you of the Government's advice on prevention and dealing with the coronavirus.
We appreciate your cooperation and understanding at this time and hope that you, your school communities and families stay safe and well throughout this difficult period.
Our support services are still available for schools across South Yorkshire to those that need it.
Please follow our social media channels to see how we can support your physical health and mental wellbeing over the coming weeks.