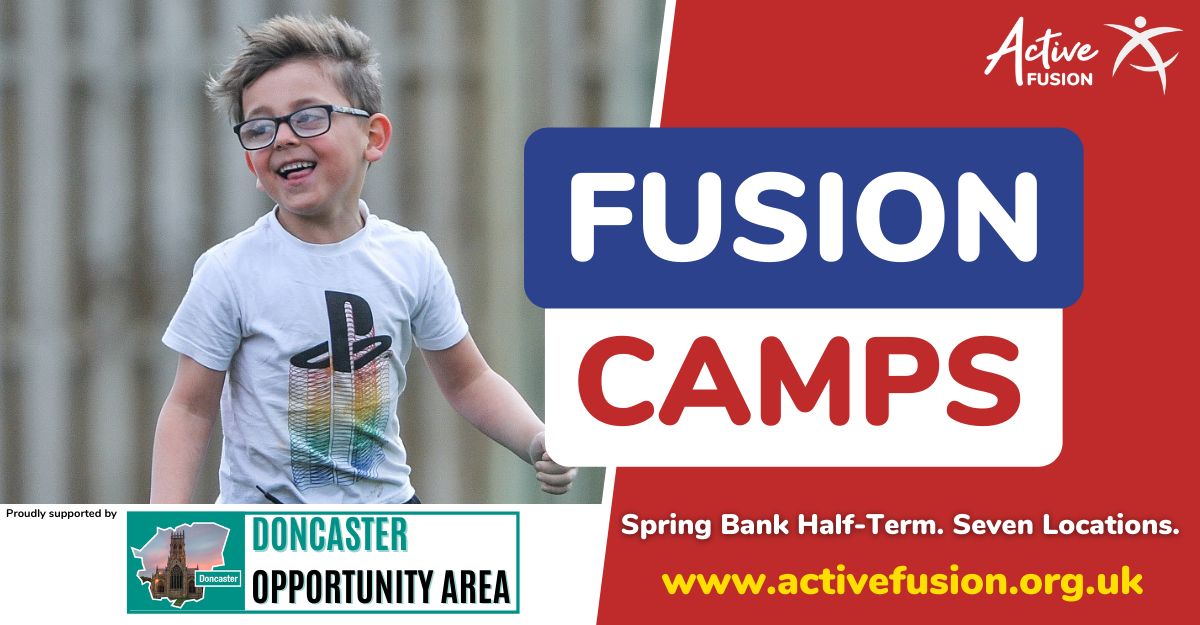 Fusion Holiday Camps confirmed for spring bank half-term!
Active Fusion are delighted to announce that they will be running Fusion Camps during the spring bank half-term (1st-4th June 2021) across six locations in Doncaster.
On the back of a successful Easter Holiday camp programme, the education charity is now offering children from Year 1 – Year 7 the chance to keep physically active during the spring bank half-term.
BOOKING FORMS BELOW
Determined to make holiday camps available all year round, the team at Active Fusion have worked tirelessly to make sure these camps will benefit those children who need them the most.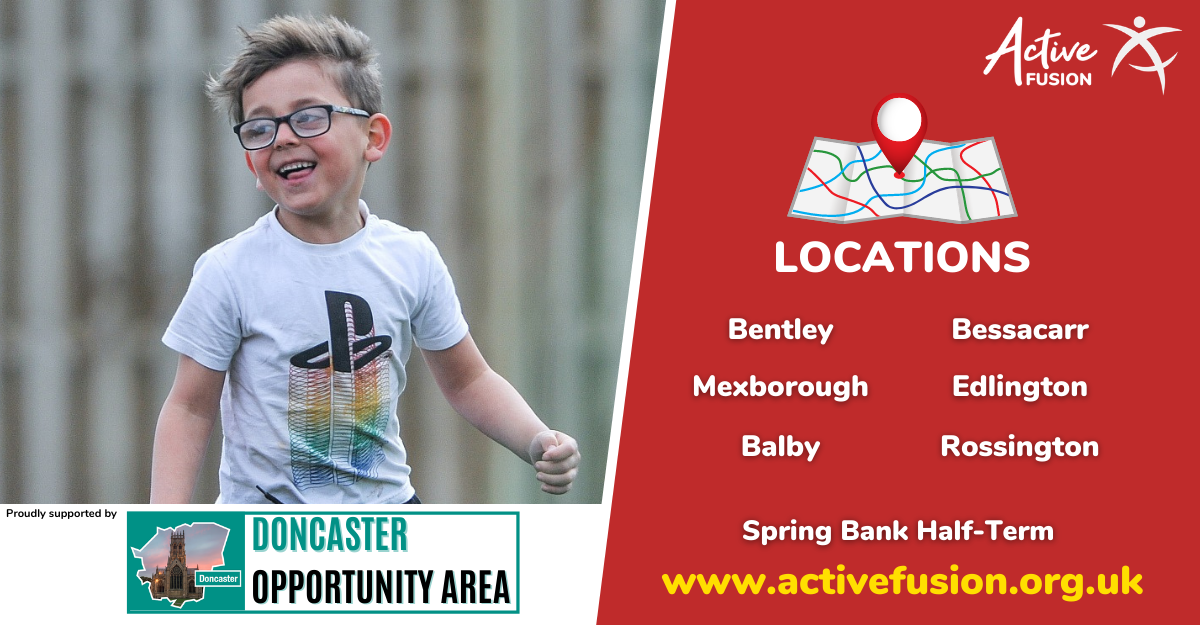 Due to the efforts of Doncaster Opportunity Area, an initiative to improve outcomes for children and young people from early years through to employment, Active Fusion has been able to secure funding to run six camps in the borough of Doncaster. Click on the area to book your place:
Tuesday 1st June  Friday 4th June 2021:
Conisbrough 

Ivanhoe Primary Academy
Each camp has 40 places available, with 20 places available for pupils of the host school, plus an additional 20 places available for pupils from the local area. A waiting list to be created if the number of forms submitted exceeds 40.
For children to attend our Fusion Camps, they must meet one of the following criteria:
Be eligible for Free School Meals (FSM)
Receive Pupil Premium
Class as having Special Educational Needs (SEND)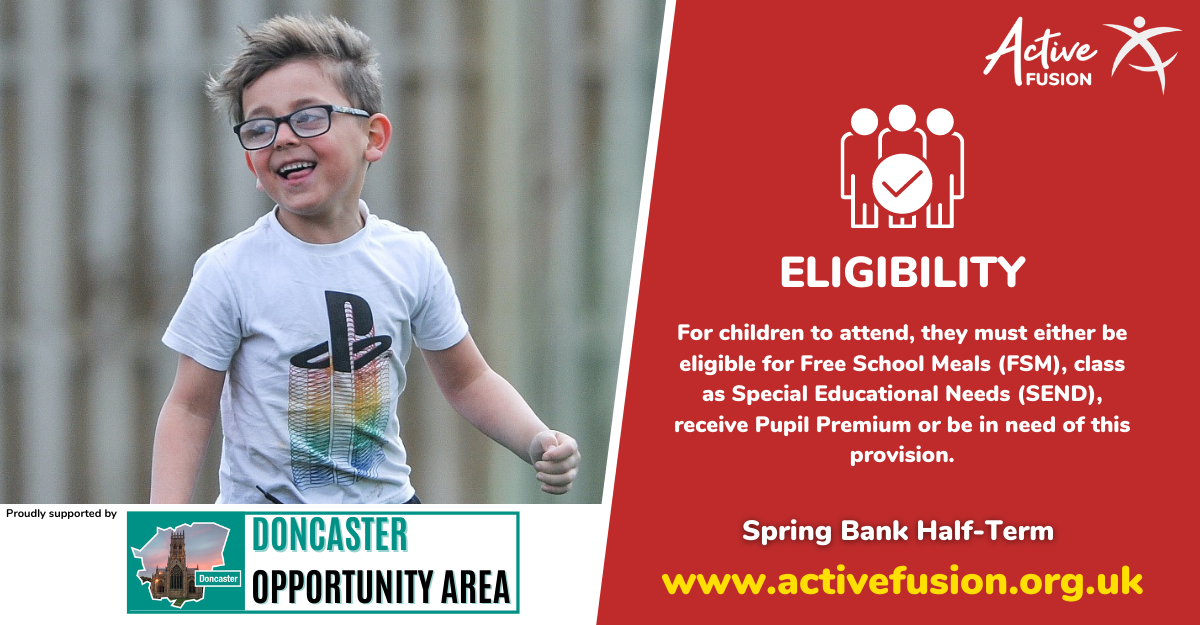 Children may only attend the camp in their local area, bookings will not be accepted from other localities.
As ever, Active Fusion aims to follow very strict Covid procedures and risk assessments throughout the camps. Coaches are being regularly tested in their schools and will continue to test during the holidays.
Lindsy James, Director of Active Fusion, said: "Fusion Camps have evolved incredibly over the last year to provide children and young people with a wider range of opportunities with the intention of igniting their passion for something that they love.
"The entire team is looking forward to welcoming children and young people across Doncaster to be happy, healthy and active with us on our camps."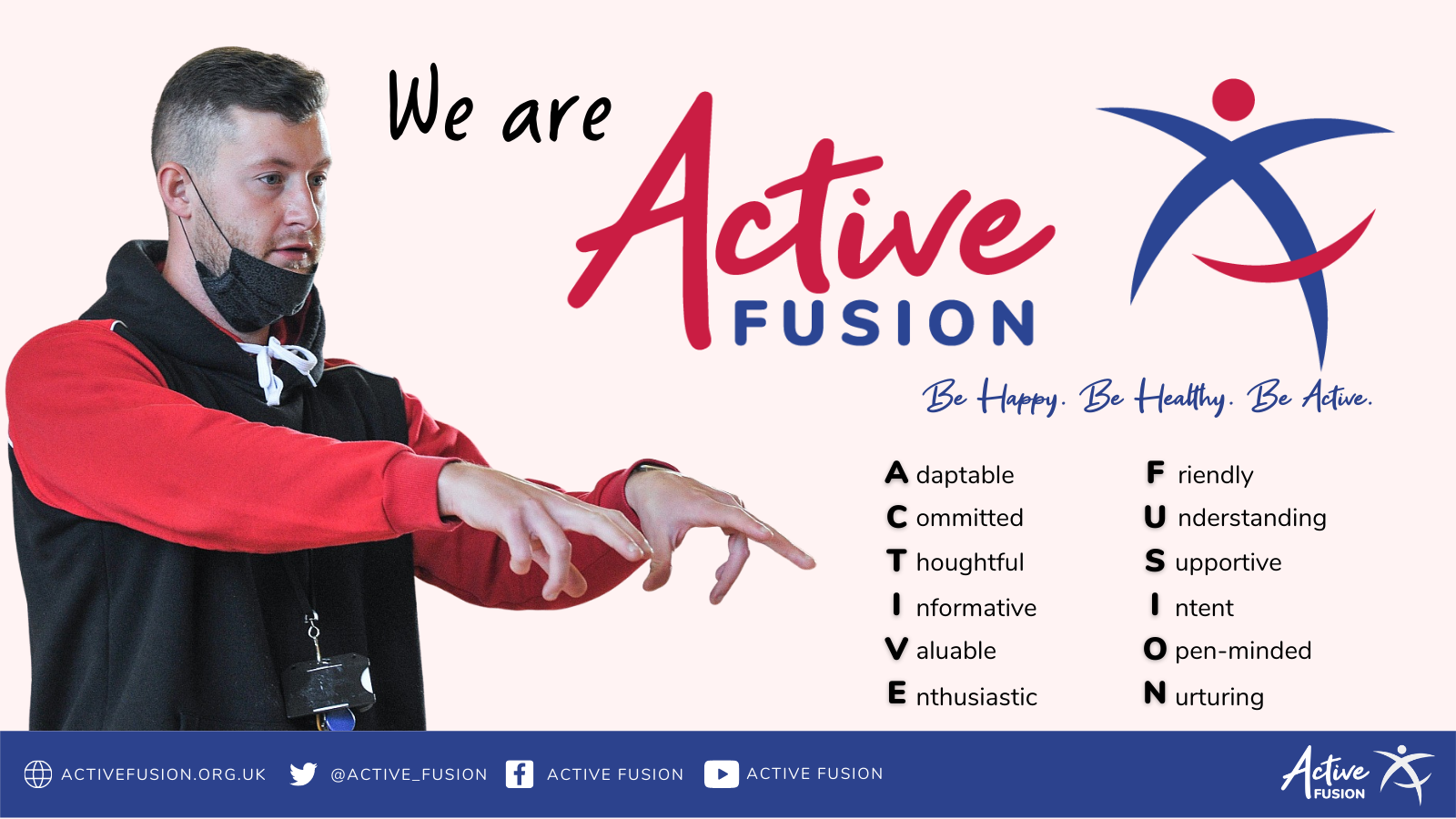 "Fusion Camps are crucially important with the significant decline of young people's physical activity levels and wellbeing."
For further information, please read our parents' guide or visit our Fusion Camps page.
The Active Fusion team are committed to offering safe and fun activities on camp; all delivery staff have been given Covid-19 guidance to make sure all activities meet current regulations.