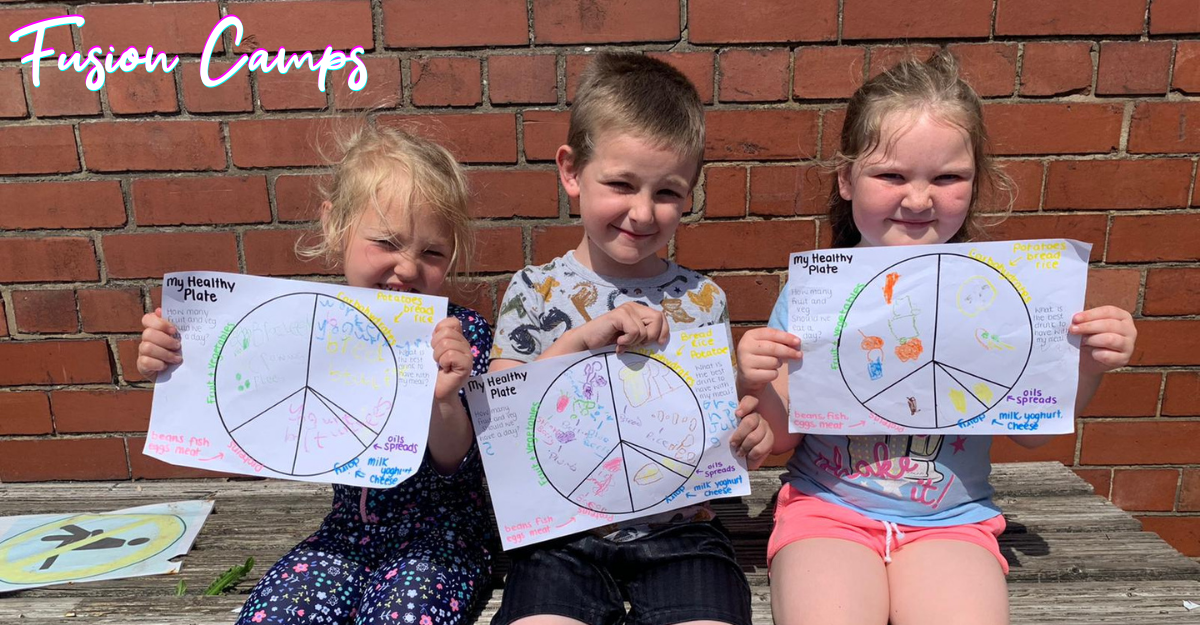 Children spent their Spring Bank half-term being active thanks to our Fusion Camps
171 children from across Doncaster were able to keep active and healthy throughout the Spring Bank half-term holidays because of the growing popularity of Active Fusion's "˜Fusion Camps'.
On the back of the success of the February and Easter half-term camps, alongside the camps that ran in 2020 as part of Doncaster Council's Summer Staycation programme, we were able to offer children between the ages of 4-12 the chance to keep physically active during the Spring Bank half-term.
Children and young people were able to benefit from an array of sporting and physically engaging activities, including specialist sports lessons, enrichment sessions, arts & crafts and sports-based learning, while also learning more about healthy eating and the advantages of maintaining an active lifestyle.
Due to the efforts of Doncaster Opportunity Area, we were able to run seven camps across the borough, to 171 children, with a total of 120 hours of physical activity being offered.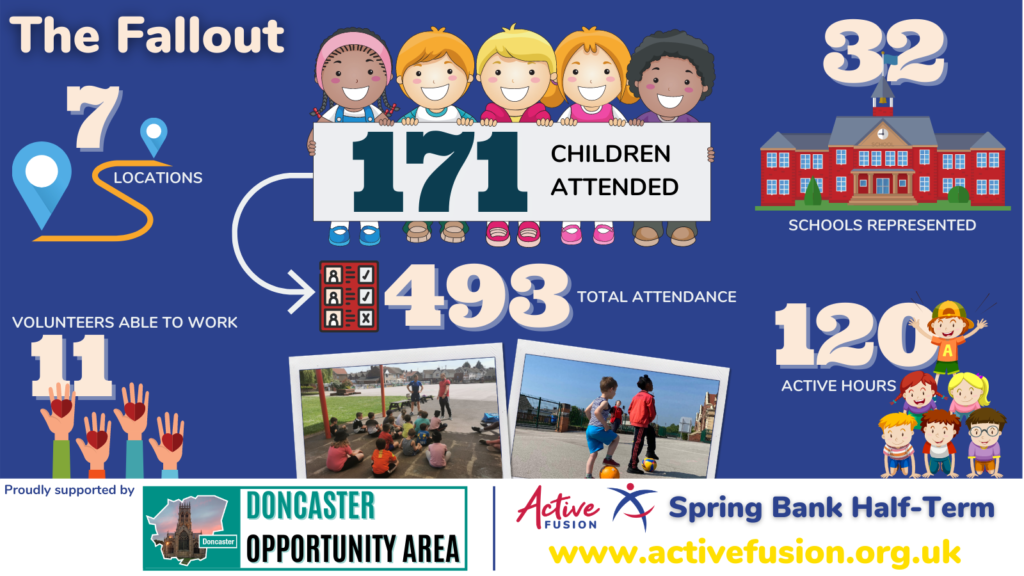 Lindsy James, Director at Active Fusion, said: "Our Fusion Camps continue to evolve and have done an incredible job over the last year to provide children and young people with a wider range of opportunities with the intention of igniting their passion for being active.
"We want to make sure every child, no matter what their background or circumstance, is given the opportunity to have an active half-term in a fun, engaging and safe environment."
"The camps also allow young adults who want to give something back and make a difference in their local communities the opportunity to do so. We hope to support them in their pathway into education, training and employment in the future."
Once again, FareShare Yorkshire, part of the UK's largest food redistribution charity, supported the camps by providing healthy snacks to supplement the activity provision, giving children an array of options from cereal bars to fresh fruit.
A token of gratitude must also be extended to St Leger Homes of Doncaster, who provided the transportation to make sure the delivery from FareShare reached the children based at all seven locations.
Stephen Johnson, Sports Development Officer at Active Fusion, said: "Our Fusion Camp partnerships reinforce the idea that we can deliver worthwhile experiences for all children.
"Working together with local organisations has allowed children from all our camps to benefit from an active and healthy environment."
The camps consisted of a variety of sporting and artistic activities focused on maintaining high health and wellbeing levels.
Here at Active Fusion, we are sincerely grateful to Doncaster Opportunity Area for enabling us to make a difference in extending the opportunities for local children and families. To the schools who opened up their doors for us to provide additional experiences, we thank you.
To discover more about what our holiday camps achieved in each area, alongside what it meant to parents, volunteers, coaches and the children, view our Camp Report (download here).
Creating a healthier, happier community is at the heart of what we do. Since becoming a registered charity in 2018, our team of dedicated employee and trustees have been providing support positive lifestyle change and social interaction.
During these uncertain times, we have been working nonstop to provide local children the opportunity to be the best that they can be.