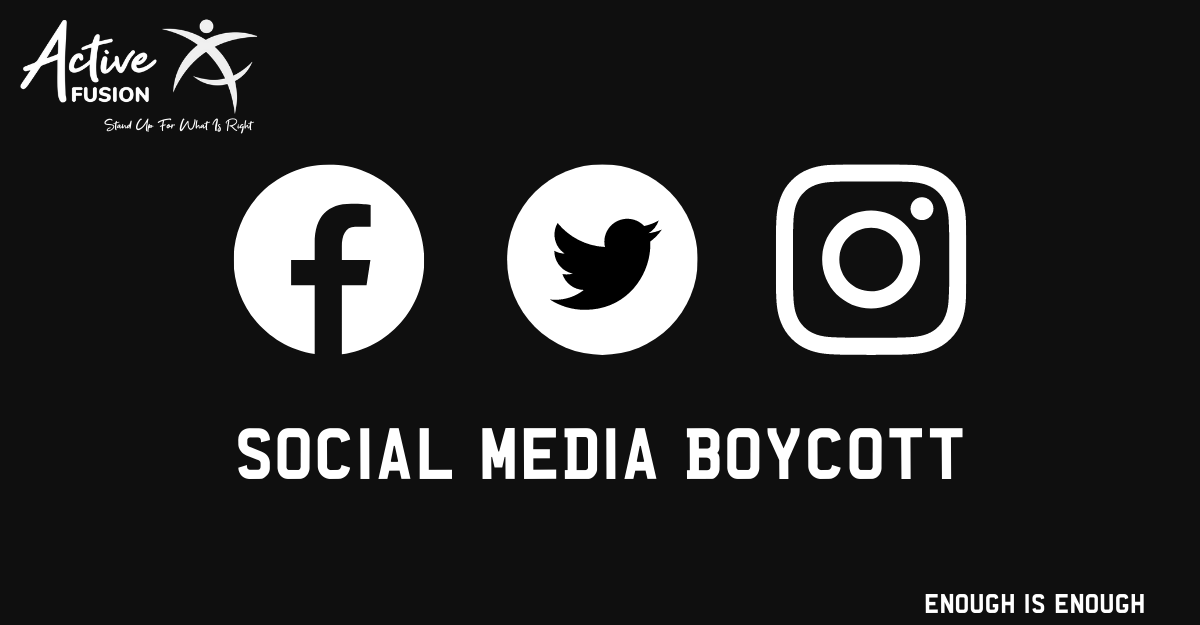 Active Fusion to support social media boycott
Active Fusion is joining sporting organisations across the UK, including The FA and Kick It Out, in a social media boycott this weekend.
We will not be posting on social media between 3pm Friday and 11.59pm Monday, in response to the ongoing and sustained discriminatory abuse received online by players and many others connected to football.
This has been scheduled to take place across a full fixture programme in the men's and women's professional football game and will see clubs across the Premier League, EFL, WSL and Women's Championship switch off their Facebook, Twitter and Instagram accounts.
As a collective, companies have recognised the considerable reach and value of social media to sports across the country. The connectivity and access to supporters who are at the heart of football remains vital.
The boycott shows a larger community coming together to emphasise that social media companies must do more to eradicate online hate, while highlighting the importance of educating people in the ongoing fight against discrimination.
𝐄𝐍𝐎𝐔𝐆𝐇 𝐈𝐒 𝐄𝐍𝐎𝐔𝐆𝐇

We will be joining the sporting community in taking part in a #socialmediaboycott this weekend in a show of solidarity against online abuse and racism.

𝙏𝙖𝙠𝙚 𝙖 𝙨𝙩𝙖𝙣𝙘𝙚. 𝙈𝙖𝙠𝙚 𝙖 𝙘𝙝𝙖𝙣𝙜𝙚. 𝙎𝙪𝙥𝙥𝙤𝙧𝙩 𝙮𝙤𝙪𝙧 𝙘𝙤𝙢𝙢𝙪𝙣𝙞𝙩𝙮. pic.twitter.com/rNlmEKUmdJ

— Active Fusion🌈 (@Active_Fusion) April 30, 2021
A spokesperson said: "In a letter of February 2021, English football outlined its requests of social media companies, urging filtering, blocking and swift takedowns of offensive posts, an improved verification process and re-registration prevention, plus active assistance for law enforcement agencies to identify and prosecute originators of illegal content.
"Boycott action from football in isolation will, of course, not eradicate the scourge of online discriminatory abuse, but it will demonstrate that the game is willing to take voluntary and proactive steps in this continued fight."
Jonathan Allan, Head of Operations at Active Fusion, added: "The issue at hand is of the utmost importance. Active Fusion as an Education and sports charity will be partaking in the social media boycott this weekend from 3pm today.
"We want to support our wider community in making a stand against online abuse. Enough is enough."
Enough is enough.