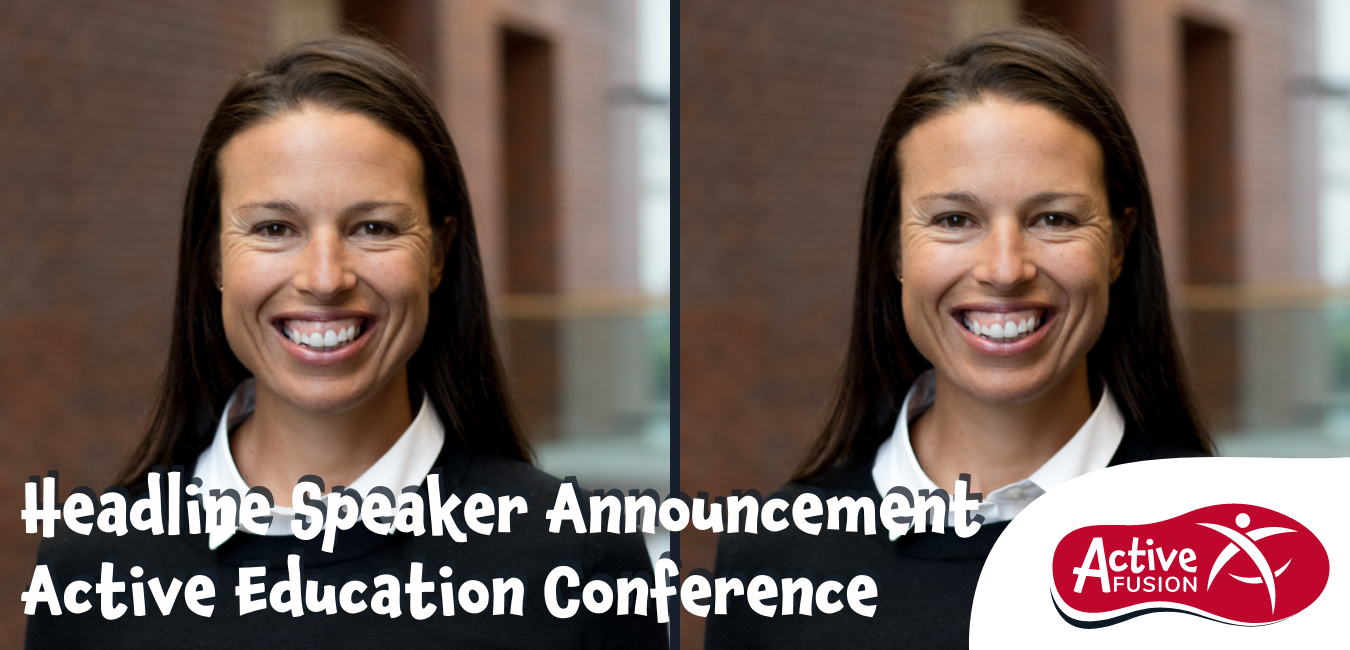 Dr Sarah Williams: Headline Speaker Announcement
Dr Sarah Williams set to deliver workshop at the Active Education Conference this April. 
The annual conference event will take place at Doncaster College on Friday 21st April 2023 and is for anyone in the sport, education, health and the leisure industry that want to do things differently. 
The event will feature a host of inspirational speakers who will help you with the tools needed to drive forward physical education and positive health, ensuring that children are given the best possible chance to be healthy, happy and active. 
Dr Sarah Williams is a Principal Lecturer at Sheffield Hallam University and is part of the Department for Teacher Education within the Sheffield Institute of Education. Sarah leads the PE teaching team across the undergraduate and postgraduate QTS courses, as well as leading the Primary PE Specialist PGCE and the Early Years and Primary, School Direct Programme. 
Dr Williams' career in teaching began in New Zealand where she initially worked as primary and early years teacher and subsequently a Primary PE specialist. After moving to the UK in 2002, Sarah led a large school sport partnership that supported schools across Sheffield, before joining Sheffield Hallam in 2011. 
Sarah's research interests are focused on physical education in primary schools, school leadership, the socialisation of teachers and national policy and its impact on PE practices in schools. In 2022, she completed my doctoral research, investigating primary head teachers' beliefs and practices in PE. 
Dr Williams will be delivering the 'Creating Meaningful PE' workshop session at the Active Education Conference. This workshop explores the concept of Meaningful Physical Education and how to develop personally relevant learning for your children. Meaningful PE is not a concept or a resource that replace schemes of work in your school, but rather, it is a pedagogical approach that can be developed alongside your current PE curriculum. Through the development of a collaborative and reflective approach to PE, you can help to inspire experiences that are personally fulfilling.  
Dr Williams commented, "I am thrilled to be invited to speak at the Active Fusion conference. Active Fusion has built a vibrant community across the region that works to serves both children, schools and grassroots sport." 
"I especially value the support Active Fusion provides for schools and teachers to ensure they have the skills and resource needed to provide children with an inclusive, high quality PE curriculum. Over the years, Active Fusion has worked hard to connect schools with specialists within the field and to help promote research informed practice. It's a pleasure to be able to support the work Active Fusion do with schools and to be part of their annual conference." 
Join the Active Education conference team, Sarah and lots of other exciting guests on Friday 21st April 2023. Learn more about the Active Education conference here.