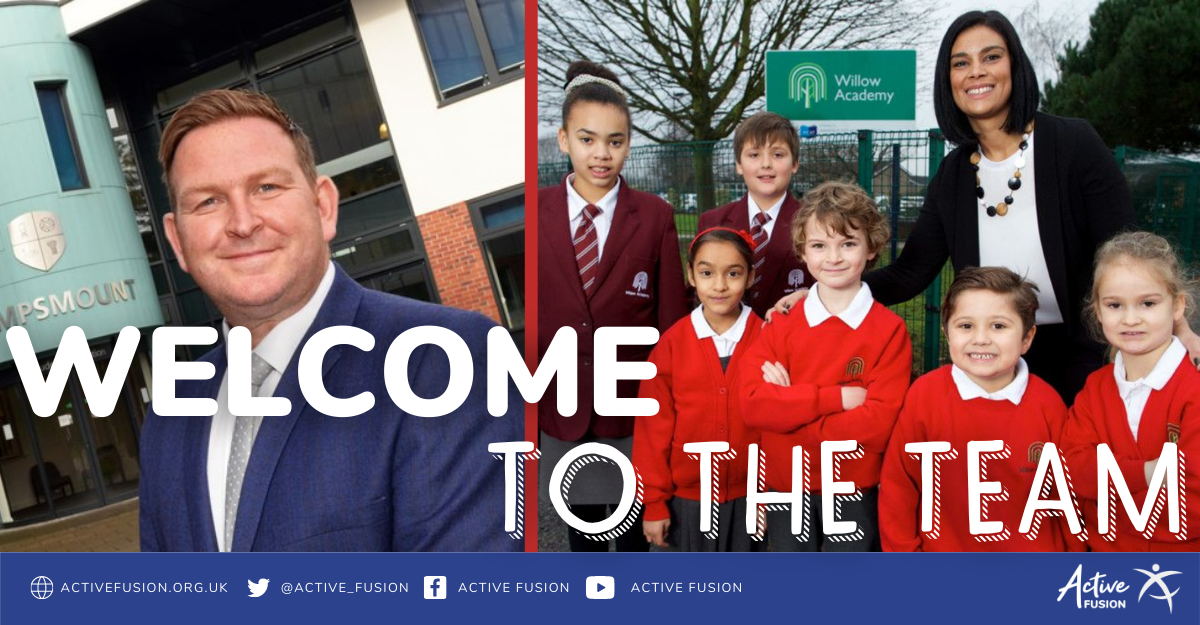 Active Fusion welcomes new trustees
Active Fusion is pleased to welcome new additions to their team with both Adam Dale and Davina Sumner joining its Board of Trustees.
As the charity begins to expand even further, Adam and Davina will be looking to use their knowledge and skillset to enhance the charity's desire to impact and help those who need it the most. 
The pair are joining an already impressive trustee board, who bring a wide range of skills and experience from across the sectors to make sure the charity continues to keep the local community happy, healthy and active. 
Adam is currently CEO of Leger Education Trust, a successful Multi Academy Trust with both primary and secondary schools based in Doncaster, while Davina is a current headteacher at a Doncaster primary school. Both are committed to growing the charity.
Adam Dale, CEO of Leger Education Trust, said: 
"I wanted to become a Trustee with Active Fusion to ensure that every young person of Doncaster has the opportunity through education and sport to positively impact on their lives and futures." 
Davina Sumner, headteacher of Willow Primary Academy, said: 
"As a parent and primary school headteacher with experience of leadership in both the primary and secondary school phases, I'm passionate about improving life chances and opportunities for all groups of children and young people. I hope to support Active Fusion's vision of improving wellbeing, mental and physical health through promoting equity, education and community involvement."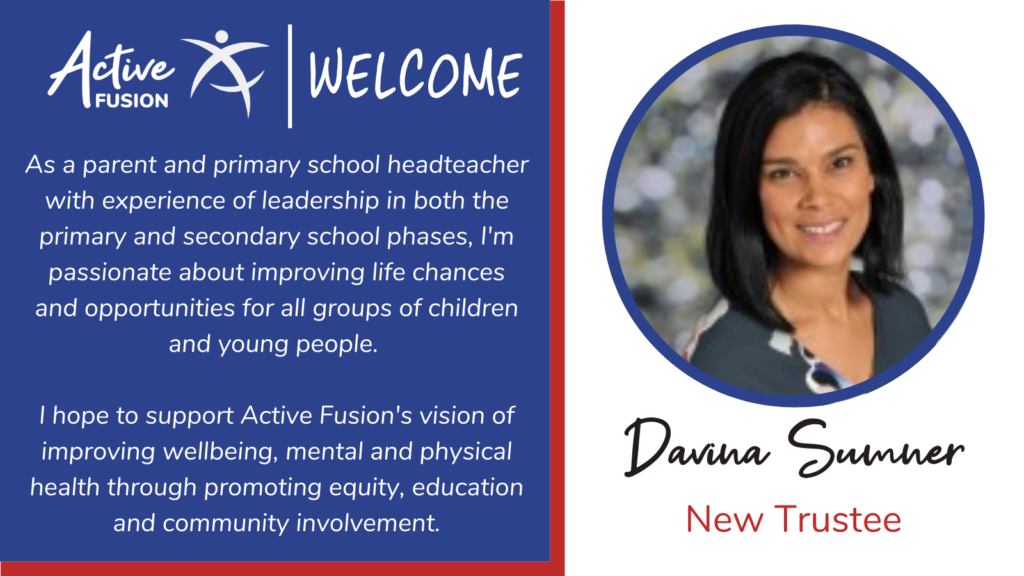 Active Fusion is an award-winning charity whose mission is to help every child develop a love for being active by unlocking potential and creating positive habits for life. We are a close team who are passionate, dedicated, and motivated; our positive culture is the foundation to our success. 
To find out more about Active Fusion and the services we offer, please visit www.activefusion.org.uk/our-charity.