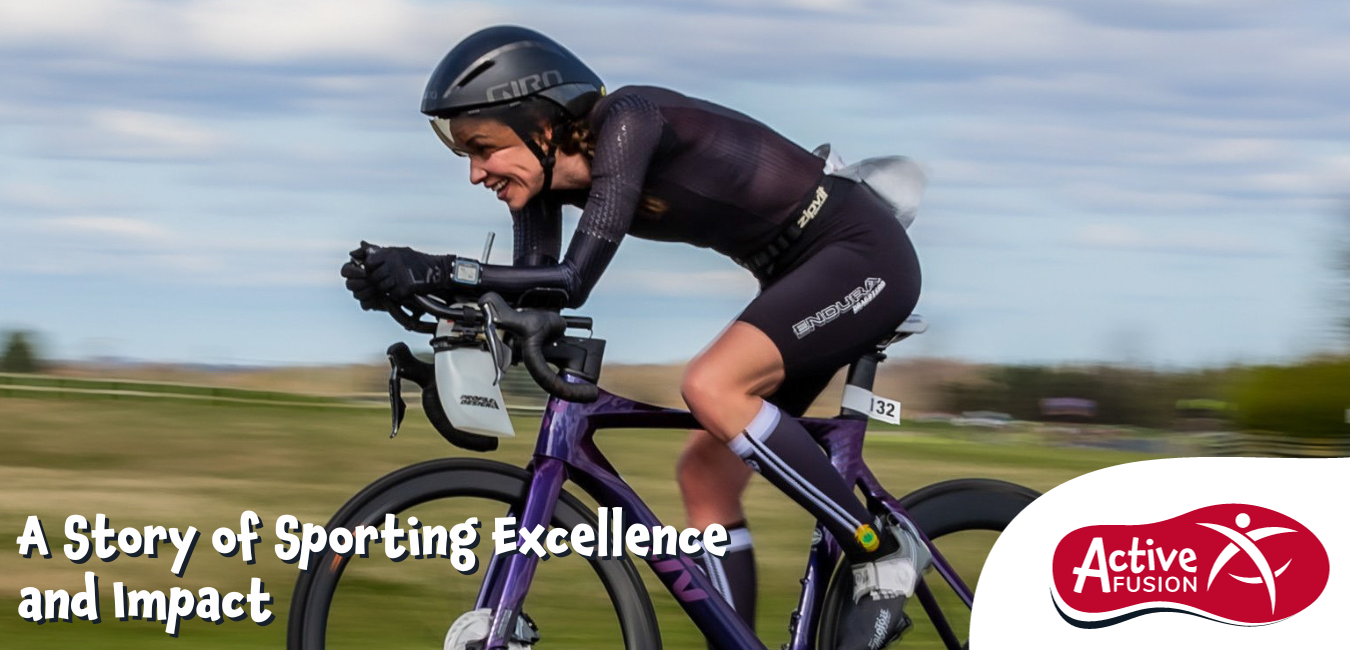 Lindsy James: A Story of Sporting Excellence and Impact
A deep dive into

Lindsy

James' journey of medals

,

missions

and motherhood.
Today, we delve into the inspiring journey of a remarkable individual who embodies the spirit of triumph on multiple fronts: as a renowned athlete, a devoted mother, and a passionate charity director. The story we are about to share is one of unwavering determination, resilience, and a deep commitment to making a difference in the world. 
Lindsy James was born in 1978 in Doncaster. Lindsy's childhood was a picture of pure happiness, growing up in a close-knit and loving family. Lindsy, like most young people, grew up experiencing a variety of career paths including waitressing, paper rounds and lifeguarding. Her parents' unconditional support and encouragement formed an environment in which she felt comfortable to pursue her passions and dreams.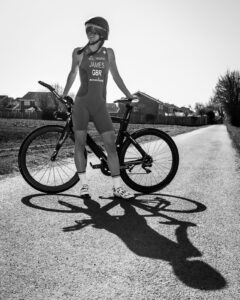 Lindsy went on to grow into a sporting inspiration and secure multiple sporting achievements including a Guinness World Record in 2016 for being the fastest women pushing a pram and baby over the half marathon distance in a time of 1 hour and 27 minutes! Lindsy represented Great British Age Group Team (vet 45) in the Duathlon becoming triple world champion in 2021, 2022 and 2023 and European silver medallist in 2022 and 2023. Currently, Lindsy is the English Champion and will be racing to become British Champion this October.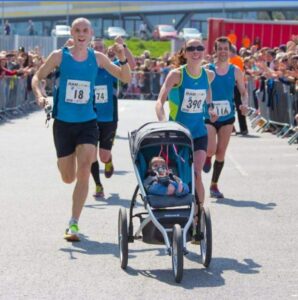 Despite these impressive successes, Lindsy describes her most memorable accomplishment as the 24th of September 2015, the day she became a mum and life changed forever. Lindsy added, "Archie is now 8 years old, but we learn from each other every day. He brings me so much joy by finding happiness in the simple things in life and is kind to the core." 
If medals and motherhood weren't enough, Lindsy takes on the role of charity director, devoting her time and energy to projects that benefit the lives of countless children and young people in need. Her dedication to give back reflects the very essence of her personality: a sincere desire to uplift those around her.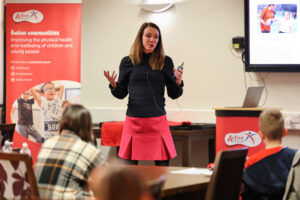 Active Fusion started from humble beginnings. In 2002, the School Sport Partnership was formed as part of a Labour funded National programme to help schools develop physical education, school sport and enhance local sporting opportunities within the community.  
In 2017, the organisation legally transferred to become its own independent charitable incorporated organisation called Active Fusion. The move was made to ensure the charity could maximise resources to provide more opportunities for young people across South Yorkshire to be the best they can be. Starting with just 7 employees – Active Fusion as you know it was born! Active Fusion now has 19 members of staff delivering across three core areas to achieve their charitable mission 'helping every child to develop a love for being active and creating positive habits that last a lifetime'.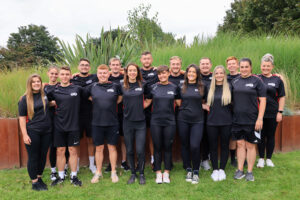 One of James's key initiatives is to increase the physical activity of children and young people from the age of 3 to 24. The charity delivers this primarily through high quality physical education in schools and through a diverse portfolio of physical activities in communities. 
Working together with their partners, Lindsy and Active Fusion are making things fairer for children and young people living in poverty, allowing them to access sport and physical activities no matter where they are. Their recent 10 More Years campaign spotlighted on inequality in the South Yorkshire area. Their ambition is to double their impact by 2030, to target their work to those children most in need and to work with over 50,000 children and young people annually. 
Through her work with Active Fusion, Lindsy James has touched the lives of countless individuals, helping them discover the joy of physical activity and the benefits of a healthier lifestyle. Her legacy is not just the medals she won but also the lives she has transformed as a dedicated advocate for active childhoods. 
You can find out more about the impact of Active Fusion here. 
"As a parent and director of a children's charity, it deeply saddens me that one in six children suffer mental health problems. Also, less than 50% of our young people are undertaking the recommended 60 minutes of physical activity per day. Active Fusion strives to close the 10-year life expectancy gap in Doncaster that is derived from poverty, inequality and poor health and well-being. The problem is very real. We need to act now."

– Lindsy James