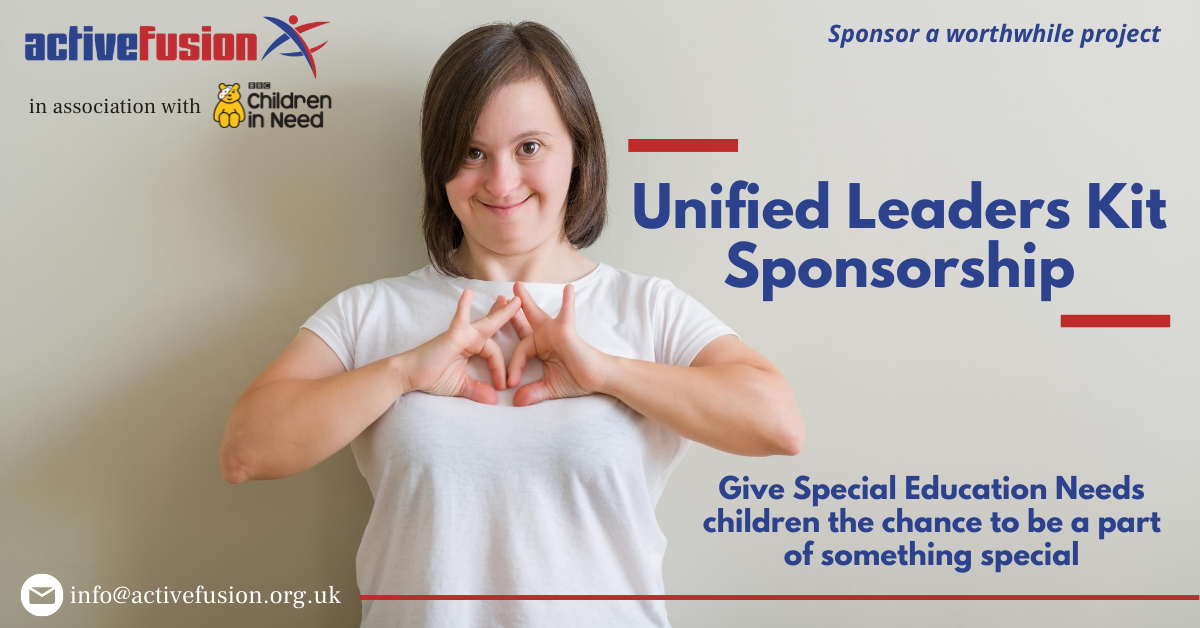 Change lives by sponsoring a worthwhile project today
We have an opportunity for businesses to support a once in a lifetime opportunity for Special Educational Needs children by being the official kit sponsor of our BRAND-NEW Unified Leaders project.
The Unified Leaders project, in association with Children in Need, has been created to develop the leadership and essential life skills of children with special educational needs (SEND) through using the power of sport and physical activity.
This project will enable them to reach their potential and feel a part of something which can transform their lives.
Active Fusion Head of Operations, Jonathan Allan, said: "We want to empower young people with SEND to have a voice.
"This project will bring about sporting and leadership opportunities for these children to take part in, while increasing their chances of gaining apprenticeships and job opportunities.
"Your help will enable these children to develop essential life skills such as confidence, communication and resilience in order to flourish and push boundaries in their lives."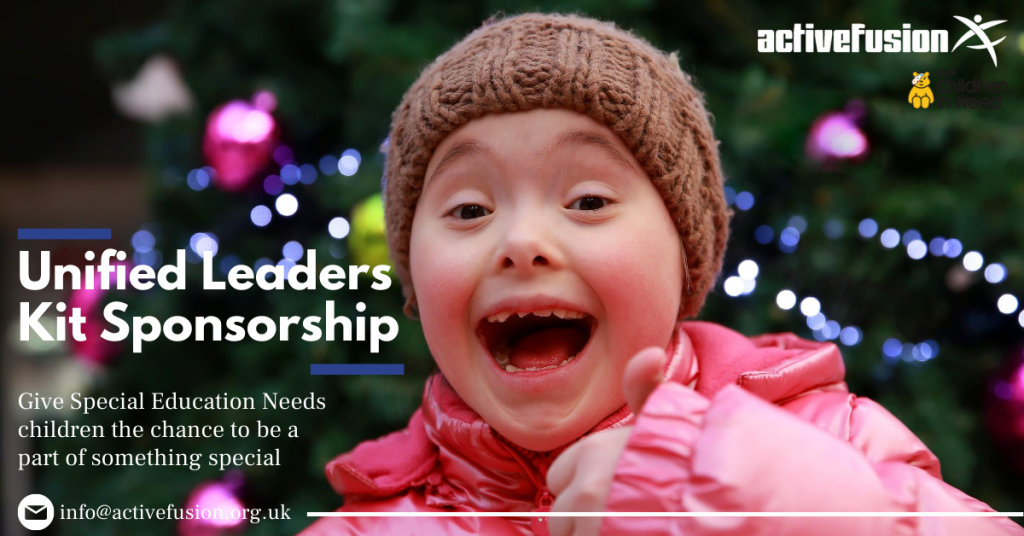 The programme also will train these young people to become sports leaders and positive role models for their peers, while encouraging them to be more physically active and improving their mental health and wellbeing.
In business, it is important to generate new leads whenever possible and sponsoring this kit can allow you to do just that. You'll receive invitations to key events in the Active Fusion calendar, giving you the chance to connect with potential clients who have an interest in your industry.
The sponsorship packages available:
One sponsor:
· Kit Sponsor – £2000
Or
Two sponsors:
· Primary Kit Sponsor (Main) – £1500
· Secondary Kit Sponsor (sleeve) – £500
The kit will be on display at the end of year Unified Leaders Festival of Sport a landmark event which sees more than 1000 young people from across South Yorkshire take part in a day of sporting activities being ran by the very children you are sponsoring.
Usually one of the most prominent forms of advertising, sponsoring the Unified Leaders kit will not only increase brand awareness within the education sector, but also offer greater publicity and a huge amount of goodwill for your business.
If you are a start-up company in need of exposure, or a business passionate about supporting the local community and its future generations, then get in touch with the team today to discuss this amazing opportunity.
Email jonny@activefusion.org.uk to start your Active Fusion sponsorship journey.