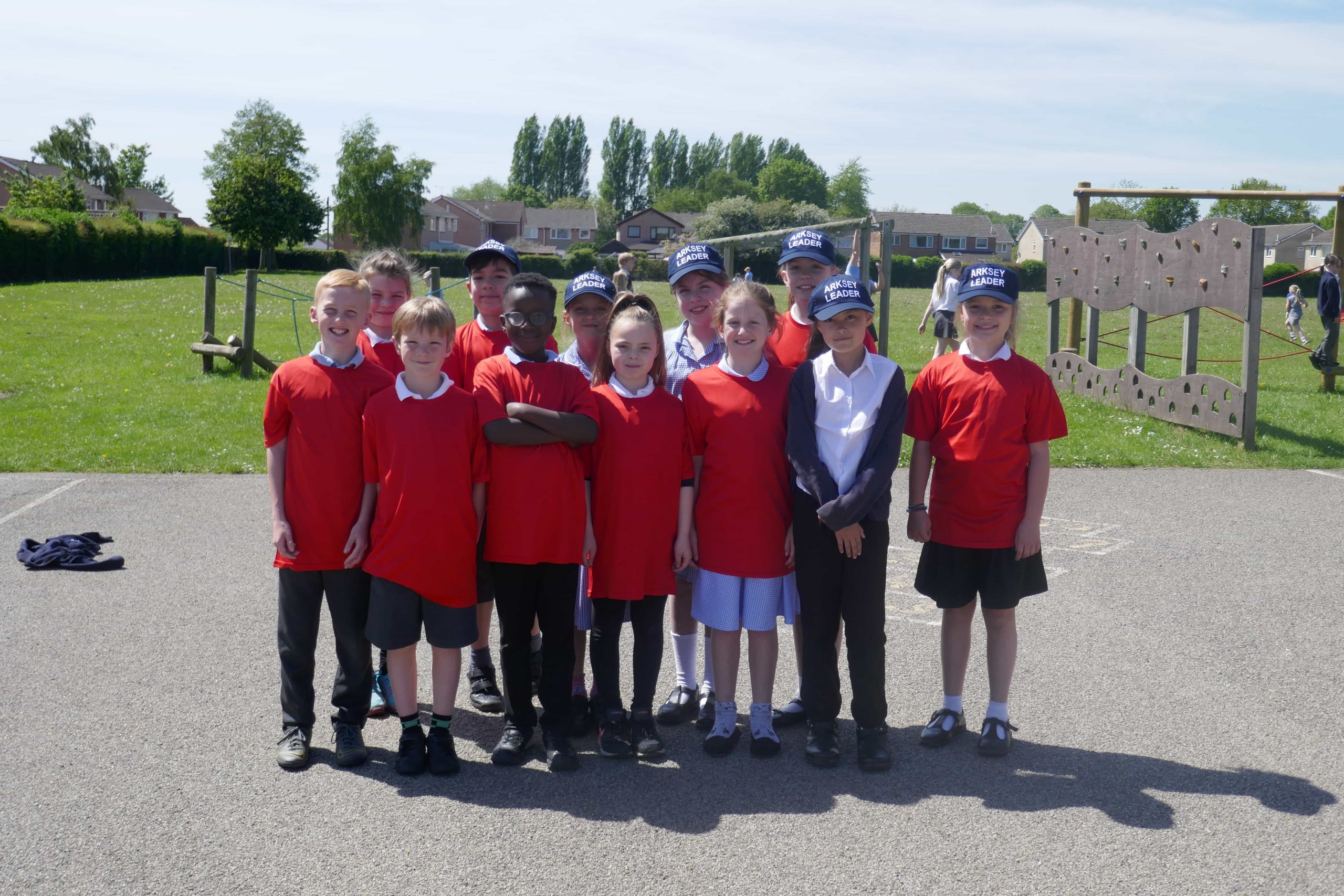 Fusion Leaders: making friends, developing skills and having fun
Physical activity in young people isn't just about encouraging them to get out, about and moving more. It's also about increasing confidence, leadership and communication skills.
That's why Active Fusion runs the Fusion Leaders programme, a project which enables children to teach their friends and fellow pupils sporting games and activities in the playground.
Schools that enrol in the programme receive equipment for their chosen Fusion Leaders to use when leading sports activities as well as special t-shirts and caps to make sure all their friends and fellow pupils know who they are.
Arksey Primary School in Doncaster has a number of Fusion Leaders who are all really enjoying the course.
Jack, 8, said: "We help plan and understand how to play games. It makes me feel really happy when I am teaching people and I think that's what I'd like to do when I am older."
Emily, 9, is new to the school and said being a Fusion Leader has helped her to find her feet and make new friends.
"We work together to teach the games and afterwards I always feel happy," she said.
"I've discovered what games the other kids enjoy. I've made friends and developed relationships with all the other leaders and learnt loads of new skills."
Tobi, 8, is also a Fusion Leader.
He said: "I've made new friends and I want to be a teacher when I am older and I think that since being a leader I am more confident."
Lisa Arthur is a lunchtime supervisor and oversees the leaders with one of her colleagues. She said she thinks Fusion Leaders is a fantastic programme that has made a real difference to Arksey pupils.
"The programme is going really well. The children are really involved and absolutely love organising the games," she said.
"They've also been interacting with each other really well. The smaller kids look up to the older ones and it's teaching them about social interaction."