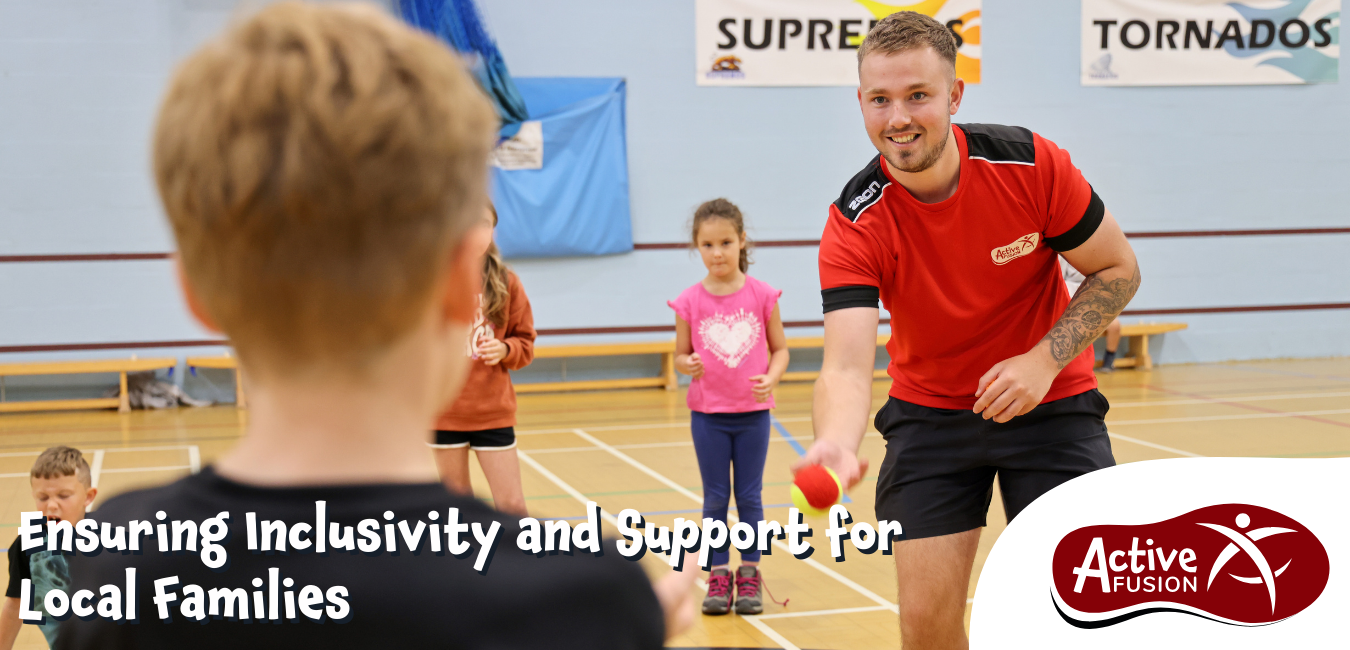 Ensuring Inclusivity and Support for Local Families in Need
Active Fusion Introduces More Affordable Ticket Options for October Camps to Support Local Families 
In a heartfelt gesture of support and inclusivity, Active Fusion has announced a significant change to their ticket options for their upcoming October camps. Our charity is dedicated to creating enriching experiences for all children while also standing by local families in times of need. To fulfil this commitment, Active Fusion has decided to allocate a portion of our charitable funds to assist local families, particularly those who qualify for Free School Meals and other benefits, as well as hardworking families facing financial constraints. 
This decision reflects Active Fusion's unwavering dedication to ensuring that no child is left behind, and every family has an opportunity to benefit from their remarkable Fusion Camps. With the new, more affordable ticket options, Active Fusion aims to make its camps accessible to a broader range of families. 
The following ticket options are now available: 
£5.00 day ticket for Free School Meal or other benefit-qualifying families:

Active Fusion recognises the importance of extending a helping hand to families facing financial hardships. This ticket option ensures that these families can still provide their children with memorable experiences.

 
£10.00 day ticket for working families:

For hardworking families who may be dealing with financial constraints, this option makes Fusion Camp accessible without straining their budgets.

 
10% discount for weekly ticket purchase:

Open to all families, this discount encourages longer stays at the camp, allowing children to enjoy an extended period of personal growth and fun.

 
10% discount when booking a second child using code 'SECONDCHILD10':

Families with multiple children can enjoy a discounted rate for their second child, making Fusion Camp an affordable choice for all siblings.

 
Active Fusion's dedication to creating an inclusive and supportive environment for all children is at the forefront of these changes. We firmly believe that these new ticket options will help us reach our goal of making Fusion Camp accessible to as many families as possible. Our charity acknowledges and appreciates the understanding and support of our valued community as we strive to provide opportunities that can positively impact the lives of local children and their families. 
You can find out more information about Fusion Camps here and reserve your tickets here.