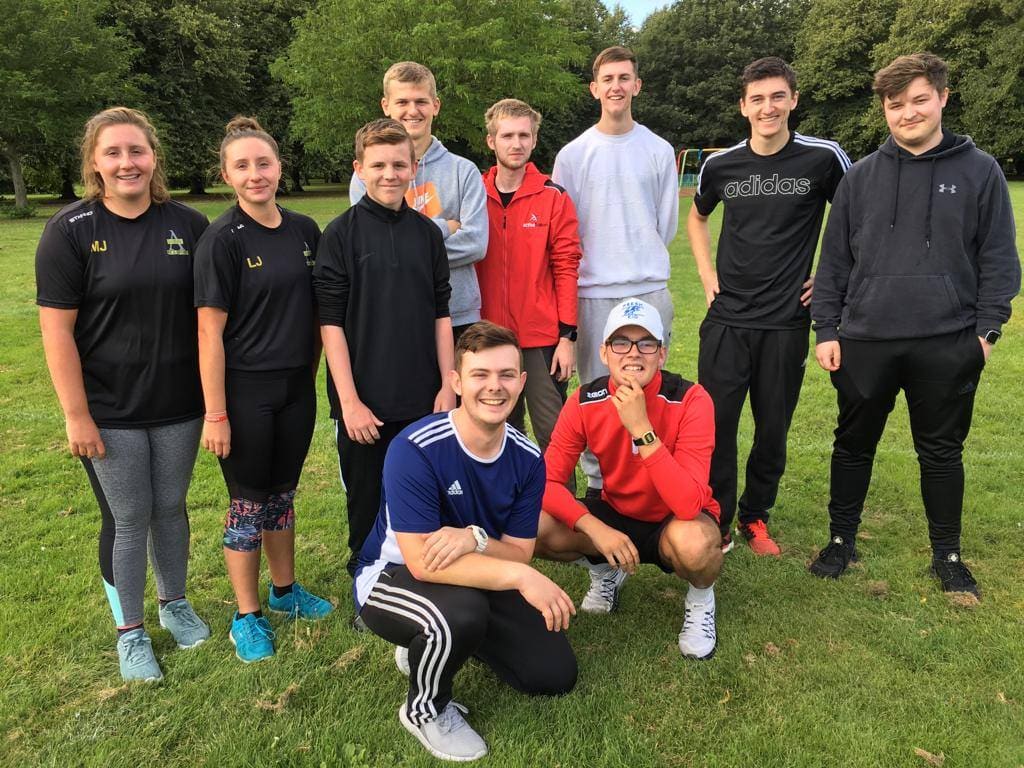 Being an Active Fusion apprentice: Oliver's Story
"Sarah is from Bentley and I think if someone from the same place as me can achieve what she has they why can't I?"
These are the words of Oliver Bristow, the nephew of Active Fusion Ambassador Sarah Stephenson.
Oliver came on board as an Active Fusion apprentice one year ago and now works as an apprentice coach in Woodlands Primary School, after realising it was taking part in sport and working with like-minded people that motivated him to work hard to achieve his goals, rather than the typical academic route.
"I was at college, but realised that I didn't want to stay on," he said. "I wanted to get on the career ladder and get into coaching. I've taken part in sport from a young age and Sarah is my role model."
Oliver, who played cricket and enjoys coaching the junior team, said that a huge motivating factor for him is knowing that he can help children facing challenges feel good through sport.
"I used to struggle at school and it was sport that made me feel good," he said. "It made me feel like I could be myself and I want to help children I coach feel that way."
"Working as an Active Fusion apprentice has proved to me that I just want to carry on coaching, in whatever form that might be. My communication has got better since working with them and I've learnt a lot of new skills, including improving my behaviour management. All the training they've given me has really helped me overcome lots of different of different challenges, especially when they sent me on a behaviour management course.
"My favourite part of working with Active Fusion has been meeting new people and making new friends."
He added that he also really enjoyed taking part in yoga training, which is designed to mentally as well as physically help children.
"To anyone who is thinking of doing an apprenticeship, I would say 'do it'," he said. "You learn on the job and get a qualification. It takes courage to choose a path that isn't a 'typical' one, but it's worth it."
CLICK HERE to see Oliver talking about what it's like to be an Active Fusion apprentice