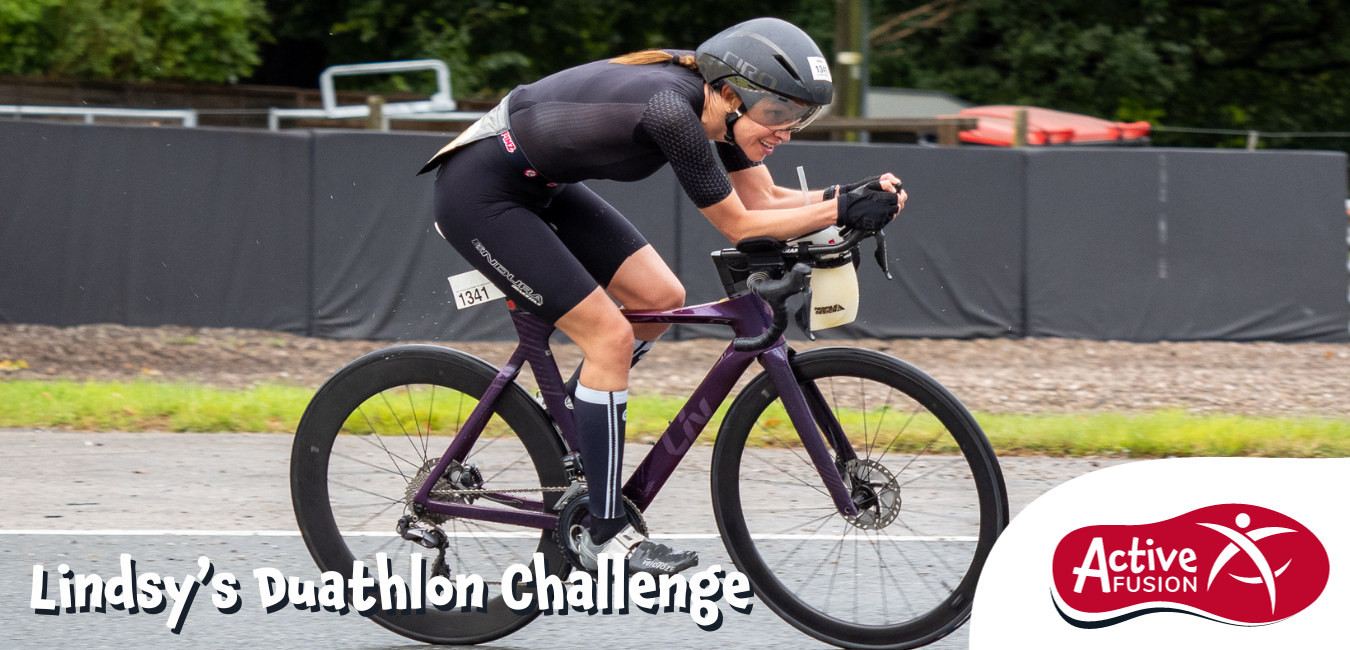 Battling For Glory: Lindsy James Takes On The British Duathlon Championships
Th

is weekend will see Olympian and Active Fusion Director, Lindsy, take on one of her biggest challenges yet.
In a season marked by triumphs and relentless dedication, our very own Director, Lindsy, is gearing up to test her physical and mental strength once again in the final race of what can only be described as a spectacular year.  
Representing the GB age group team for duathlon – a gruelling combination of a 10k run, 40k bike, and another 5k run – Lindsy has already made her mark. This year alone, she has achieved the remarkable feat of becoming a three-time world champion, securing European silver, and proudly winning the title of Age Group English National Champion. The question on everyone's mind now is: can she add the prestigious title of British Champion to her list of achievements? 
The British Championship events stand as the pinnacle of competition in the UK, providing triathletes with the ultimate platform to unleash their full potential in pursuit of the coveted British Championships titles across various categories. This weekend, the spotlight turns to Grafham Water, Cambridgeshire, where athletes will battle for glory.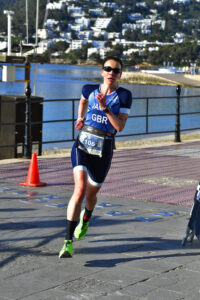 We had the privilege of sitting down with Lindsy just days away from this highly anticipated event. Her response offered a glimpse into the mix of nerves and pre-race anticipation that even a seasoned athlete like her experiences. However, this time around, there's an extra layer of excitement and anticipation, as her family will be in attendance to witness her in action. 
Lindsy shared her thoughts, saying, "I have the usual nerves and pre-race anticipation, but this race I am hoping to enjoy a little more as I have family coming to watch. My son Archie usually doesn't get to see me race, so he gets to see firsthand why I put so much time and energy into the sport and the joy it brings." 
As we eagerly rally behind Lindsy, let's take a moment to acknowledge the incredible dedication, discipline, and passion that she brings to the world of duathlon. Her journey serves as an inspiration to anyone with a dream to become the best version of themselves, both in sport and in life. 
Head to our social media channels to stay tuned for updates as we cheer Lindsy on this Sunday!