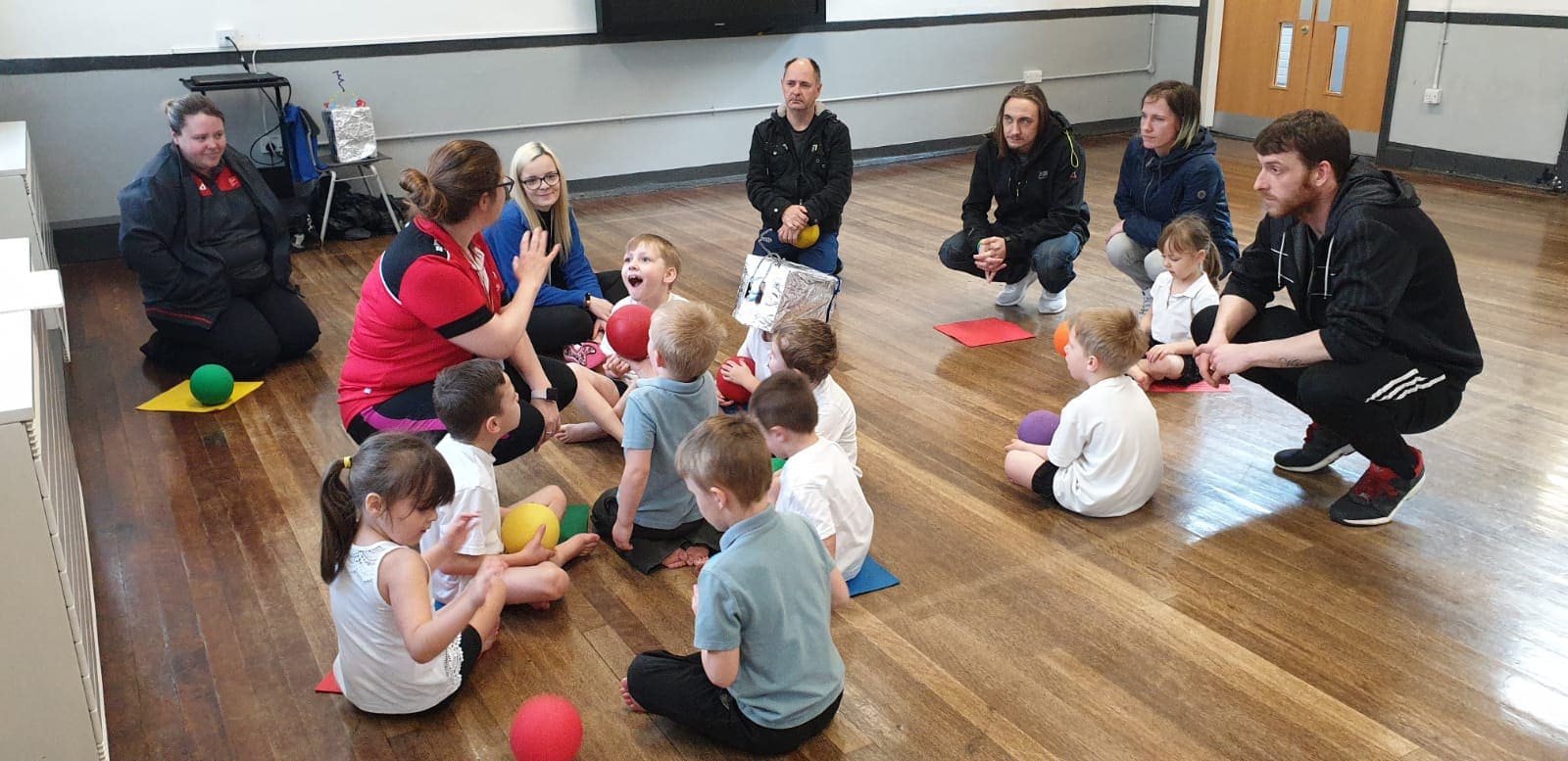 Active Start Success
A negative experience of physical activity in childhood can be enough to put you off for life. 
That could have been the case for one Doncaster mum-of-three, who remembers being barked at from the side-lines by her P.E. teacher and doing her best not to take part for fear of doing something wrong. 
It's therefore nothing short of a miracle that she's taking part in Active Start sessions with her children and has expanded her own skills through a fitness leadership course.  
Active Start is a physical activity session led by an Active Fusion coach for children aged two to seven years old, which is designed to encourage parents to get active alongside their children. The session incorporates a range of different active play and games which get youngsters moving but also stimulates their cognitive and communication skills, in addition to balance, agility and coordination. 
Rachel Spencer has been taking part with her sons Damon-Lee, six, and Todd, five at Owston Park Primary Academy.  
"It's so nice just seeing the kids being happy and seeing what they're up to in school," she said. 
"They're having much more fun when I did P.E at school. I remember sitting in the corner because I didn't want to do it. The teacher didn't inspire me. The Active Fusion coach joins in but my teacher never did. They just said 'do this, do that'." 
She added that Active Start has helped her to negotiate other challenges which are part and parcel of raising children. 
She said: "It means I don't have to find additional childcare and at the same time spend more time with my children. I am on my own as well and Active Start has been like a support network. It gets me out of the house and provides more opportunities to play with my kids."  
She also said that Helen, the Active Fusion member of staff running the Active Start session, was "making children happy" and should continue to do just that.  
Click here for more information about Active Start.