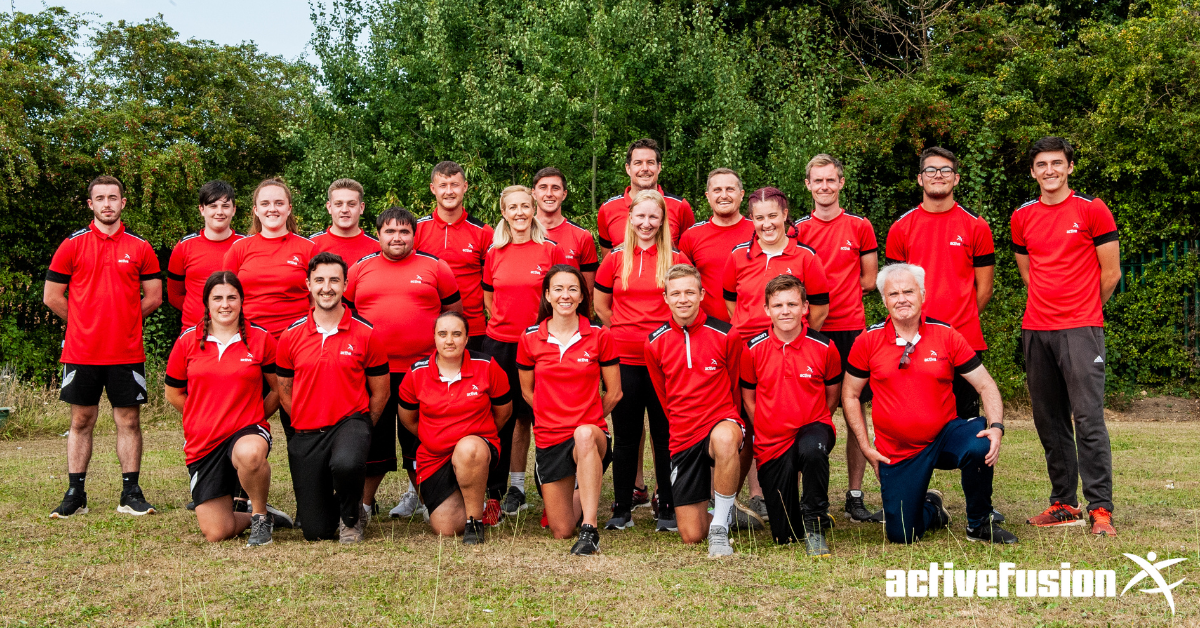 We need to get this right – Active Fusion training day
Active Fusion, fresh from delivering the Summer Staycation programme, have started the 2020/21 academic year with a bang, outlining their intentions at their staff training day. 
Inspired by Learning and Development Coach, Kurt Lindley, the team were given the chance to reflect on the ups and downs of 2020, celebrate recent successes and look to the future with the aim of continuing to impact as many children as possible. 
With UNCIEF's children's health and academic and social skills set finding that 36 percent of 15-year-olds in the UK rated their mental health as 'poor'️, and 31 percent of children are overweight/obese, it is as crucial as ever that there is a bigger focus on wellbeing and healthy, active living. 
⚠️ Alarming figures from @UNICEF⚠️

Their children's health and academic and social skills set found that:

➡️ 36% of 15-year-olds rated their mental health as 'poor'
➡️ 31% of children are overweight

We want to offer children a bright, fulfilling future starting now!

Join us! pic.twitter.com/YjBUNWu7eO

— Active Fusion🌈 (@Active_Fusion) September 3, 2020
Active Fusion pride themselves on creating a positive culture not just for children, parents and teachers, but for its staff who are at the forefront of all delivery. 
The training day was only the second time in the space of five months that the team had managed to get together, with the coronavirus pandemic seeing the organisation turn to remote working.  
The summer camps also saw all members of staff based in different locations across Doncaster, with the training day the first day in a notso–familiar office setting, but also the first day to get their intentions right for the new academic year.
Training deliver Kurt, who has worked closely with Active Fusion since attending their conference in February, focussed on staff values and how individual staff members are represented within the organisation and personally.
The enigmatic coach wants to see staff share, live and evolve the Active Fusion philosophy, while harnessing their own personal brand in an attempt to give hope to all those children, teachers and parents that need support through these challenging times. 
Active Fusion's Digital Marketing Officer, Jack Ireland, said: "The training day was a valuable experience and allowed the core members of staff to get together in the office for the first time since lockdown. 
"There is a lot of apprehension among teachers, parents and children around returning to school, which is why our delivery team are working non-stop to make sure PE is planned and delivered in a safe and fun way. 
"Kurt was fantastic. He nailed down exactly what we needed to start thinking about as an organisation. Everyone at Active Fusion are determined to offer children even more opportunities to keep active." 
Active Fusion worked with 446 children during the Summer Staycation programme, and are well on their way, joining many other organisations around the region, to keeping children active, healthy and happy.