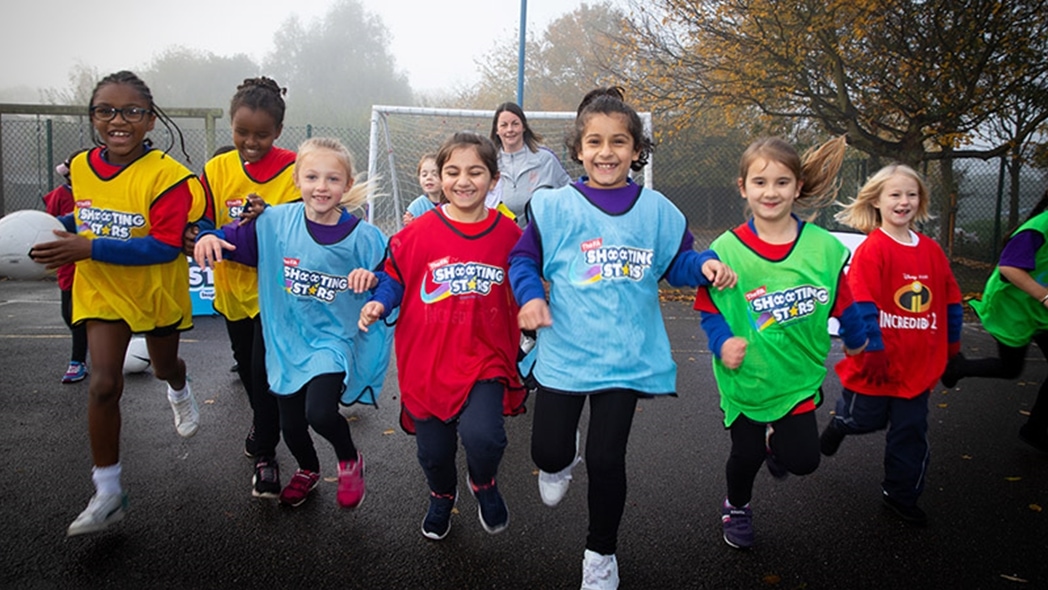 Active Fusion to deliver exciting Shooting Stars programme
Active Fusion have announced they will be delivering The FA's Shooting Stars programme in primary schools across South Yorkshire with the aim of inspiring girls to get active and learn the fundamentals of football. 
Inspired by Disney storytelling and produced in collaboration with the Youth Sport Trust and the National Literacy Trust, Shooting Stars takes the form of two programmes: The FA's Shooting Stars Active Play Through Storytelling inspired by Disney and The FA's Shooting Stars Girls' Football Club inspired by Disney.
Using storytelling from Disney and Pixar's 2018 superhero movie Incredibles 2 and the 1992 animated version of Disney's Aladdin, "˜Active Play Through Storytelling inspired by Disney' aims to capture Key Stage 1 girls' imaginations.
It also aims to develop their fundamental movement and speaking and listening skills.  
Developed in partnership with the National Literacy Trust, these sessions also provide the opportunity to achieve the learning objectives which are based on the national curriculum for Key Stage 1 English and PE.
"˜Shooting Stars Girls' Football Club inspired by Disney' is targeted at girls in Key Stage 2 and uses the storytelling inspiration of the animated Disney TV series Guardians of the Galaxy to advance their journey into a girls-only after school club. Here they will learn basic footballing skills while engaging in imaginative play. 
The FA's Shooting Stars initiative is currently available in over 1,200 primary schools, with Active Fusion leading on the initiative in primary schools scattered across the South Yorkshire area.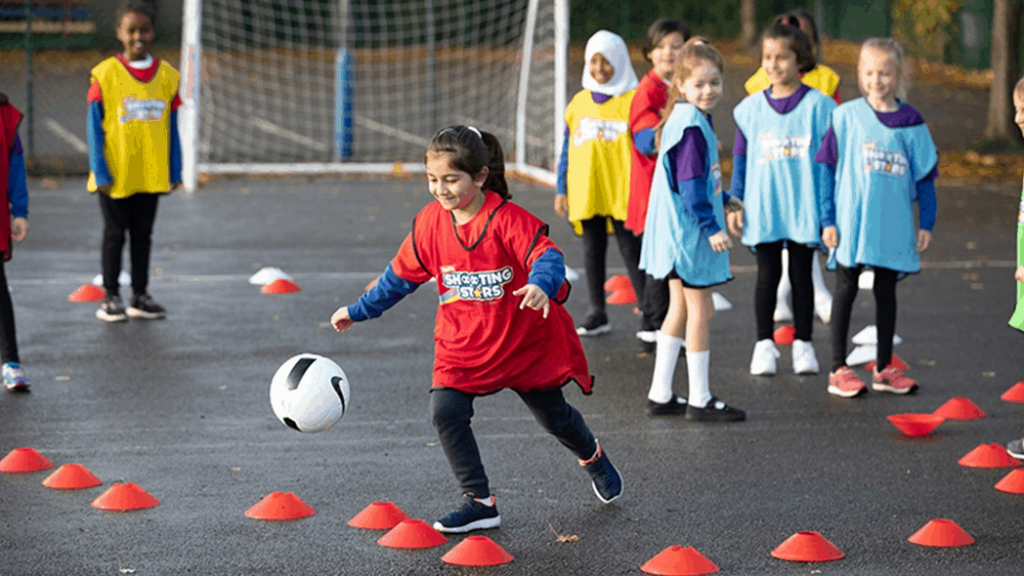 Led by Hannah, an experienced coach at Active Fusion, she will play an integral part in delivering the programme, aligned with The FA's "˜Gameplan for Growth' strategy, which aims to double female football participation in sport. 
Baroness Sue Campbell, FA director of women's football, said: "By engaging in the magic of Disney storytelling, the Shooting Stars programme allows girls to develop whilst falling in love with sport.
These sessions are engaging, help girls to develop their confidence and leadership skills and most importantly inspire them to get active at school."
Former Chelsea and England winger Karen Carney added: "It's great to see initiatives like this launching and becoming more established in schools across the country, something I didn't have as a kid growing up.
"Football provides you with so many benefits from teamwork and building friendships to physical literacy and confidence, and this programme will really help."
The sessions aim to develop a wider skillset and led to self-reported improvements from girls, coaches and parents, including: 
Physical: Girls get active and enjoy rising to the challenge week on week. Parents and teachers reported sessions are physically tiring

 

Social: Opportunity to work with friends as well as girls outside of their own friendship group, in turn improving communication and teamwork skill

 

Technical: Coaches reported improvement week on week of technical skills during the drills

 

Psychological: Girls self-reported an improvement in their confidence levels.

 
The FA and Disney have a long-term partnership that aims to increase the role of football in girls' lives up and down the country.